A History of Great Finds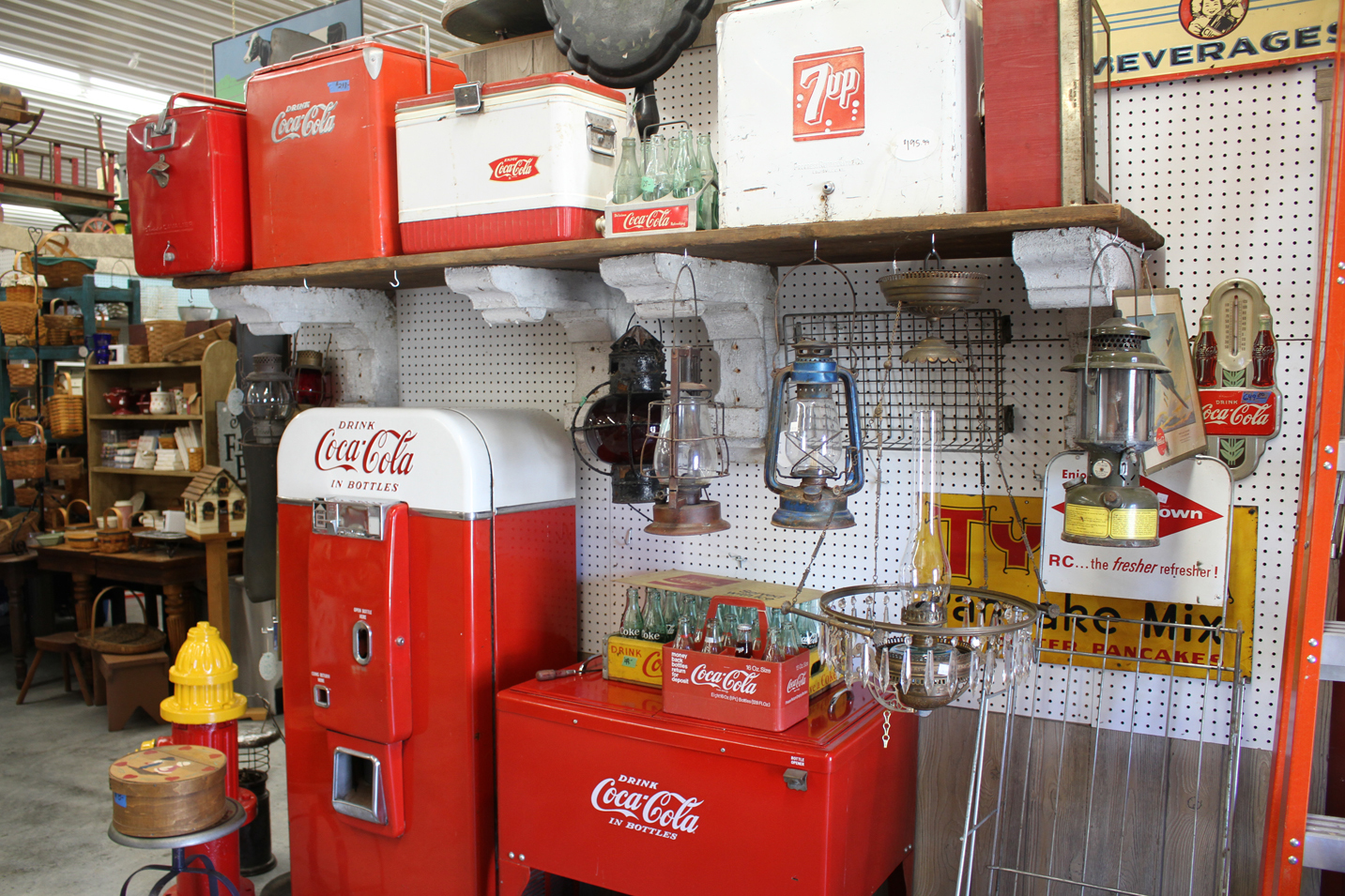 Randy L. McKee
When Rogers and Hammerstein penned the lyrics to "Just a Few of My Favorite Things," they may not have had a flea market in the heart of Ohio's Amish Country in mind, but that is exactly what visitors to the Holmes County Flea Market can experience as they browse through 64,000 square feet of trinkets, treasures, and more.
Originally opened in 1988, the Holmes County Flea Market has seen many changes over the years and continues to evolve as time goes on.
The one thing that hasn't changed is their commitment to bringing visitors a wide variety of offerings and vendors. With a full house of forty vendors that range from the hottest new trends to an antique picker's dream, the Holmes County Flea Market is a must-see experience for visitors of all ages and interests.
Penny Miller, manager of the flea market, laughed as she exclaimed, "People are continually amazed at the size, cleanliness, and the variety we offer!" Miller stated, "Many shoppers don't realize at first that we have a full back half and they are surprised when they discover all that is here."
Those with a passion for jewelry can choose from selections ranging from high end to costume at Dianne's Jewelry and Kay's Gifts and those interested in premium leather purses, belts, and wallets are sure to want to browse Dunkle Leather and McFadden's where the smell of fresh leather wafts in the air.

Long in tradition of home décor finds, the flea market is a one stop shop for many items including accent and area rugs offered by vendors, Rugs & More and Superior Mats.

Those who fancy the popular Farm-house and Primitive looks will be delighted will want to stop by and see all that Country What Nots, Tupperware, and Cutco have to offer." Vendors Gifted Hands Reflexology, Avon, Amish Country Essentials, SuJane's Body Shop, D's Tees, Hand to Heart and Simply Soft Boutique cover visitors head to toe while ST Sales, Ada's Pantry Gifts & More, and RHA Custom Designs offer unique gift items sure to please even the hard-est to buy for.

If a few of a visitor's favorite things in-clude edibles, Roster's Roasters, Sister's Tasty Treats, Auntie Annes Pretzels, Starfire Farms and the Amish Wedding Café are must stops for delicious snacks or a filling lunch.

Book lovers will enjoy the Gospel Book Nook and Beautiful Books, while those who like the outdoors will want to visit 39 Outpost and Smitty's Sports Shop.
Whether searching for odds n' ends, knick-knacks, or preferring a do-it-yourself approach Upscale Crafts, Creative Sales, Sprouse's Collectibles, Piccadilly Circus, and Hoffman Crafts have visitors covered.
"If you're looking for unique or must have items, then visit one of our amazing vendors," Miller said, "you are sure to find a few of your favorite things while here."

Holmes County Flea Market is located at 4550 SR 39 in Berlin, one-half mile east of Berlin. The market closes on Dec. 19 for the winter.
Hours of operation for the Holmes County Flea Market – 9am to 5pm Thursday-Saturday, 8am-5pm Wednesday – Saturday during September and October. Note: Amish Country Pickers Mall open Monday – Saturday 9am to 5pm The phone number is 330-893-0900, and the web address is HolmesFleaMarket.com.

Note: The flea market closes Saturday, December 18th, 2021 and reopens Thursday, March 3, 2022.