Installing or improving your home, office or business solar system? KLK Green Energy will "do it right the first time" and carefully select the best products that will give you the maximum return.
Owner Roy Schlabach prides himself on doing your project right the first time. With more than 20 years of experience, KLK Green Energy, LLC specializes in wireless generator starters, wireless or automatic controls and residential and industrial solar power systems, battery banks and storage. Schlabach personally arrives with his technicians to line-out the project and get your project started.
Visit their new retail store, north of Mt. Hope, to browse products and talk through your questions and plan with technicians. Get a free consultation at your home or site by calling 330-695-2177 (office) or 330-231-4493 (cell).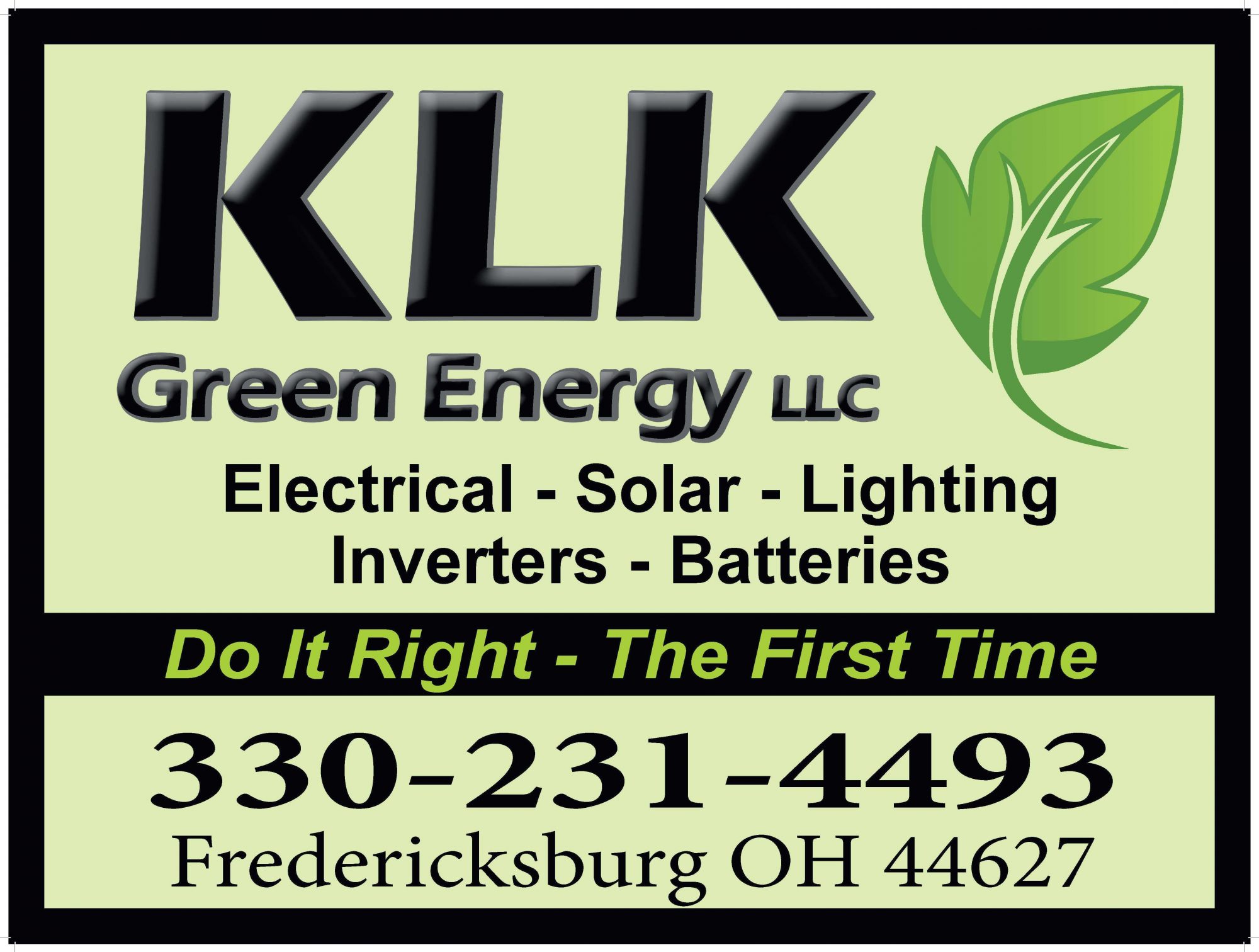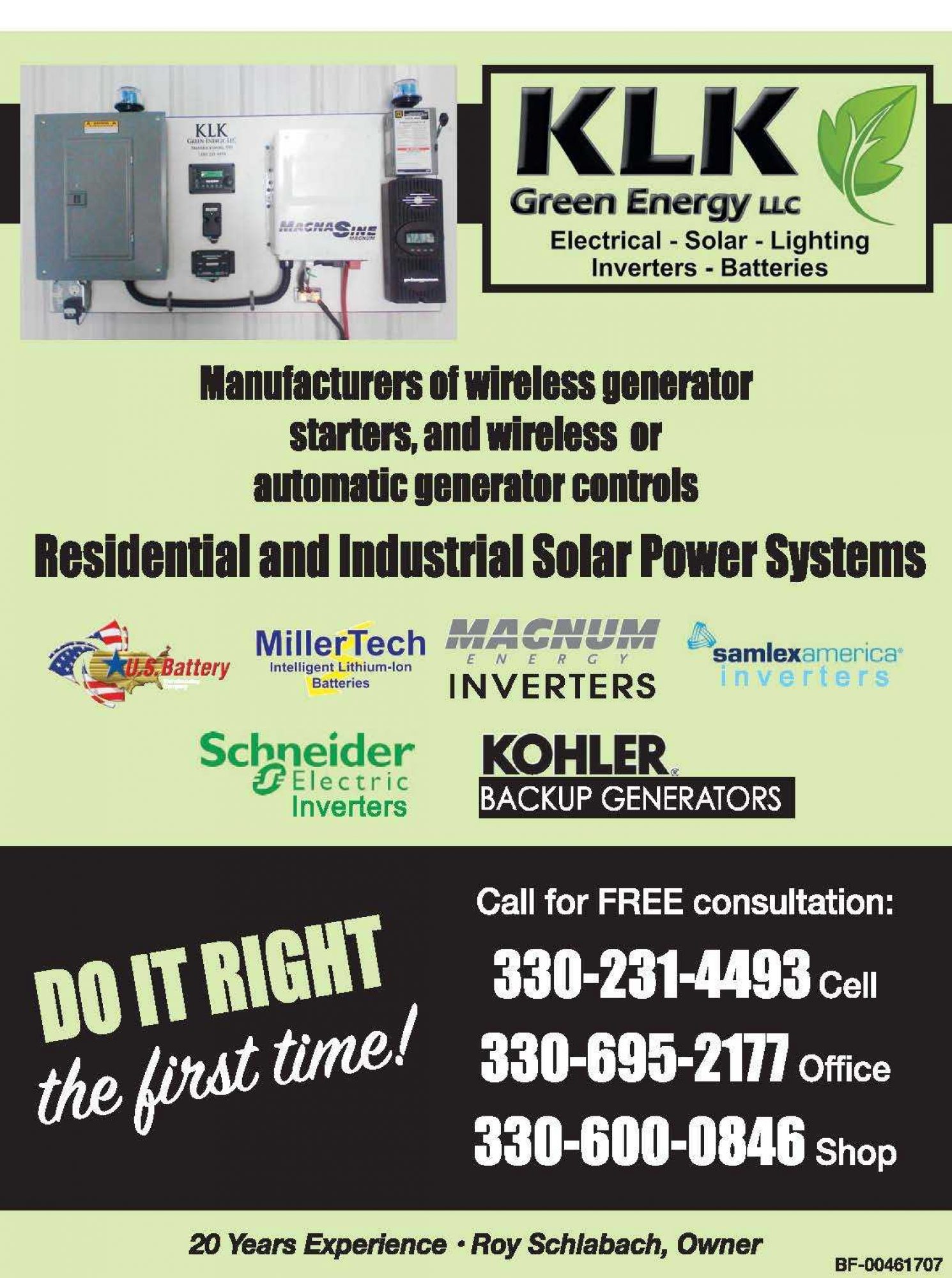 #}