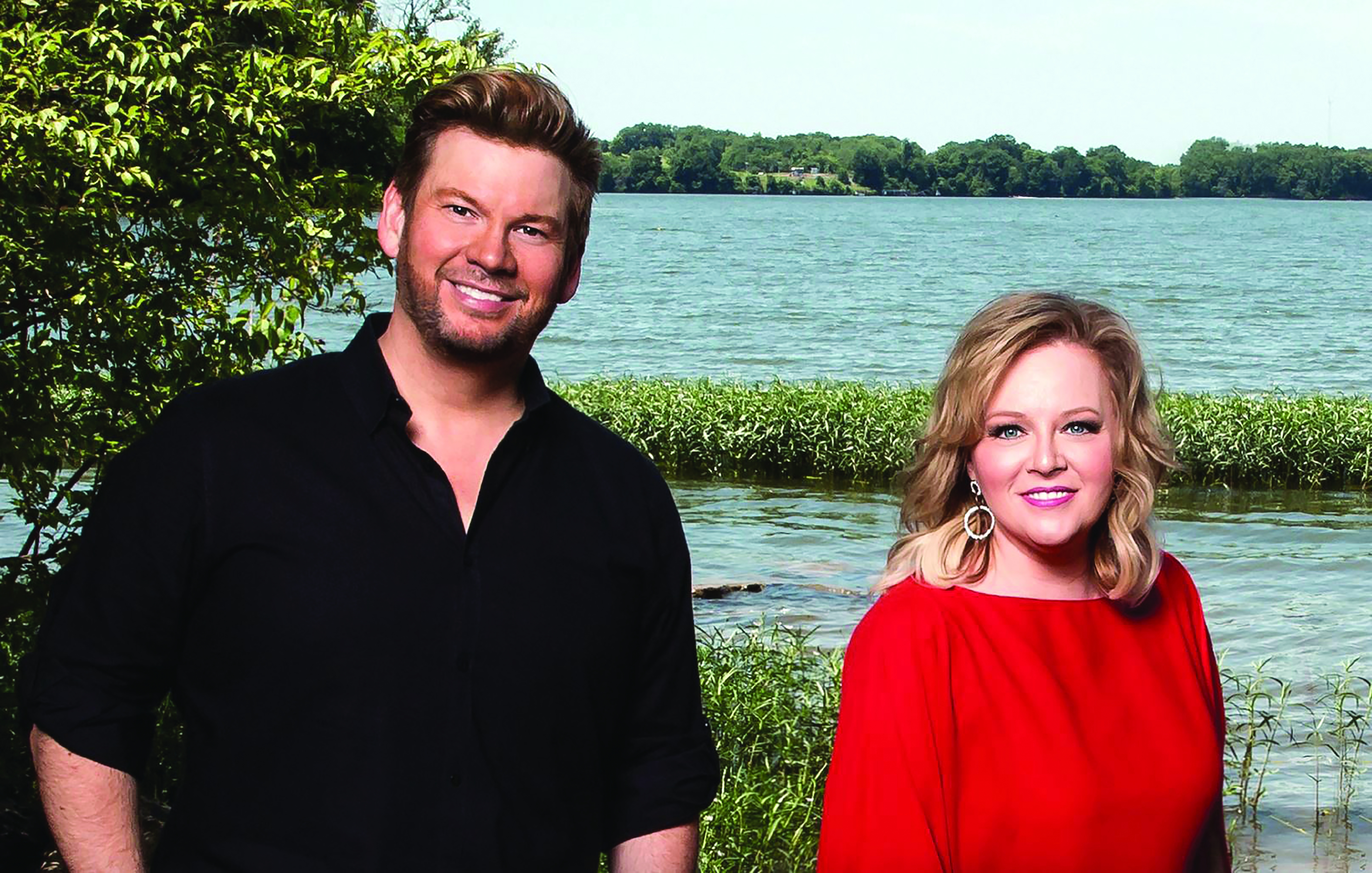 Jim & Melissa Brady
About Jim & Melissa Brady
While Jim and The Booth Brothers were evolving and rising to the top of the Southern Gospel Music ladder, one constant for Jim was his wife, Melissa. She faithfully supported her husband's calling to The Booth Brothers, and the two enjoyed singing and ministering together in churches and concerts when Jim's schedule permitted. Jim's schedule typically took him away from home more than 100 dates each year, but Melissa, too, found herself extremely busy.
Melissa and Jim started to write more and more songs together, and possess a catalog that presently contains more than 200 songs. She holds a Master's certificate in Songwriting from Berkley School of Music, and her Homecoming Day hit radio release was named Song of the Year by Absolutely Gospel. Additionally, Melissa became a regular columnist for The Singing News, Gospel Music Quarterly and Homecoming magazines, and she has toured with such popular artists as The Hoppers, The Martins and Mark Lowry. She is the host of the Something Beautiful Women's Conference and was also featured on the Women of Homecoming Gaither Videos that were released in 2013. "I know I am probably rather biased," Jim says with a big smile, "but when Melissa steps on stage to sing, or when she puts a pen to paper to write a song, or when she walks into her kitchen filled with family, the energy of the room rises because of her enthusiasm and her love for people. She has so many God-given talents, and I am so blessed to call her my wife and ministry partner."
In the summer of 2014, Jim and Melissa felt the time was right to answer a new call, and to embark upon a brand-new ministry, forming The Jim Brady Trio. After enjoying four years as a trio, in 2019, Jim and Melissa decided to transition to a duet. Together, their musical journey continues, as they travel each weekend, ministering in song, performing the music their audiences have come to love.

For ticket information visit: https://www.dhgroup.com/theate...
| | |
| --- | --- |
| Event Location | Ohio Star Theater - 1387 Old, OH-39, Sugarcreek, OH 44681 |
| Date | Thursday, June 3, 2021at 7:00pm - 8:00pm |
| Duration | 1h |
| Repeats? | No |