Built to last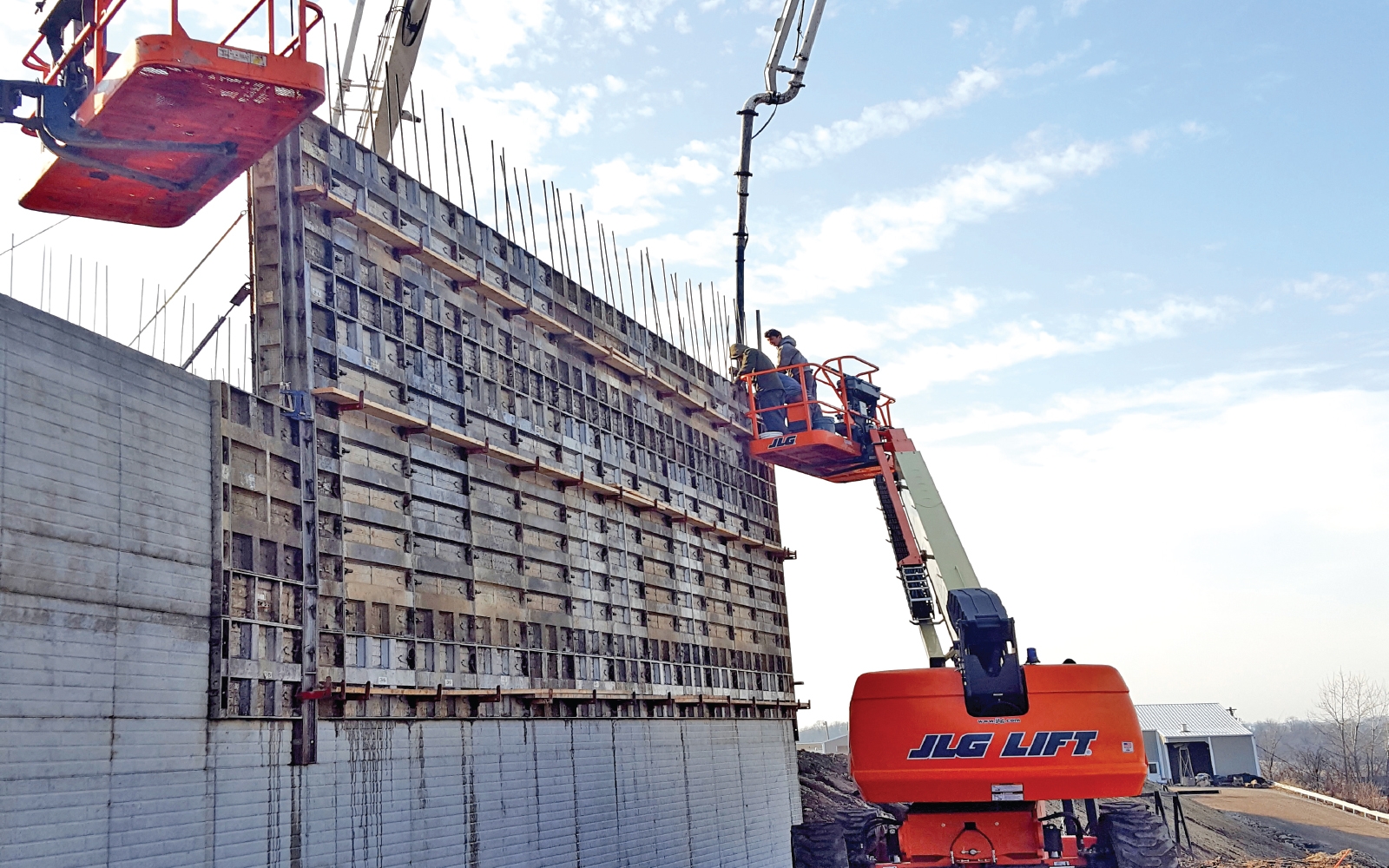 The foundation is the most important part of any building project. If the foundation isn't sound, neither is anything built on top of it.
That, said David Lee Raber, owner of JMR Concrete Finishing, is one of the reasons people have been calling on the Raber family for concrete work — from footers and poured walls to patios, driveways and other flat surfaces — for many years.
"Word of mouth has been our best advertisement," said David Raber, who, growing up in his father's business, has been working with concrete a good part of his life. "People know our family's work, and they trust us enough to refer us to other people who need concrete work done."
In 2015, David Raber purchased the company his father, John, established. John Raber, he said, is still involved with the business and supervises many of its jobs.
"I feel real fortunate to have Dad around," he said. "He's been doing this for a long time and has a lot of experience and a good reputation. Everybody knows him."
David or John Raber are on most job sites, David Raber said.
"Dad mostly oversees the flatwork crews, and I supervise the poured wall crews, which I added to the business in 2016," he said. "Customers like to know that the owner — or the former owner — are on site for most of the work to make sure that our high-quality standards are met." Also on hand to uphold the family's standards, he said, are his brothers, Marlin and Duane.
David Raber added poured concrete walls to JMR's offerings because of the many advantages they provide to a strong foundation. Poured walls, he explained, offer strength, water resistance, fire resistance, design flexibility and low-maintenance requirements.
In 2017, JMR expanded further with the acquisition of Grove Construction Quality Concrete of Burbank.
"We continue to specialize in all types and sizes of residential, commercial and agricultural concrete work including basements and pole barn foundations," David Raber said. "We also do excavation, utility digging, site preparation, and decorative stamped and colored stone patios and walks. A lot of our work is local, but we also get called outside the area to places like Pennsylvania."
JMR, David Raber said, emphasizes strong communication. "Communication is very important in keeping customers happy," he said. "People like to know what's going on with their project, and
they like to be confident that if something isn't going exactly as planned, the problems are being addressed. We work to get projects done on time while maintaining our reputation for high quality and attention to detail. Whatever your project is, you can expect us to deliver a beautiful, long-lasting job."
You can get a no-cost estimate for your concrete project by calling JMR Concrete Finishing at 330-893-3833. You also can email prints and drawings of your project to jmrconcrete@gmail.com. JMR Concrete Finishing is located at 4433 CR 207, P.O. Box 151, Millersburg, OH 44654.