Anything from plumbing pipes, to hydrants, and water heaters can be found at M & H Plumbing Supplies.
Specializing in a complete line of plumbing supplies, M & H carries stainless steel hydrants, such as Myers and Goulds Pumps, and electric and gas water heaters from Rheem and Navien. They also offer toilets, tub-shower units and faucets by American Standard, Aker by Maax and Delta.

Their customer service goes beyond just their product offerings. M & H cuts and threads steel pipe and delivery on their products is available within a 25-mile radius of their location.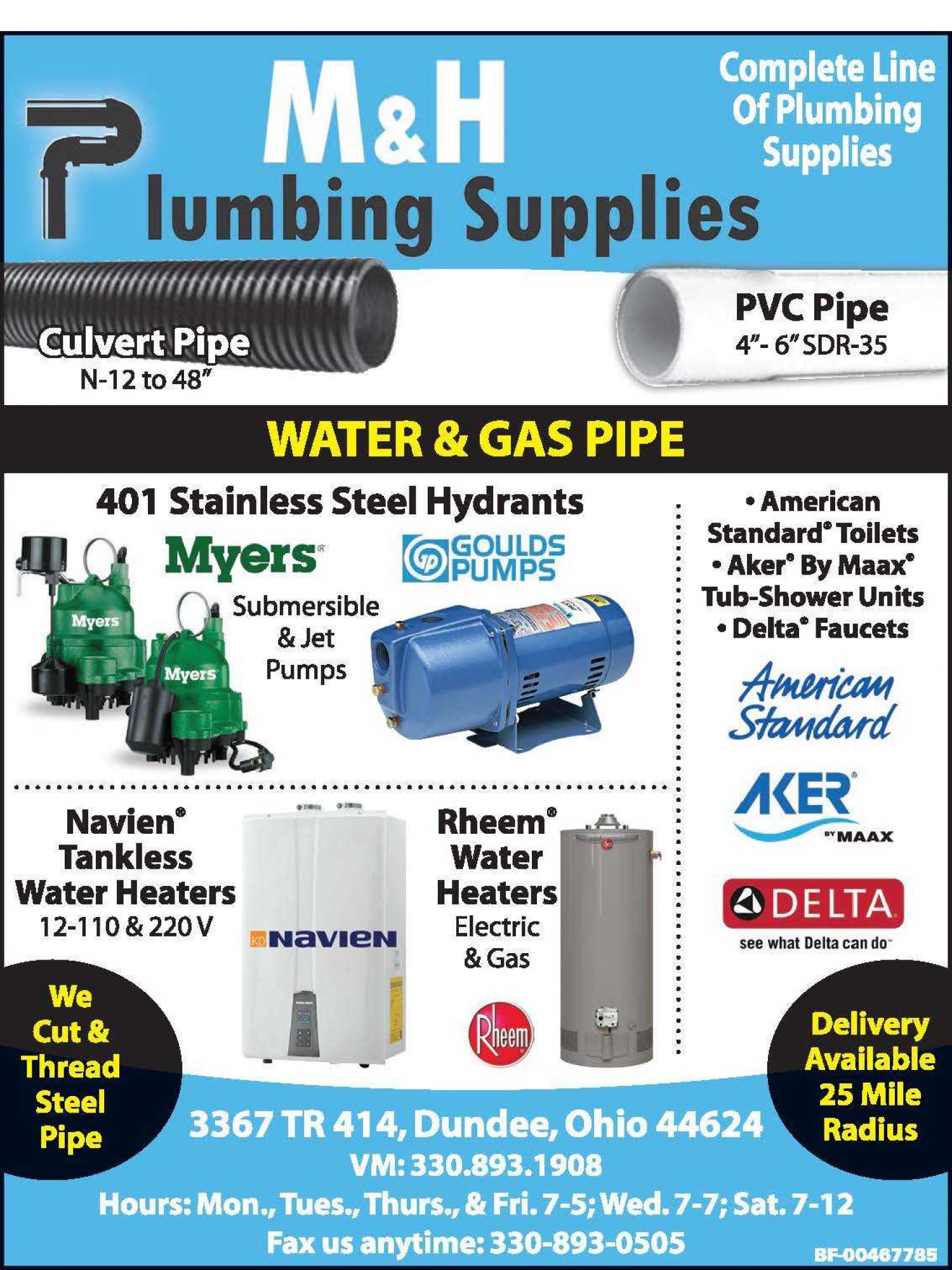 #}