Yoder's Sharpening keeps woodworking businesses sharp!
With over 30 years of experience, Yoder's Sharpening handles all your sharpening needs. Their customer service extends beyond just sharpening. They'll pick-up, sharpen and deliver saw blades and bits. They also offer mail order sharpening and they can send blades, bits and tools via mail too.

In addition to sharpening, they manufacture carbide bits, solid carbide and spiral bits—all sizes. As well as woodworking tools and jigs.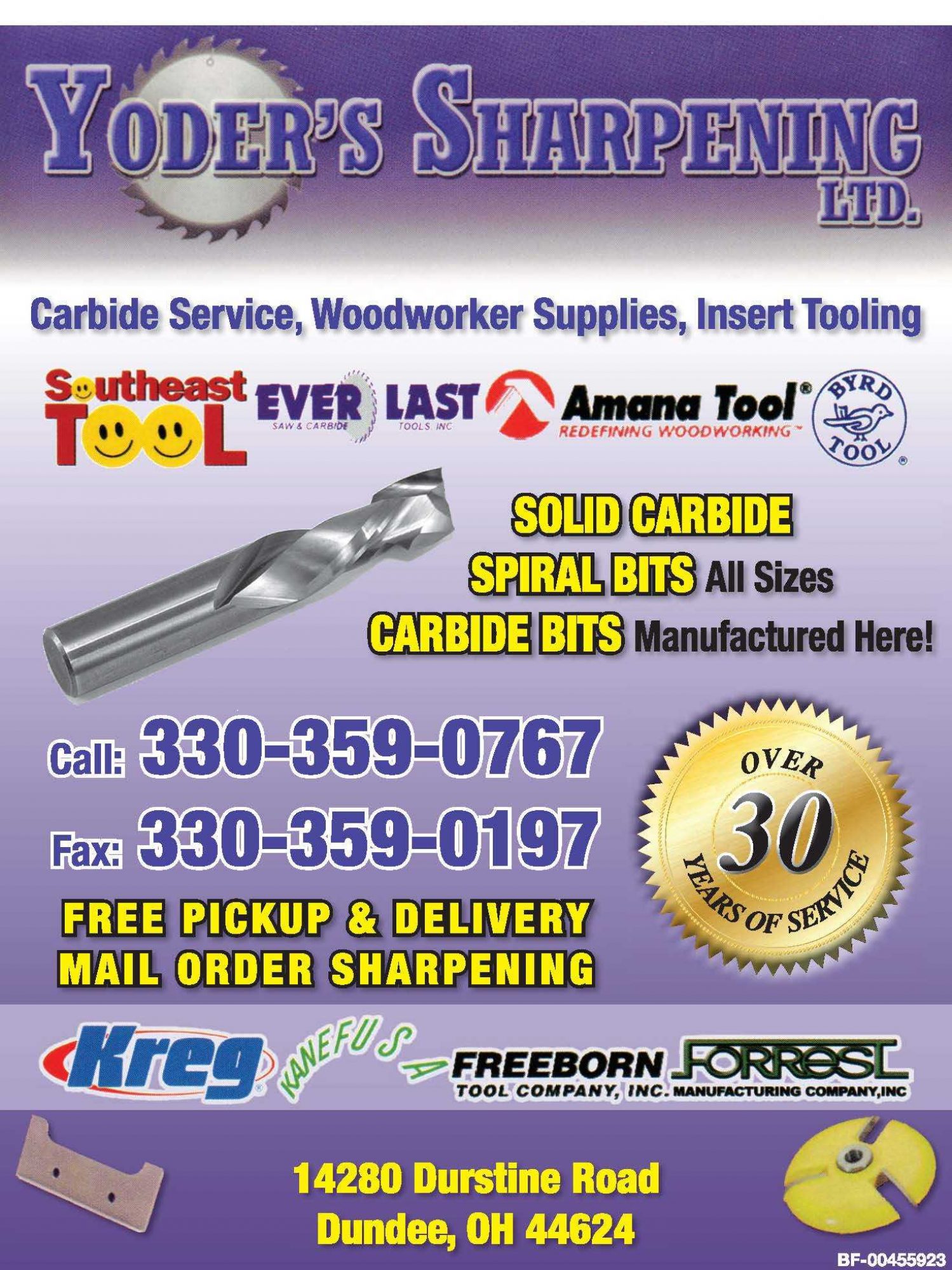 #}