Since 1970 this family-owned business has offered hand-built sprayer designs with durability and simplicity in mind. The end result—longer, more trouble-free use.
Boontown Sprayer Shop builds and sells sprayers for fields, orchards, lawn care as well as liquid honey wagons. Boontown provides sprayers in a variety of vehicle options such as horse-drawn, ATV, trailer mounted and tractor PTOs.

In addition, they also sell electric and gasoline power washers—hot and cold water—Norwesco above and below ground tanks, Browning pulleys and bearings, gas floor lamps, Coleman parts, wooding burning stoves, Gast air motors, and sell and install air systems and compressors.

Boontown Sprayer Shop invites dealers to call or write.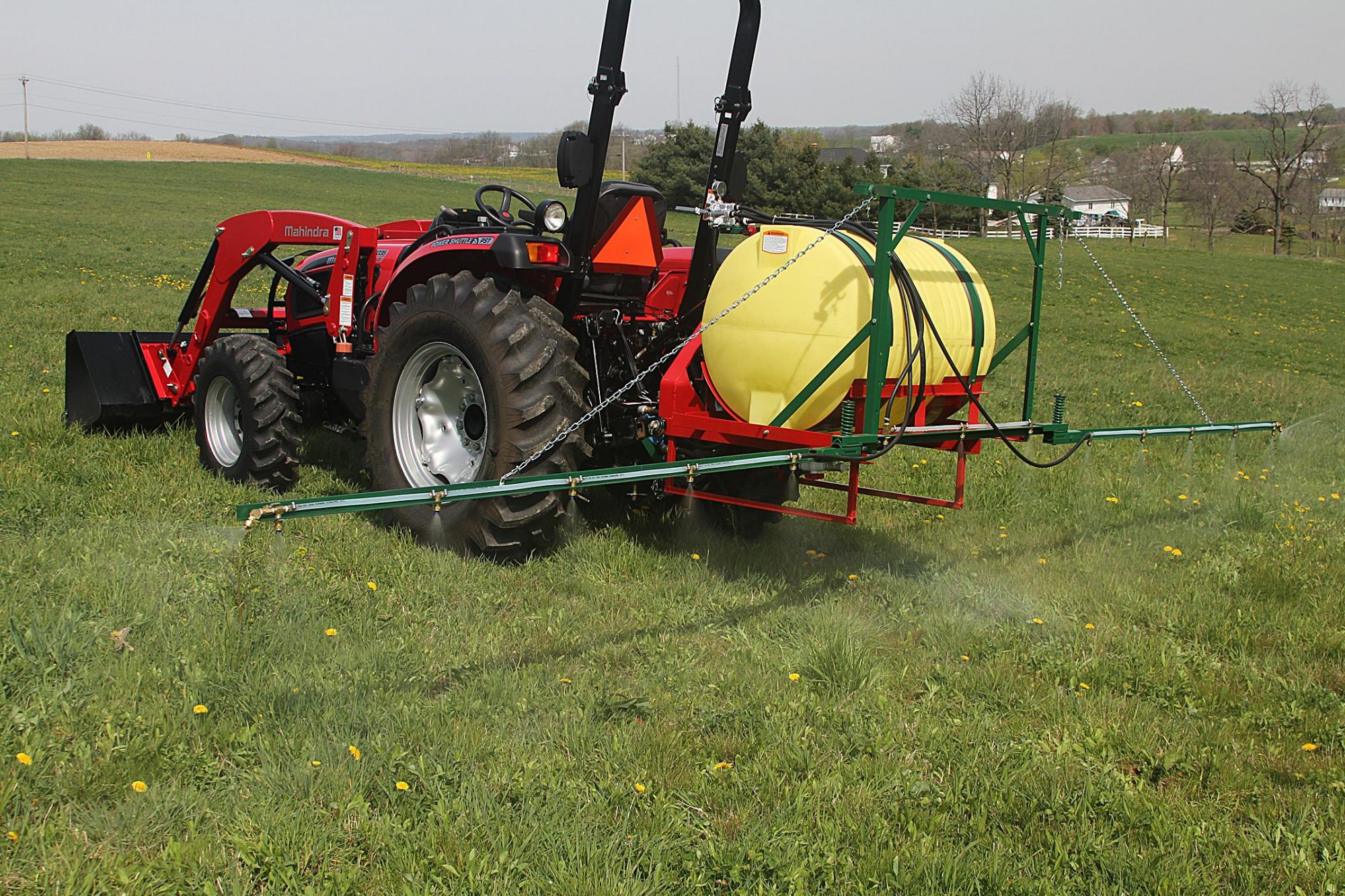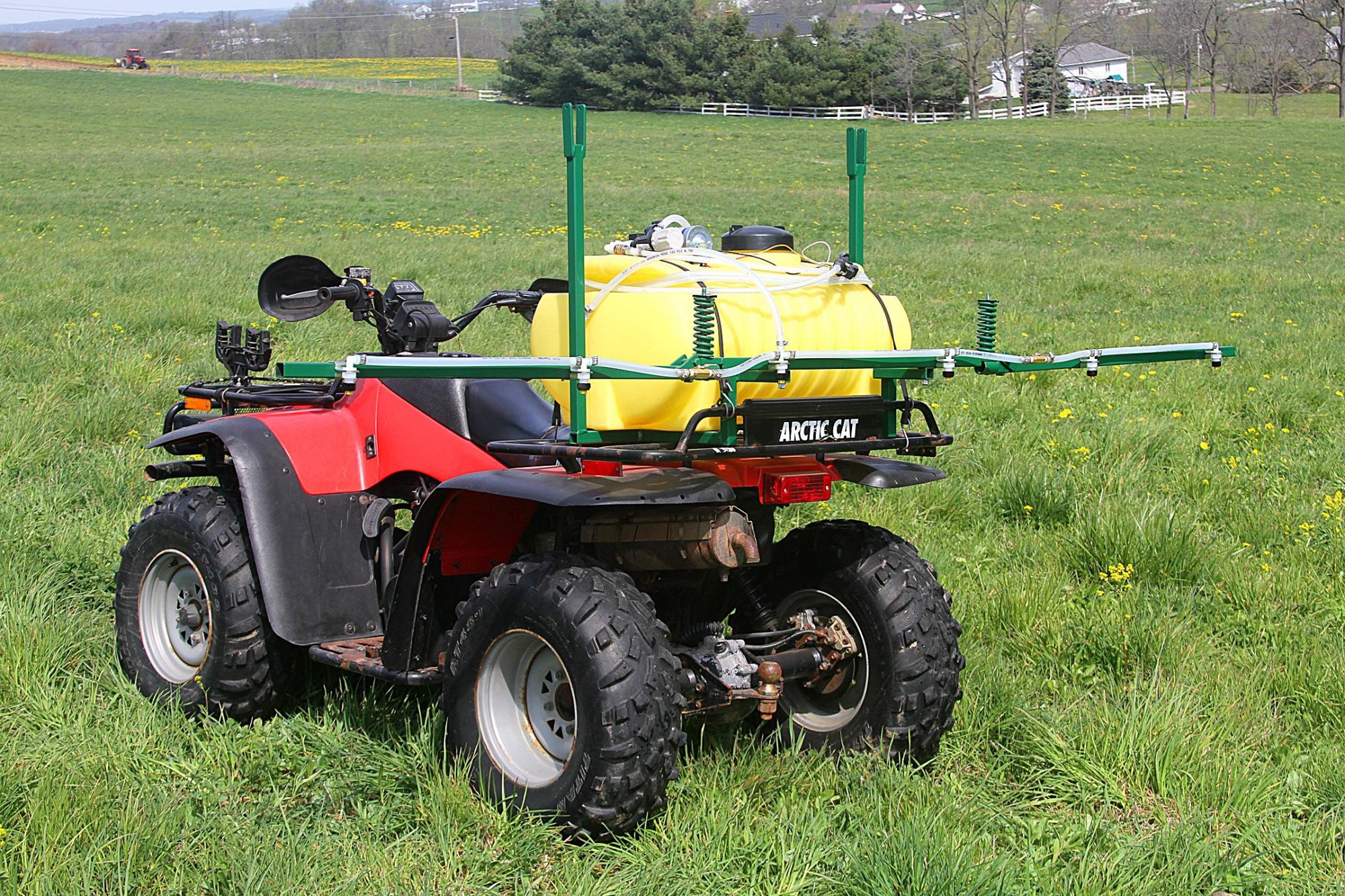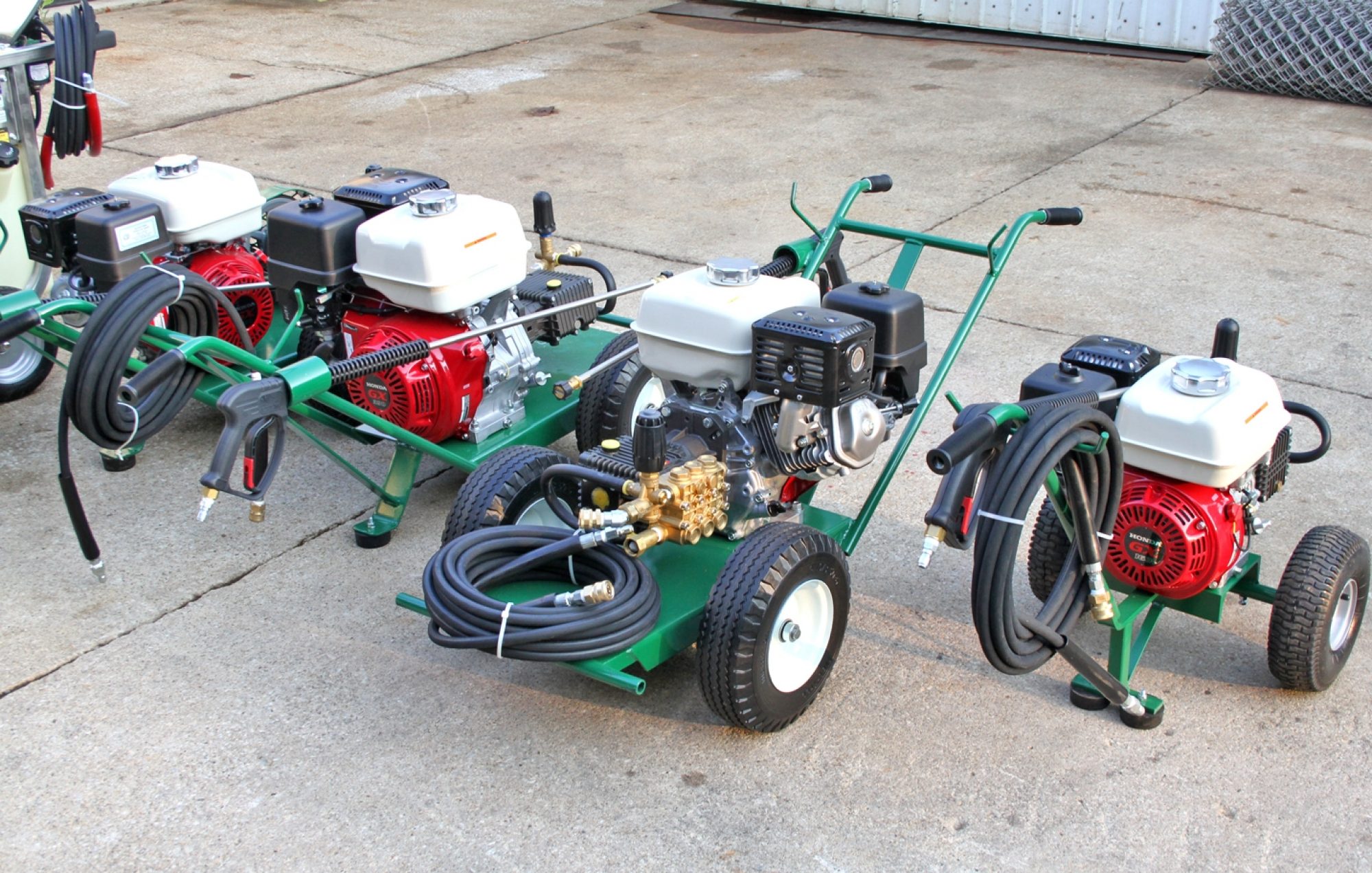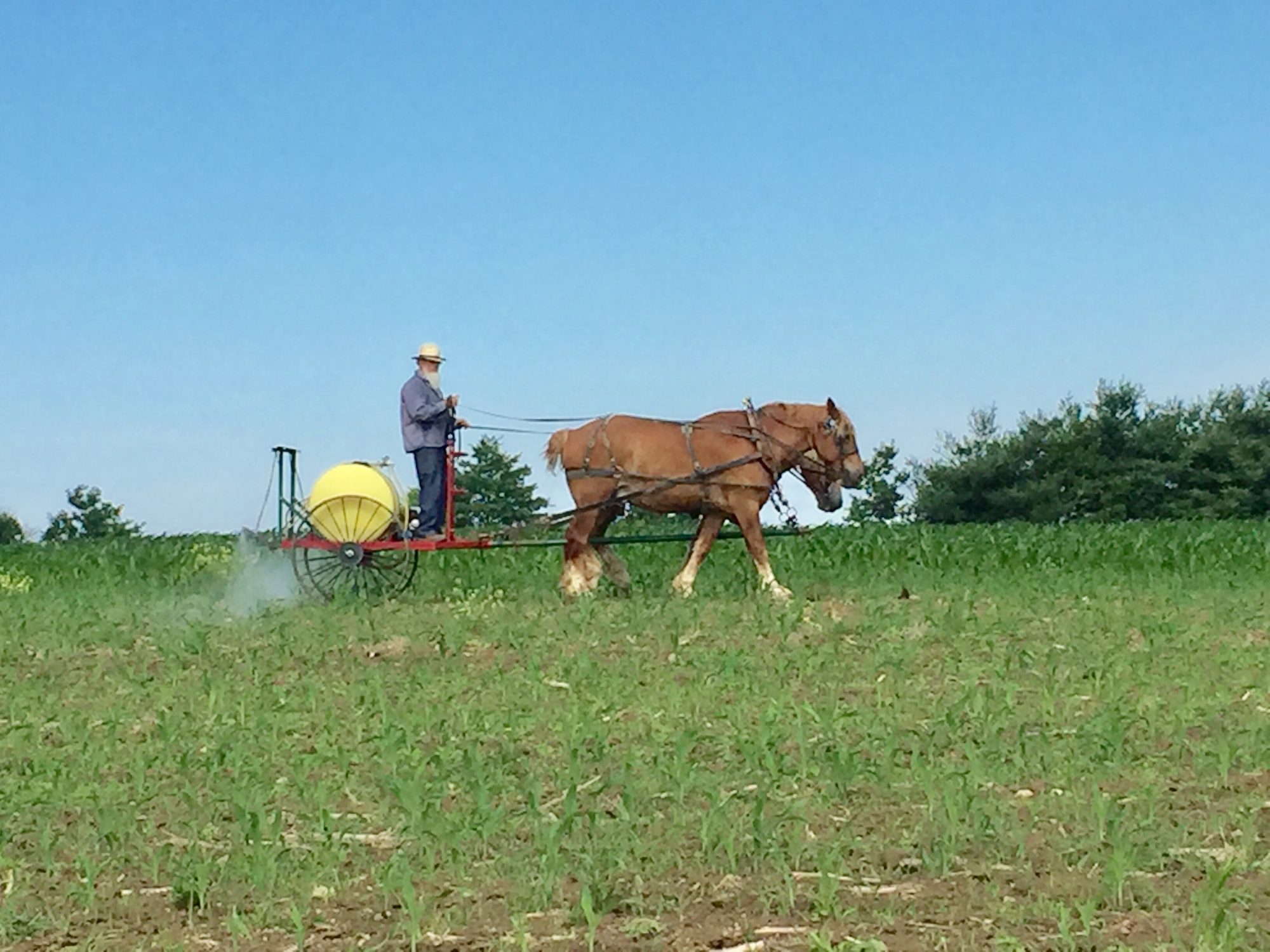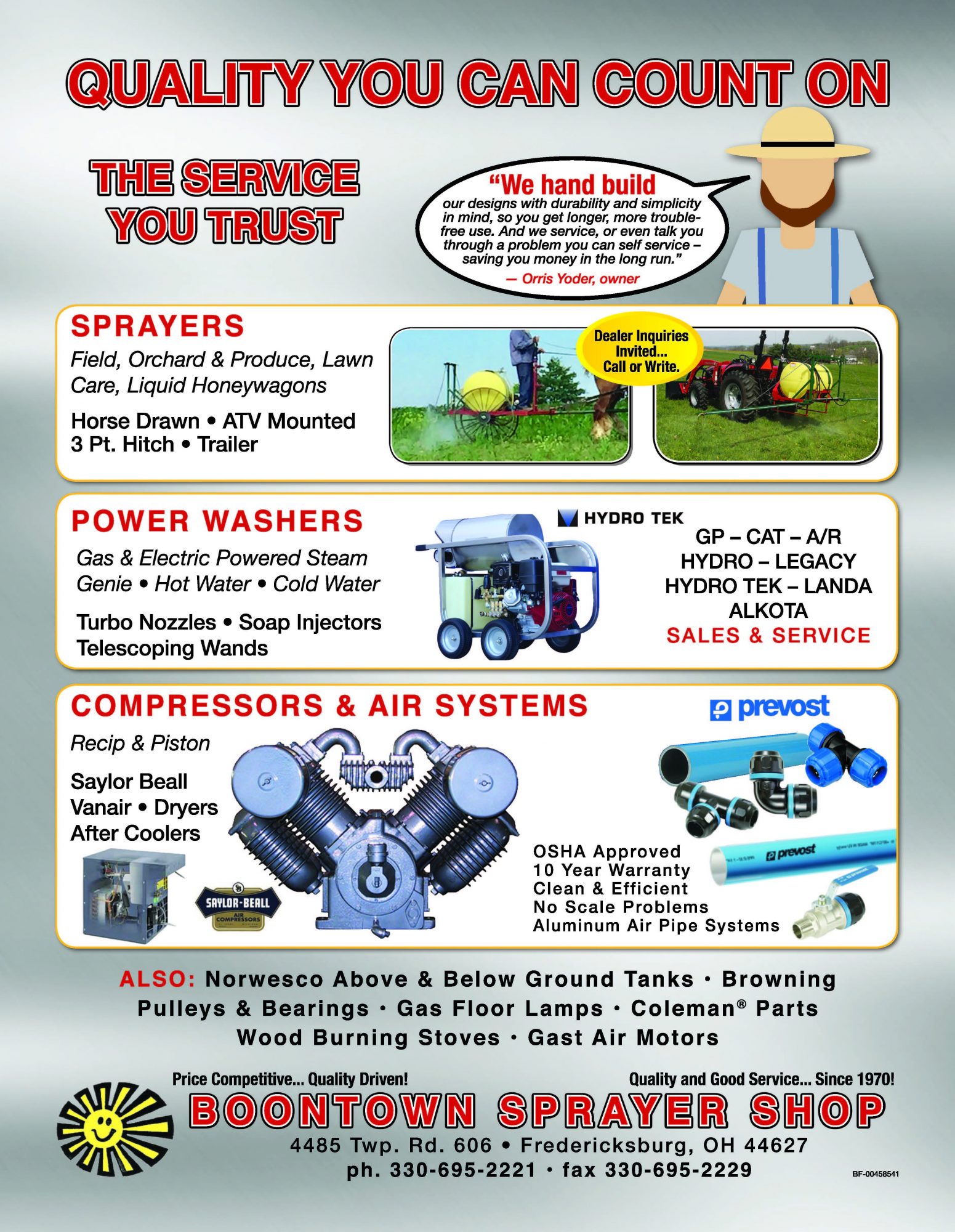 #}