At home in the country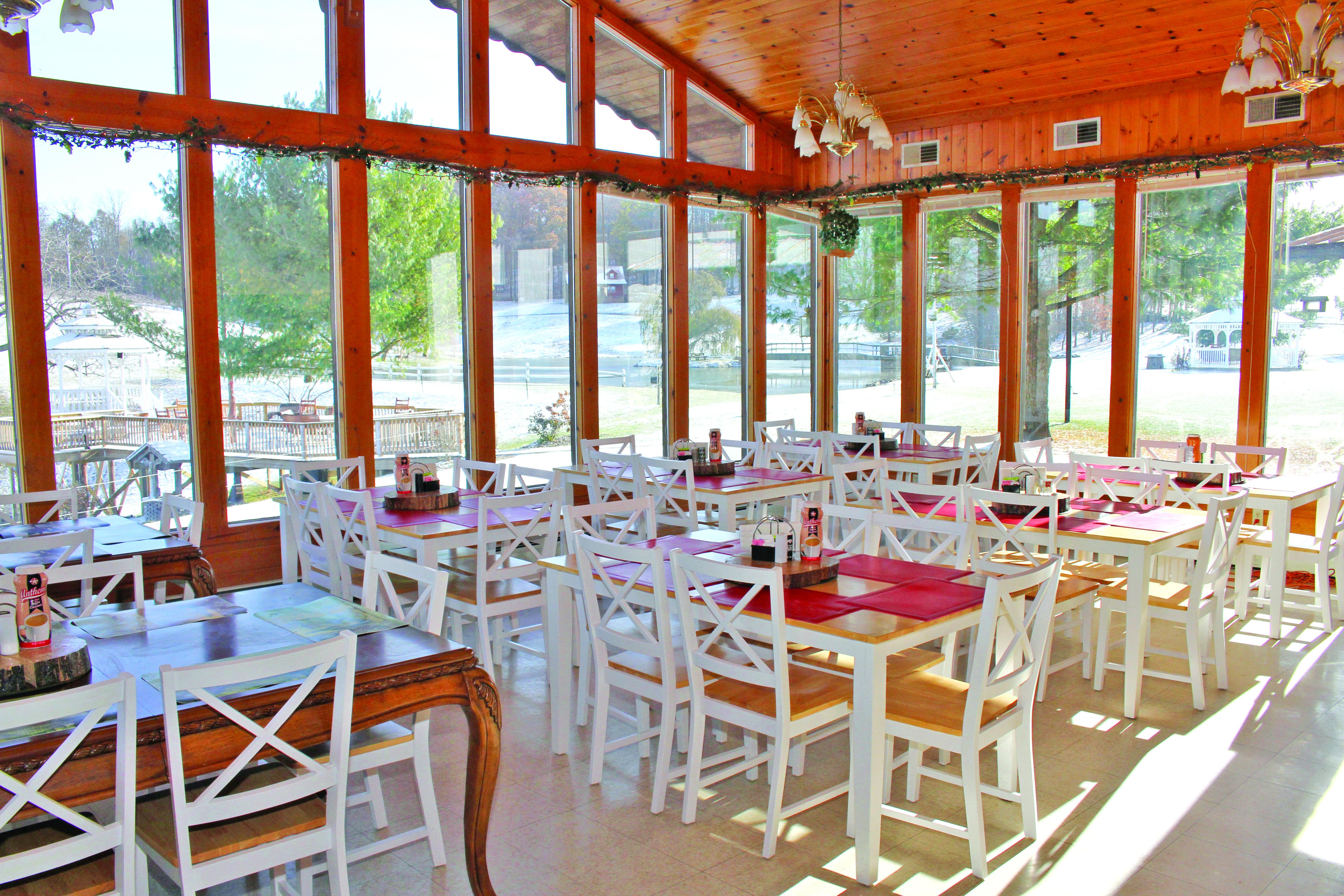 Randy McKee
Catering to guests while providing an inviting, relaxing experience is paramount. On the property is a stable and winery.
Most visitors to Amish Country want to experience the genuine nuances of a slower pace and immerse themselves in the feeling of being at home in the country. Guggisberg Swiss Inn provides that and so much more.
"Our guests tell us the minute they enter our lobby they immediately feel at home," said Julia Guggisberg, who owns the business with her husband, Eric. "That's exactly the feeling we want to convey."
The 24-room country sanctuary, remodeled in 2017, boasts individually decorated rooms loaded with charm. Cozy, homey comfort abounds. "There is nothing cookie-cutter about what we do here," Guggisberg said. "Even our hot breakfast, included with every stay, is made from scratch."
Catering to guests while providing an inviting, relaxing experience is paramount. "People can sit on the deck and watch neighboring farmers at work," Guggisberg said.
They also can have an up-close-and-personal experience with horses.
On the property is a stable, Amish Country Riding Stables, and Guggisberg said they allow the horses free reign of the property. "When they aren't giving trail rides, our horses have the room to roam about, and guests are welcome to interact with them," she said.
As a guest of the inn, you can schedule a trail ride that includes a 45-minute guided jaunt around the property at a discounted rate. But anyone visiting the area is invited to come and ride.
"Many people choose to spend a night or two, but some want to visit the area for the day and are looking for something more stimulating than shopping to pass the time," she said. "People can take a guided trail ride, then relax with a glass of our signature wine and freshly prepared food items."
The wine Guggisberg is referring to is a product of the onsite winery — Doughty Glen Winery. Eight varieties of wine are produced, ranging from pinot noir to concord. In fact, the fruity raspberry wine was awarded Best of Show in 2016. Take home a bottle, available exclusively at the inn, to commemorate your visit. Prices range from $14.99-$25.99 a bottle.
"We grow our own grapes and produce all of our wines right here," Guggisberg said.
On Friday evenings, March through November, from 7-10 p.m., enjoy adult contemporary music either inside or outside in the gazebo.
The property has become a go-to location for weddings, reunions and corporate events. Guggisberg said they offer an extensive catering menu for wedding parties and that the gazebo is an ideal spot to stage the ceremony.
"Our goal is to provide the perfect Amish Country experience, and we're confident we do exactly that," Guggisberg said. "We're far enough away to be in the country, yet close enough for people to experience all the area has to offer."
The Guggisberg Swiss Inn, Amish Country Riding Stables and Doughty Glen Winery are located at 5025 State Route 557, about a mile north of Charm. Reserve a room or schedule your trail ride experience by calling 330-893-3600. Find out more when you visit GuggisbergSwissInn.com. Room accommodations include free Wi-Fi and flat-screen TVs.