Creating the customized farm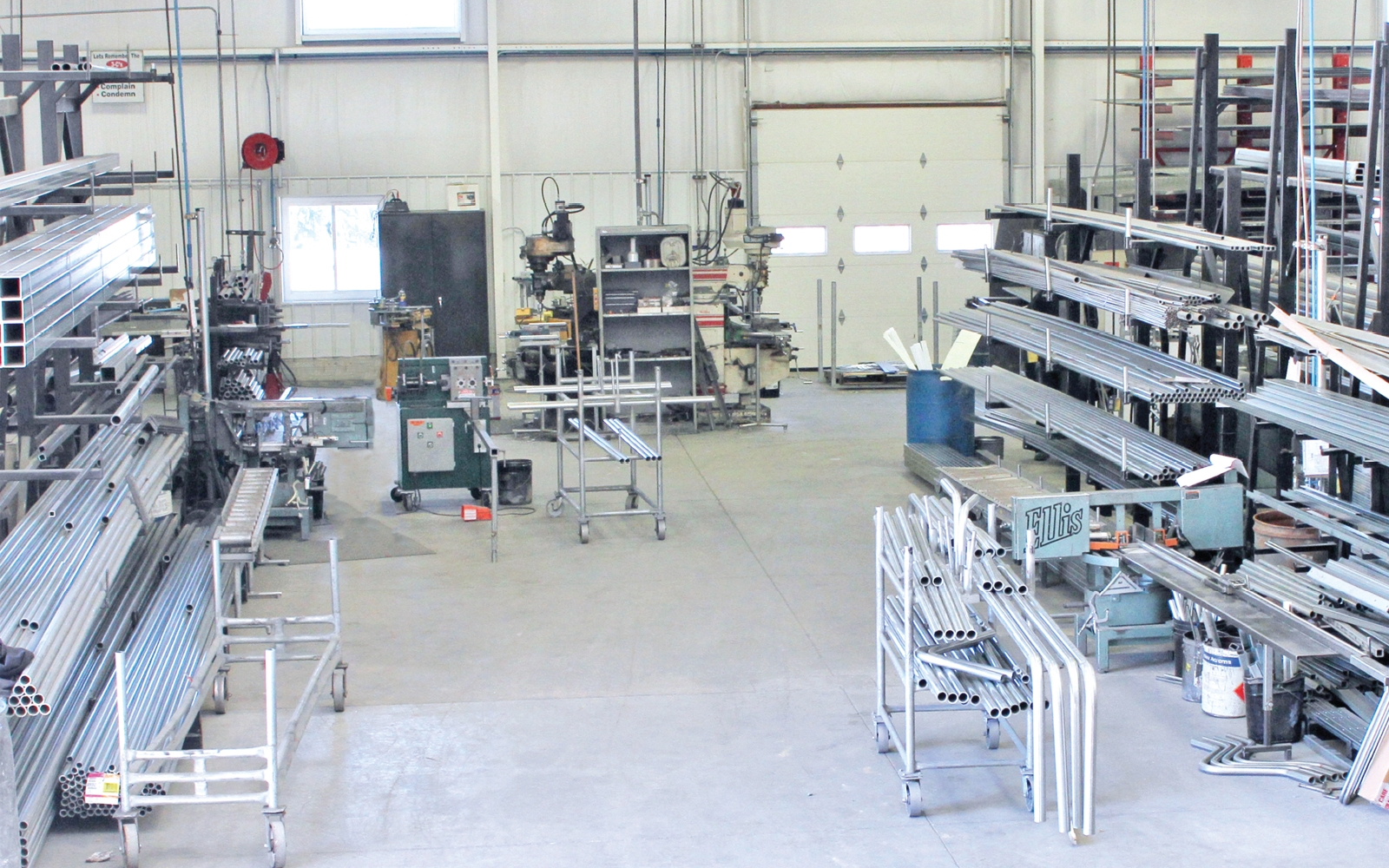 Randy L. McKee photo
Customization is Trail Farm Supply's specialty. "You can always go out and buy a standard 12-foot gate. What we do is measure out exactly what you need and custom build it for you right down to the inch. That's the difference we offer," said Edwin Weaver, owner of Trail Farm Supply, explaining his company's unique position in the farm equipment market.
Trail Farm Supply is an all-inclusive farm-supply provider that manufactures and installs horse and dairy barn equipment including box stalls, grills, tie stalls, horse gates, milking parlors, headlocks, free stalls, eat-through panels and gates. A three-generation family business, Trail Farm Supply started 40 years ago by selling standard dairy equipment from a manufacturer in Pennsylvania.
"My dad [Nelson] started the business on our family dairy farm," Weaver said. "Back in 1978 we redid our barn and bought our dairy equipment out of Pennsylvania. Afterward, the people in Pennsylvania asked whether we would be interested selling their products in the area. That's what we did until 2000. Then we decided to manufacture our own equipment."
Edwin Weaver bought out his father's share of the business in 2016. Nelson Weaver remains active in the business. He still lives on the dairy farm where Trail Farm Supply got started. Two years ago Trail Farm Supply outgrew its original location and moved to its present shop.
"Our niche is manufacturing custom horse and dairy barn equipment," Weaver said. "We work closely with the construction guys who build the barns to create custom barn packages. We go out and measure what they need. Then we make it all here, and they install it. We also have our own installation crew."
Recently Trail Farm Supply expanded its services into fabricating.
Weaver attributes Trail Farm Supply's growth to friendly, attentive customer service. "We spend time with our customers," he said. "We sit down with them to share ideas and find out what exactly they need and what will work best for their operation. We have 16 employees who build quality products. The Lord has blessed us, and we have a lot to be thankful for."
Trail Farm Supply has a small farm store inside its facility. "We have some things on display, like milking equipment, fence supplies, shovels and brooms, and anything a farmer would need in the barn," Weaver said. "We display some farm equipment so that customers can get ideas and see what they're ordering ahead of time. We plan to expand our display area over the next couple years."
You can stop in or call to discuss how Trail Farm Supply can help with all of your farm and dairy equipment needs. Trail Farm Supply is located at 5013 Township Road 359 in Berlin. Hours are Monday through Friday from 7 a.m. to 4 p.m. and Saturday from 7 a.m. to 11 a.m. The phone number is 330-893-3086.