Experiencing chocolate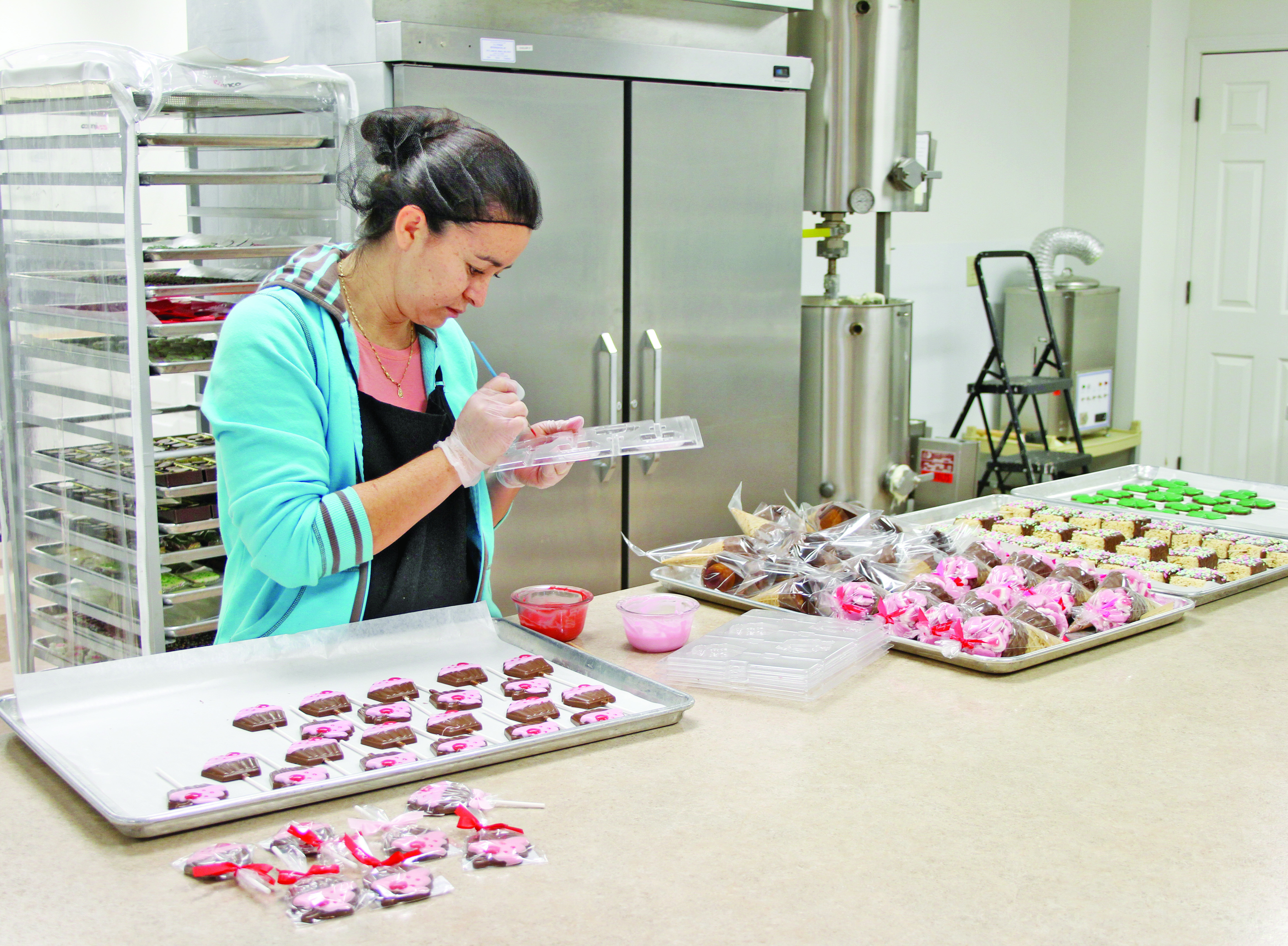 Randy L. McKee photo
Springtime in Ohio's Amish Country beckons visitors every year. The gently rolling hills of Holmes, Tuscarawas and Wayne counties welcome friends from near and far as the region comes alive after a long winter rest.
"After a long cold winter, most of us long for springtime when the flowers are blooming, gardens begin to come to life and farm animals are being born," Jason Coblentz, said. Coblentz, along with his wife Mary, own Coblentz Chocolate Company in Walnut Creek. "So many here in Amish Country live close to the earth, so to speak. It's refreshing to see farmers plowing their fields and families preparing gardens for planting. The warming of the days seems to bring a refreshment to the soul."
Coblentz Chocolate Company is ready for the season with a plentiful assortment of handmade chocolate and confections that can be enjoyed while visiting Ohio's Amish Country as well as packaged to take home to share with friends and family.
"The varieties of chocolates, especially hand-molded items follow the seasons closely. You could say our business is seasonally-driven, Coblentz said. "At Easter, we will make the traditional solid bunnies and filled chocolate eggs but each season, we also watch the trends and try to introduce several new items, as well." Much of the time whatever is new becomes a bestseller for the season according to Coblentz.
A longstanding Coblentz tradition in May is milk chocolate covered strawberries. "Mother's Day follows Easter and we always make Chocolate Strawberries on the Friday and Saturday of Mother's Day weekend," Coblentz said. "The Chocolate Strawberries are always a super hit. The combination of a fresh, ripe, red strawberry and milk chocolate is truly divine."
Each year as summer gets underway, Coblentz treats all customers to ice cream and toppings at their annual Ice Cream Social. This year's event is Saturday, June 29. "This is a fun event for families with complimentary ice cream, balloons and coloring pages for kids," Coblentz said. "Many folks join us on the front porch to sit back and relax and enjoy the day."
Visitors can't escape nostalgia in the quaint village of Walnut Creek. The same is true when they step inside Coblentz Chocolates. "When customers and friends enter our store, most often we hear comments about the wonderful chocolate aroma," Coblentz said. "We love to hear that because not only can our friends smell the artisanal chocolate that we are creating on-site, but they can walk back our viewing gallery and watch our staff cooking centers, hand-painting molded chocolates, drizzling caramel corns and more."
Last winter a wall mural in the viewing gallery depicting the origins of chocolate and the Coblentz company timeline was completed. "We made these additions to add to our customers' experience and to educate them about who we are and about the delicious chocolates that we make," Coblentz said.

Coblentz Chocolate is located at 4917 Walnut St., Walnut Creek. The shop is open daily from 9 a.m. to 5 p.m. and closed on Sunday. Call 330-893-2995 or visit them online at coblentzchocolates.com.