Get the curtain call treatment at Dutchman Hospitality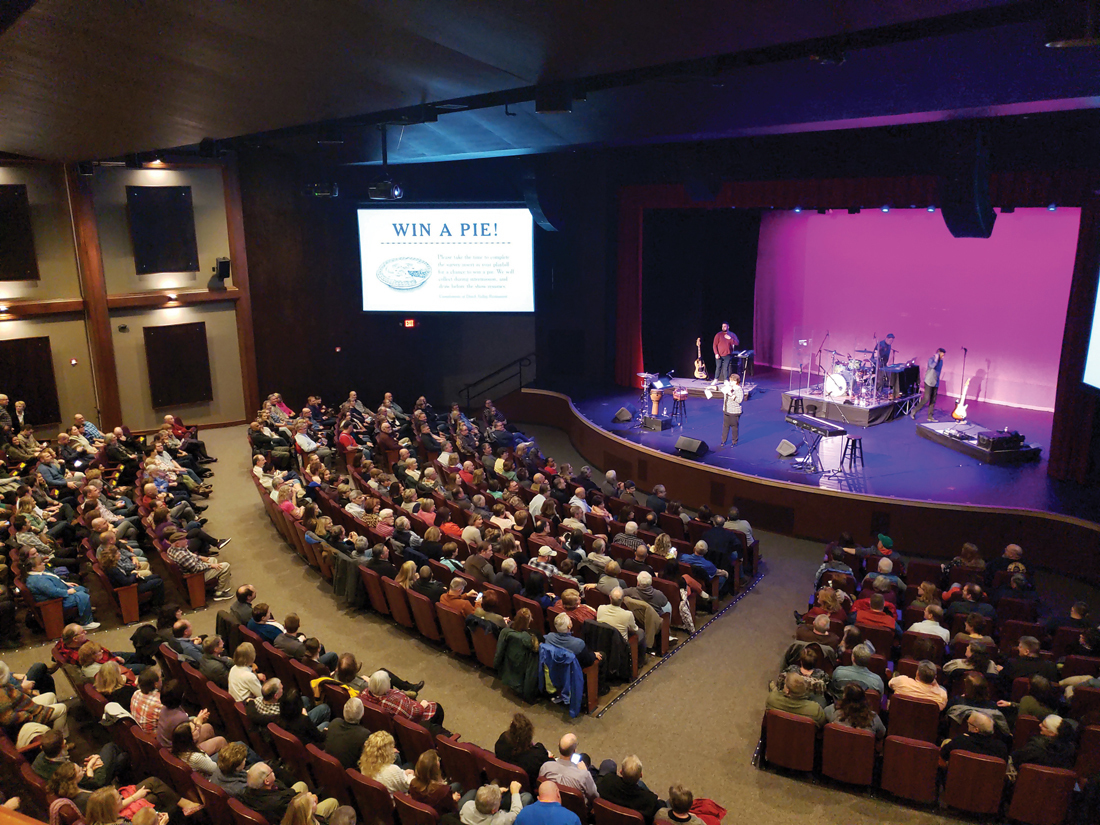 Combining the latest electronic technology with some good old-fashioned common sense, "Josiah for President" is illustrative of the wholesome entertainment that families have come to expect at the Ohio Star Theater in Sugarcreek, general manager Steve Schneiter said.
"Our Blue Gate musicals, which are unique to our theater in this area, focus a lot on Amish themes and values," he said. "We emphasize clean family entertainment without foul language."
The theater's crystal-clear LED backdrops, he said, transport stage actors — and the audience — into visual settings that are close to being on location.
"When you see Josiah in the Oval Office, you feel like you're actually there," Schneiter said. "You can see clouds moving outside the window, and you get a feel for depth. There are a number of LED walls around the country, but we may
be unique in terms of using them in
a theater."
"Josiah for President," which runs through Thursday, Nov. 3, is the story of an Amish man who is talked into running for president and ends up winning.
"It's an interesting take on America," Schneiter said. "It has some good things to say about relationships and integrity."
Along with plays, Ohio Star Theater also presents a variety of live musical performances.
"We have added a number of tribute bands, like Abba, Beatles, Bee Gees and Eagles tributes, along with southern gospel acts like Ernie Haase and Jamie Dailey and Darrin Vincent," Schneiter said. "We just have a little something for everyone."
Following the final curtain, you may want to unwind and rest up for the next day's Amish Country experience at one of the Carlisle Inns, where rooms are available for just about any sized party and just about any budget. Because the Ohio Star Theater is owned and operated by the Dutchman Hospitality Group, guests of the Carlisle Inns in Walnut Creek and in Sugarcreek — conveniently right on the same campus as the theater — can get discounted theater and lodging packages.
"Our campus has a real resort feel with a lot of things to do," Schneiter said. "The hotel was recently renovated, and it's beautiful. We have a restaurant, a bakery, market and a gift shop onsite. We are working on our green space, where we're adding a fire pit to supplement a pavilion where we can have music, recreational games, other activities for families to enjoy. It's a wonderful place for people who want to get away without driving too far. They can come here to enjoy fantastic entertainment, dining and overnight accommodations, all in one place." w
You can learn more about Ohio Star Theater's performance schedules and reserve your seats and package deals by visiting DHGroup.com/theater or by calling 855-344-7547. Ohio Star Theater is located at 1387 Old State Route 39 in Sugarcreek.