Holmes County Flea Market expands for more to love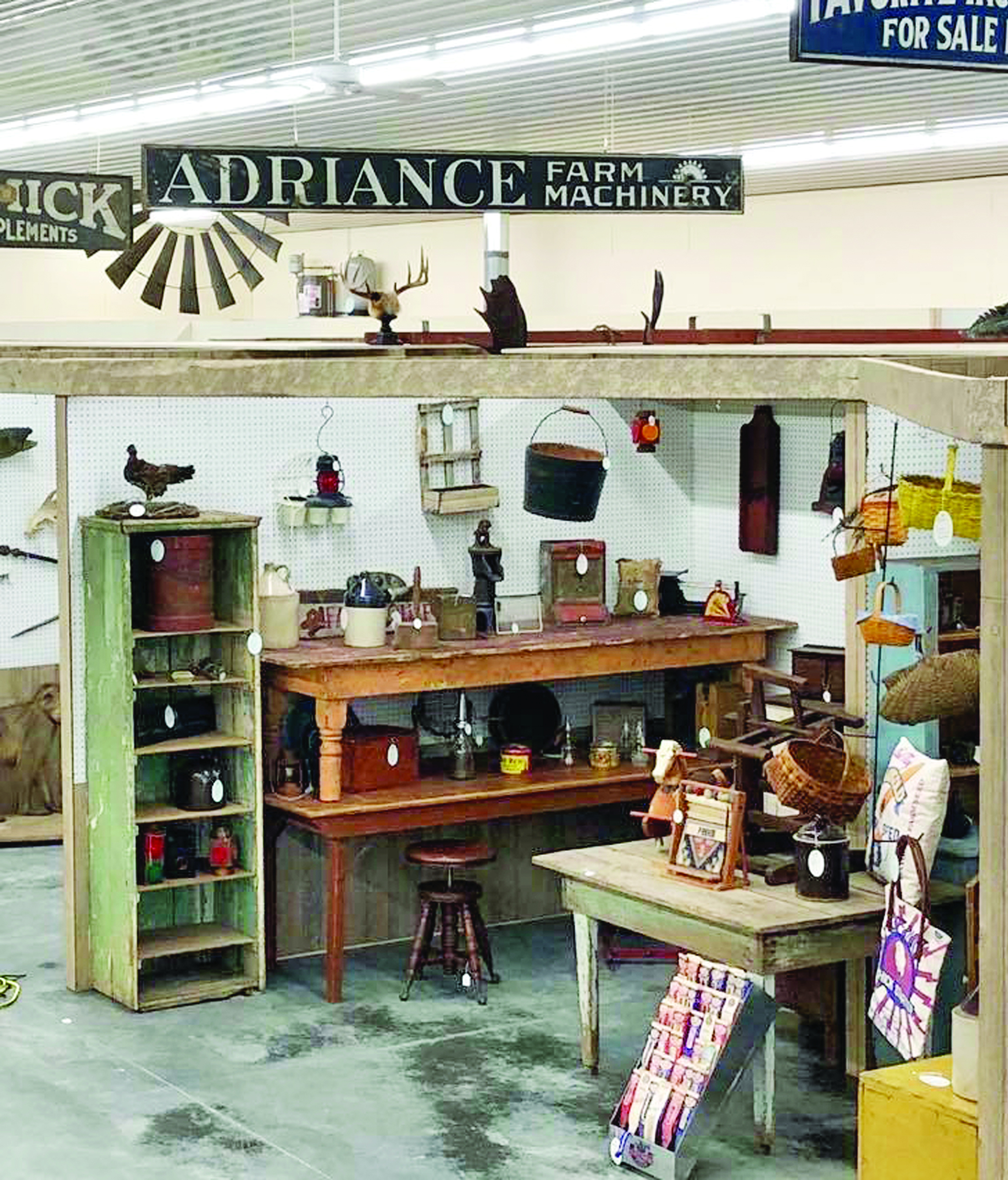 Randy McKee
The new antique space is organized by theme, including mid-century, farmhouse, gas and oil, turn of the century and more.
"Our grand prize giveaway event runs throughout the season," said Jesse Miller, general manager for the Berlin-based Holmes County Flea Market, referencing the $2,500 in Flea Bucks one lucky winner will take home later this year.
The giveaway is part of the 30-year celebration happening during the 2019 season. Entering to win is as easy as stopping by the giveaway booth and filling out an entry form. No purchase is necessary, and the winner can spend his or her bounty anywhere in the market. And while the giveaway by itself is an exciting draw, there's more to celebrate at one of the area's go-to locations for pretty much anything and everything. The difference between shopping the Holmes County Flea Market and other area shops is that at the Market, you'll pay way less for the thing — or things — you love.
"One of the best parts about visiting the Market is that you can find anything and everything this area has to offer — all under one roof," Miller said. "You don't even have to leave hungry. We offer a peaceful resting area and food choices galore."
Blessings Café hosts hungry shoppers, offering gourmet burgers, French fries, pizza and gelato. Sisters Tasty Treats provides the after-meal entertainment, with fresh fudge and baked goods. Roster's Roasters offers pork rinds, bacon puffs, gourmet popcorn and ice cream.
Annually, nearly 300,000 people will visit the area's first and largest flea market. And with 56 vendors housed inside the space, you'll find a variety of goods from which to choose. Look for things like new, used and vintage home décor, rugs, leather goods, primitive curtains and lace, quilts, sports memorabilia, custom T-shirts and screen printing, Longaberger baskets, hunting and fishing goods, salsa, books, toys, jewelry, crafts and much more.
Antiques Wing Open
Holmes County Flea Market just put the finishing touches on a new 8,100-square-foot antiques wing.
"People have been asking us to add space for an antiques and vintage finds area, and we delivered," Miller said. "The space is organized by theme, including mid-century, farmhouse, gas and oil, turn of the century and more. It's really an impressive offering."
The new space is attached to the Market, which is all on one convenient floor, bringing the total square footage to 60,000.
Score a Bargain
A secret to your Amish Country shopping success is putting Holmes County Flea Market at the top of your destination list. "You can find items here for way less than you'll find elsewhere in the area," Miller said. "Everyone loves to score a bargain, and we offer that here. One of our vendors offers closeout items, and some of our vendors are Amish families. It's really an eclectic mix."
Special Events
There are two special events every month at the Market, and prize drawings happen hourly. Other happenings include the Annual Car Show, happening Saturday, Aug. 17. The Loving Heart Family Fall Fest will take place on Saturday, Sept. 21. You can stay up-to-date on the latest events by visiting the website.

Holmes County Flea Market is located at 4550 state Route 39 in Berlin, one-half mile east of Berlin on the main drag. Hours the first week in March until mid-December are Thursday, Friday and Saturday from 9 a.m. to 5 p.m. September and October include Wednesdays from 9 a.m. to 5 p.m. The phone number is 330-893-0900, and the web address is HolmesFleaMarket.com.