It's much more than antiques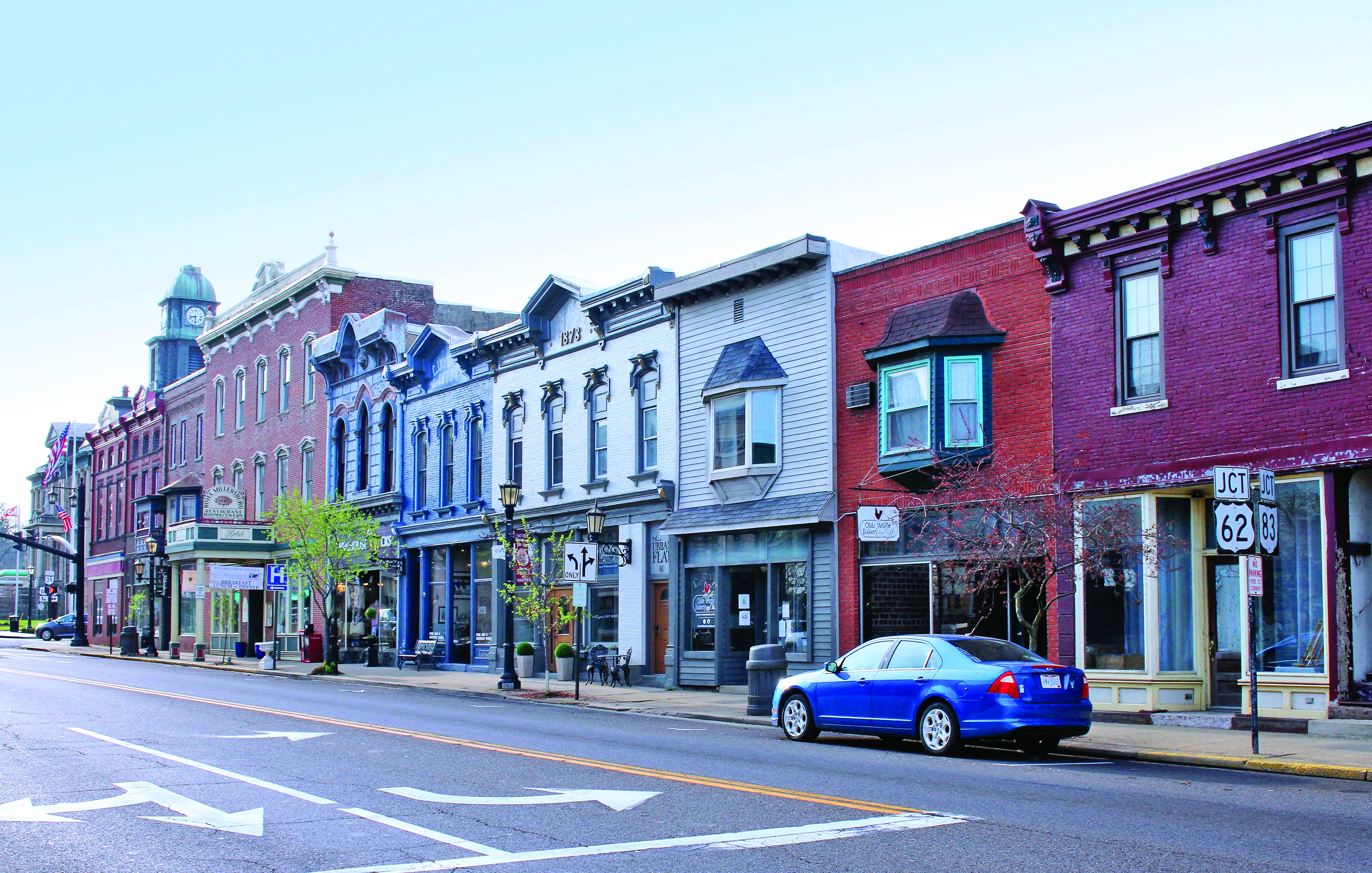 Randy McKee
Downtown Millersburg has multiple shops with truly hand-crafted wares, such as rugs, furniture and pottery that you're unlikely to find anywhere else.
When many Amish Country towns are shutting down for the evening, Millersburg is just getting started, said Judy Lamp, executive director of Historic Downtown Millersburg.
"We truly embrace the Amish culture, but that's not the only reason to visit Millersburg," Lamp insisted. "In the daytime, you can visit an historic site, walk a trail and commune with nature, or peruse our many interesting and unique shops that feature countless artisan goods and antiques. Downtown has multiple shops with truly hand-crafted wares, such as rugs, furniture and pottery that you're unlikely to find anywhere else."
In the evening, Millersburg offers visitors something for their palate.
"We have numerous cool restaurants and pubs that serve everything from barbecue to Angus burgers to pizza. And, you can enjoy a large selection of local and regional wine and beer," she said.
The Millersburg Brewing Company, Lamp pointed out, has earned national awards for its handcrafted brews.
Millersburg has long been famous for its antiques, but the town has taken an exciting twist in recent years, Lamp revealed.
"Artisanship and old fashioned homemade crafts have exploded in Millersburg and it's phenomenal," she said. "Whether you love to shop for one-of-a-kind handmade items, or want to learn the secrets of old-time quilting, you'll be delighted by what Millersburg has to offer. In many of the shops, you'll see the actual crafters at work or displaying their wares."
One Downtown shop, Lamp noted, features products from more than 50 family businesses in Ohio.
After a long day of fun and entertainment, guests can spend restful evenings at Millersburg's variety of lodging options, which are geared to just about every taste and need. Families with children may want to book a stay at the Comfort Inn of Millersburg or the Holiday Inn Express, both offer a swimming pool and a complimentary hot breakfast, about 1/8th of a mile from the square.
The adult-only Inn at Honey Run is a boutique resort situated on 56 rolling acres of peace and quiet just outside Millersburg. The breathtaking landscape and tranquil atmosphere create an environment of total relaxation. No two rooms at The Inn at Honey Run are alike. Twenty-five inn rooms, 12 honeycombs — built into the hillside — two cottages and Frank Lloyd Wright-inspired architecture create an entirely unique experience for every guest.
Tarragon at The Inn at Honey Run offers premier fine dining featuring award-winning contemporary American cuisine, prepared with the freshest local and seasonal ingredients.
History buffs, or architectural aficionados, are sure to appreciate a step back in time at the Hotel Millersburg — Ohio's third oldest continually operating hotel. The Victorian style property, which has hosted American presidents, features gorgeous, old-style woodwork. Many of the 32 guestrooms feature Victorian-era decor. Historic documents, antique pictures and mirrors decorate the guestrooms, hallways and common areas.
Speaking of historical Victorian architecture, the Victorian House Museum is one of America's best displays of Queen Ann architecture and features 28 rooms of Victorian furnishings. And, Lamp added, it's also reportedly haunted.
But spirits alone don't make some parts of the Victorian House creepy. The mansion has been used as a sanitarium and it contains a display of weird medical instruments in the basement.
"Although Millersburg is famous for its antiques, quaint shops, old fashioned, small-town charm and evening entertainment provide even more reasons to pay an extended visit," Lamp said.

Historic Downtown Millersburg invites you to view Facebook.com: Historic. Downtown.Millersburg.Ohio. For more information on events in Millersburg, visit HistoricDowntownMillersburg.com or call 330-674-2412.