Let's Get Cooking!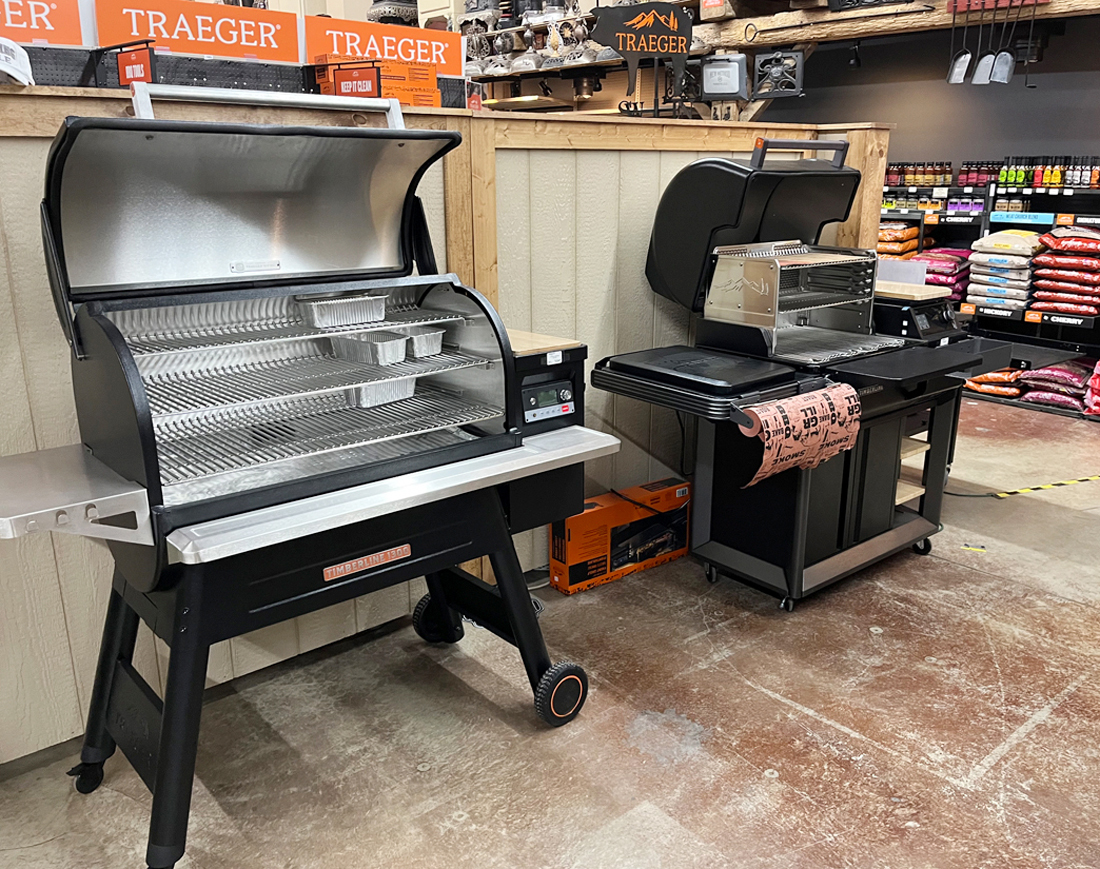 Randy L. McKee
If you still think backyard grills are just for hot dogs and burgers, you haven't been to Lehman's lately.
Jay Lehman opened his namesake store in 1955 to serve his Amish neighbors, stocking the shelves with the tools and supplies people once everywhere relied on to survive.
In the intervening decades, Lehman's has dramatically expanded to 35,000 square feet to deliver an immersive experience like no other.
His family attributes the founder's success to knowing a good thing when he saw it and continues to carry on his legacy.
Today, Lehman's exclusively carries Traeger Grills, built to last with double-wall construction and technology to deliver a next-generation cooking experience.
"To me, they're the best grill on the market," said Jeff Roseman, a Lehman's representative and resident grill master. "If you can cook it in your oven, you can cook it on a Traeger. You can do it all — bake, roast, braise, barbecue, smoke and grill."
Traeger invented the original wood pellet grill over 30 years ago. The technology powers a controlled feed of hardwood pellets to fuel the fire and a calibrated fan to circulate the heat.
The grill's real power is in its versatility, which users will tell you delivers year-round enjoyment.
"Most models have Wi-Fi, which enables you to view your grill out in the middle of a snowstorm if you want," Roseman said. "I have done it myself and cooked something and didn't have to go out and check it because the app on my phone monitors the grill and what I'm cooking."
The Traeger isn't your father's grill, but it can more than bring back authentic memories of wood-fired hot dogs and burgers.
"The Fourth of July is big for hot dogs and burgers, but it's not beyond me to have six pork butts on my grill at once," Roseman said. "We'll do that and have pulled pork, and I make my own baked beans and put them on there too."
Traeger Grills have become an American tradition as a grill, smoker and convection oven.
"I Traeger my turkey every year, using the super smoke mode," Roseman said. "You could do your whole Thanksgiving dinner on the grill, and I do. My wife bakes apple pies in it."
Throughout its history, Lehman's has been there for a simpler life with everything a homesteader needs for heat, food, light and water. It remains a living, real-world database with a knowledgeable staff dedicated to promoting and preserving practical knowledge.
With presentations and activities every weekend for the whole family, there's a lot of fun along the way too.
"You don't have to be an expert at grilling to use a Traeger," Roseman said. "The free app has recipes you can download directly to your grill via Wi-Fi, and the grill will do its thing. If you want to put on a brisket and play golf, go right ahead."

For a simpler life, visit Lehman's at 4779 Kidron Road in Kidron, call 330-828-8828 and visit Lehmans.com/events for educational excursions and family fun.