Quaint shops & fun stops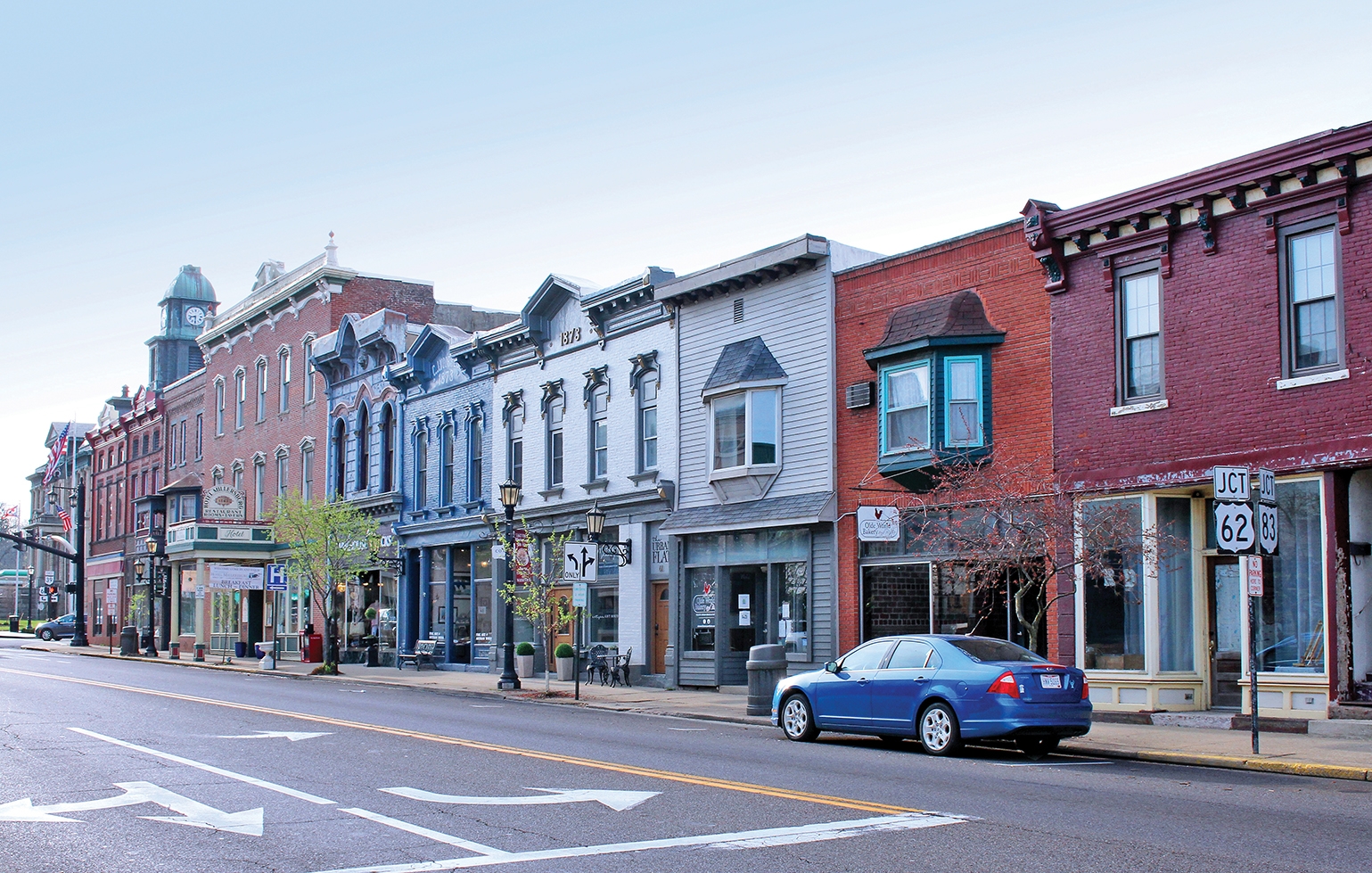 Randy McKee
Browsers in local shops will find an eclectic assortment of leather goods, rugs, decorative treasures and home goods.
Millersburg has long been famous for its antiques. But the town has taken an exciting twist in recent years, revealed Judy Lamp, executive director of Historic Downtown Millersburg.
"We're still the place to visit for unique antiques," Lamp assured. "But artisanship and old fashioned homemade crafts have exploded in Millersburg and it's phenomenal. Whether you love to shop for one-of-a-kind handmade items, or want to learn the secrets of old-time quilting, you'll be delighted by what Millersburg has to offer."
The quaint shops of Downtown Millersburg offer items that range from hand-crafted wooden and stone bowls and vases to striking jewelry to Amish-made clothing and rugged furniture to everyday household items cleverly repurposed into new uses. And most of it is created in, or not far from, Millersburg.
"If you're like me, you don't like wearing the same things that everybody else is wearing," Lamp confides. "So I'm in the right place. I live here and I'm still amazed every day by the jewelry and other items I find that I know I wouldn't be able to find anywhere else."
Browsers in local shops will find an eclectic assortment of leather goods, rugs, decorative treasures and home goods.
"We have a shop that is dedicated to old tools," Lamp said. "You can hear the guys telling their shopping wives, 'Take all the time you want, honey. I'll be at the tool shop.'"
Bolstering a growing interest in homemade and restored items, a relatively new artisans guild — the only one in Ohio — supplements Millersburg's monthly quilting retreats, during which women congregate for a weekend of stitching together gorgeous works of art.
"A growing trend these days is to go back to basics and learn some of the older, forgotten skills like my mother taught me," Lamp said. "The Colonial Homestead Artisans Guild teaches skills and techniques like wood working, leather crafting and gun making, and rug weaving. Many of these skills are at risk of being forgotten."
Millersburg's artisan spirit also is apparent in the local cuisine, Lamp said.
"Some of our restaurants and pubs are also very unique," she said. "You can find fresh, made-to-order homemade potato chips and a bakery with all organic goods. There is an artistry behind a lot of the food here."
When many Amish Country towns are shutting down for the evening, Millersburg is just getting started, Lamp emphasized.
"When you're finished shopping and enjoying the serene countryside, I encourage you to relax at our many cool restaurants and pubs that serve everything from barbecue to Angus burgers to pizza. And, you can enjoy a large selection of local and regional wine and beer. The pubs, restaurants — and some hotels — are within a walkable three-block area, so people can stroll from place to place to take in the diverse entertainment."

Historic Downtown Millersburg invites you to view Facebook.com/Historic.Downtown.Millersburg.Ohio. For more information on events in Millersburg, visit HistoricDowntownMillersburg.com or call 330-674-2412.