The vans that bring people together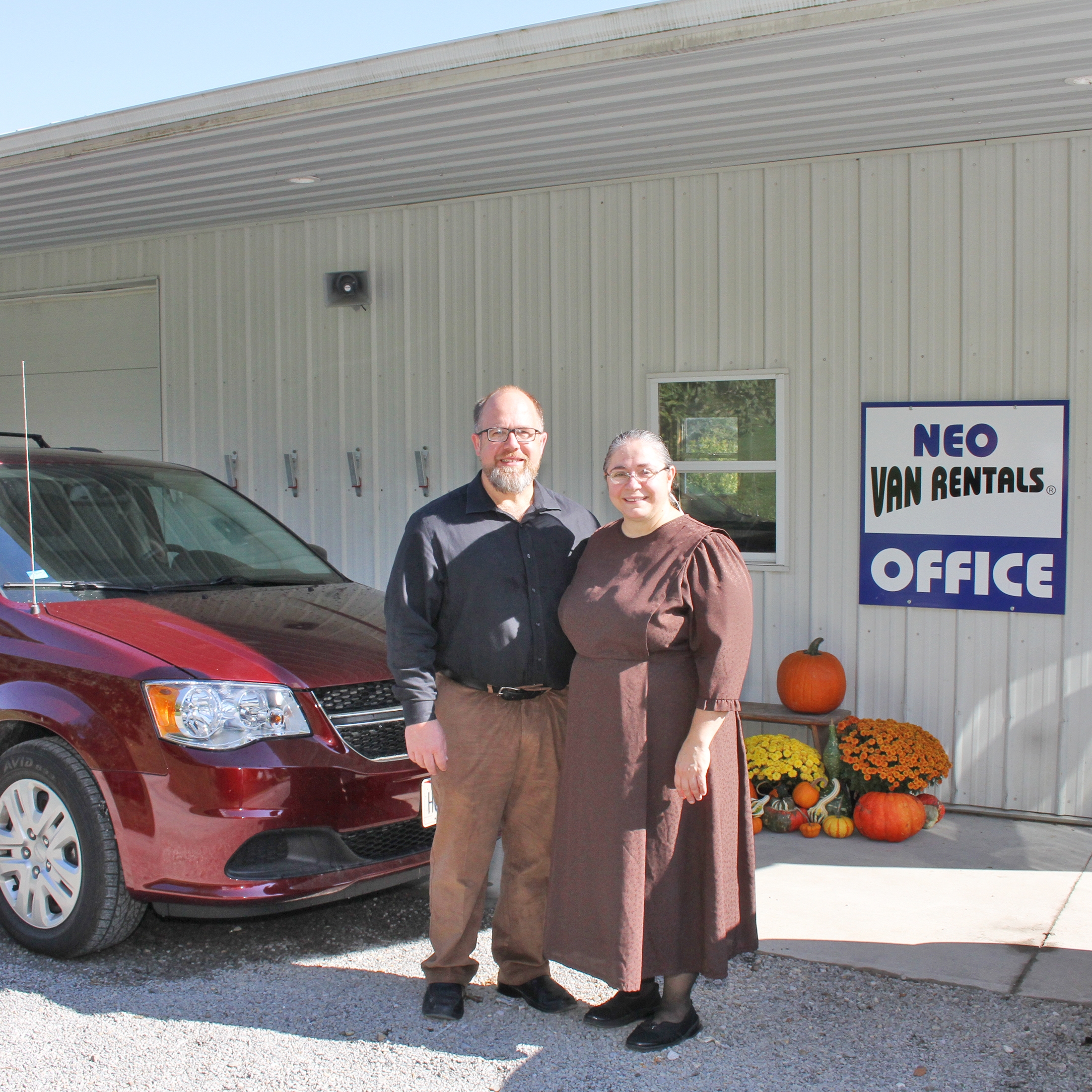 Can a neat-as-a-pin, nondescript white van really change lives? If you ask Andrew Schiffer, owner of NEO Van Rentals, the answer is a resounding yes. "We bring people together," said Schiffer. "There is a need in this community and all parts of Ohio for a van rental service that goes beyond simply providing transportation. Our customers count on us to help them effortlessly experience the things they want to experience as a group, whether that be a family, a group of friends, or a cluster of co-workers."
And he's got the success stories to prove it.
Schiffer recounts the story of how NEO Van Rentals answered the call for the Australian band Castlecomer. "They needed an easy way to get themselves and their equipment around to local music festivals. We were able to help them do exactly that — without the hassle — so now when they come to Ohio twice a year, we're the company they call," he said.
And when a family traveling from Colorado to Cleveland with two special needs children wanted to spend six weeks touring the area together, NEO Van Rentals provided them with a safe, secure and accessible van rental that helped them to do exactly that. "They were thrilled," he said.
What makes NEO Van Rentals distinctively different from national chains that may have a van or two in a restricted size available, is that Schiffer's company specializes in renting vans and only vans, which means customers are guaranteed the van they need will be ready for them when they arrive. Sizes range from mini vans up to 15-passenger vans, with mobility options available, and extra vans are always kept at the ready.
"None of the vans in our fleet are older than three model years, and we detail every vehicle prior to renting it out so our customers always enjoy a fresh, clean ride," he said.
NEO Van Rentals is the go-to source for church groups and members of the plain community, but just as many people outside of those niches look to the company to make their special outings a huge success.
"We have guys who plan hunting trips rent from us because we have vans with a towing option, so they can haul all of their gear behind the van," Schiffer noted. "We cater to wedding parties, so guests can be shuttled to and from the reception with ease. Groups of friends interested in taking in the fall colors together like to book with us. And large families traveling to warmer climates in the winter love the convenience our van rentals provide."
Schiffer said the reason his five-year-old, locally owned and operated company has grown to be so wildly successful has as much to do with the VIP service he provides as it does the quality of the fleet he maintains.
"We conduct our business based on four solid principles," he noted. "We provide reliable, state-of-the-art, well-maintained vans that are ready when you arrive; a hassle-free rental experience; a family-centered experience where we work with you to meet your needs instead of making you adhere to stringent corporate guidelines; and we offer our services at very competitive rates, so you don't have to shop around to find the best deal."
Oh, and one more story for the road. Schiffer recalled the time a local university wanted to promote its recruiting efforts, so its representatives had a NEO Van Rentals van wrapped in school colors, then took it to various locations over the course of two months.
"No matter what the reason you and your group are coming together, we want the experience to be one you'll remember. We're honored to be a part of that by providing excellent service and an excellent product," Schiffer said.
And to make booking your NEO Van Rentals van even easier, online scheduling was launched in 2019.

NEO Van Rentals caters to individuals, families and businesses alike. Corporate leasing plans are available. To reserve a van for your next excursion, call Andrew Schiffer at 330-893-7368. The rental location is at 2328 Twp. Rd. 415, in Dundee. Visit the website at NEOVanRentals.com.