Located in Mt. Hope, Ohio, Homestead Furniture specializes in creating one-of-a-kind furniture pieces. Their stunning showroom is filled with custom furniture where you can browse to your heart's content while enjoying free coffee and cookies. In the warmer months, guests are encouraged to stroll through The Gardens at Homestead where gorgeous flowers, shrubs and trees (each species they build with grows in the arboretum) decorate a walking path and pond. Throughout the year, Homestead hosts food events and sales that the local community enjoys.
Furniture designed for you.
Your home is a reflection of yourself — but does your furniture match?
We know the frustration of searching for furniture that has style, function, and is the perfect color. That's why at Homestead, we help you design a 3D drawing of your furniture before you buy — so you can visualize how it will fit in your space. We help you choose from our library of more than 3,000 colors and finishes to find a perfect match for your room.
Amish-made furniture is easy to find, but at Homestead, we combine the craftsmanship of our Amish heritage with cutting-edge design — and the result is furniture that is uniquely yours.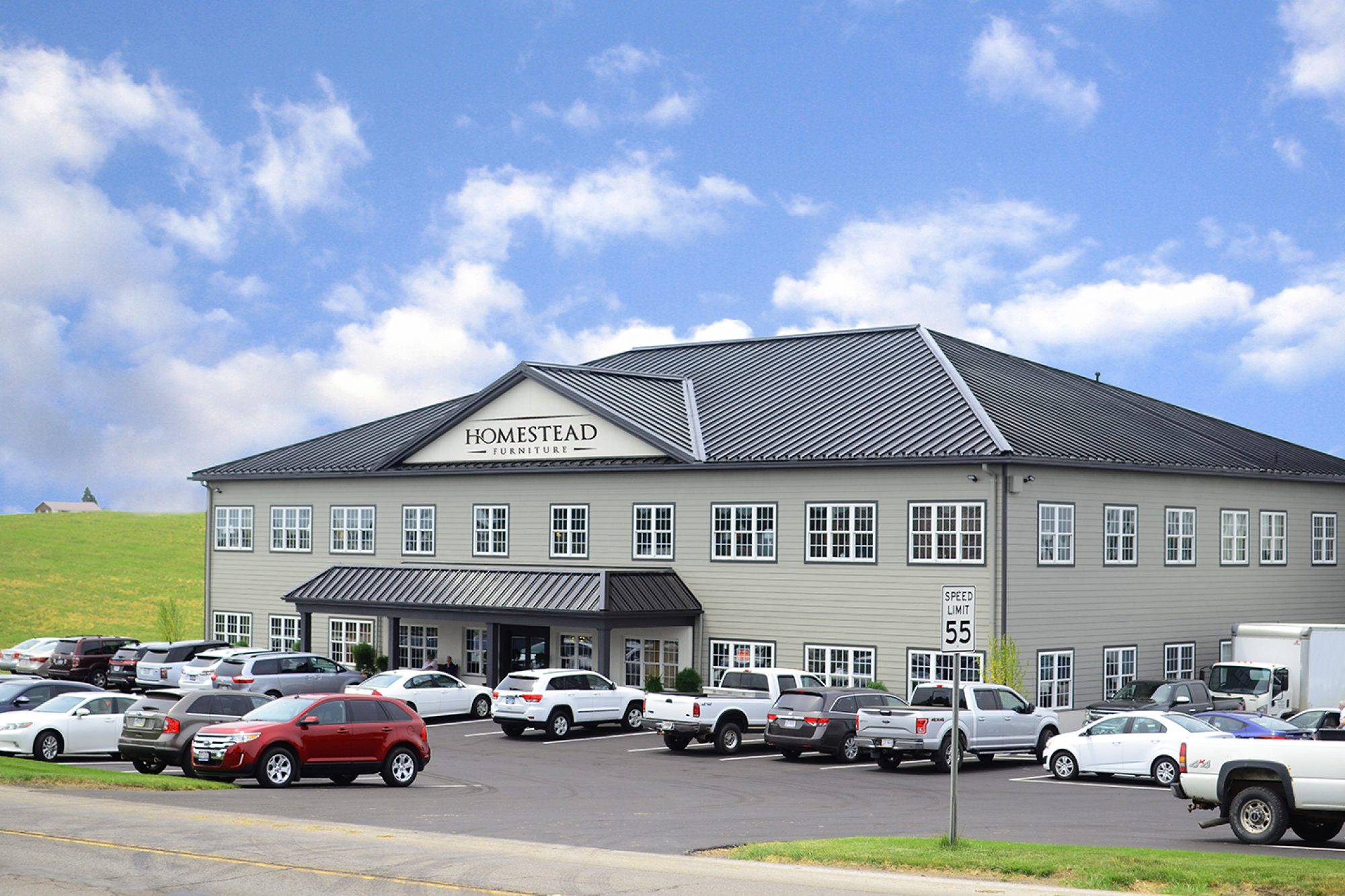 More Furniture in Amish Country



#}