Walking into Streb's General Store is like stepping back in time. From the sound of the screen door closing behind you to the warm and friendly greeting you will receive, Streb's strives to bring back the feel of an old-fashioned general store by offering quality products at fair prices and service with a smile.
A visit to Streb's General Store begins with a stroll across the large, covered front porch where visitors can browse through the many treasures on display – both new and old. Owner Shelley Streb invites you to peek inside those old screen doors leading into the store and explore all that Streb's General Store has to offer. Greeted with a smile and a warm welcome the moment you walk in the door, you will feel right at home browsing through the wide variety of offerings located throughout the store's main floor and two loft areas.
Ranging from old-fashioned candy, specialty foods, and old-fashioned home goods, to vintage and farmhouse décor and antiques, there is something for everyone to enjoy.
With an ever-changing inventory and new products added throughout the seasons, be sure to visit often and don't forget to visit their website for your online shopping pleasure.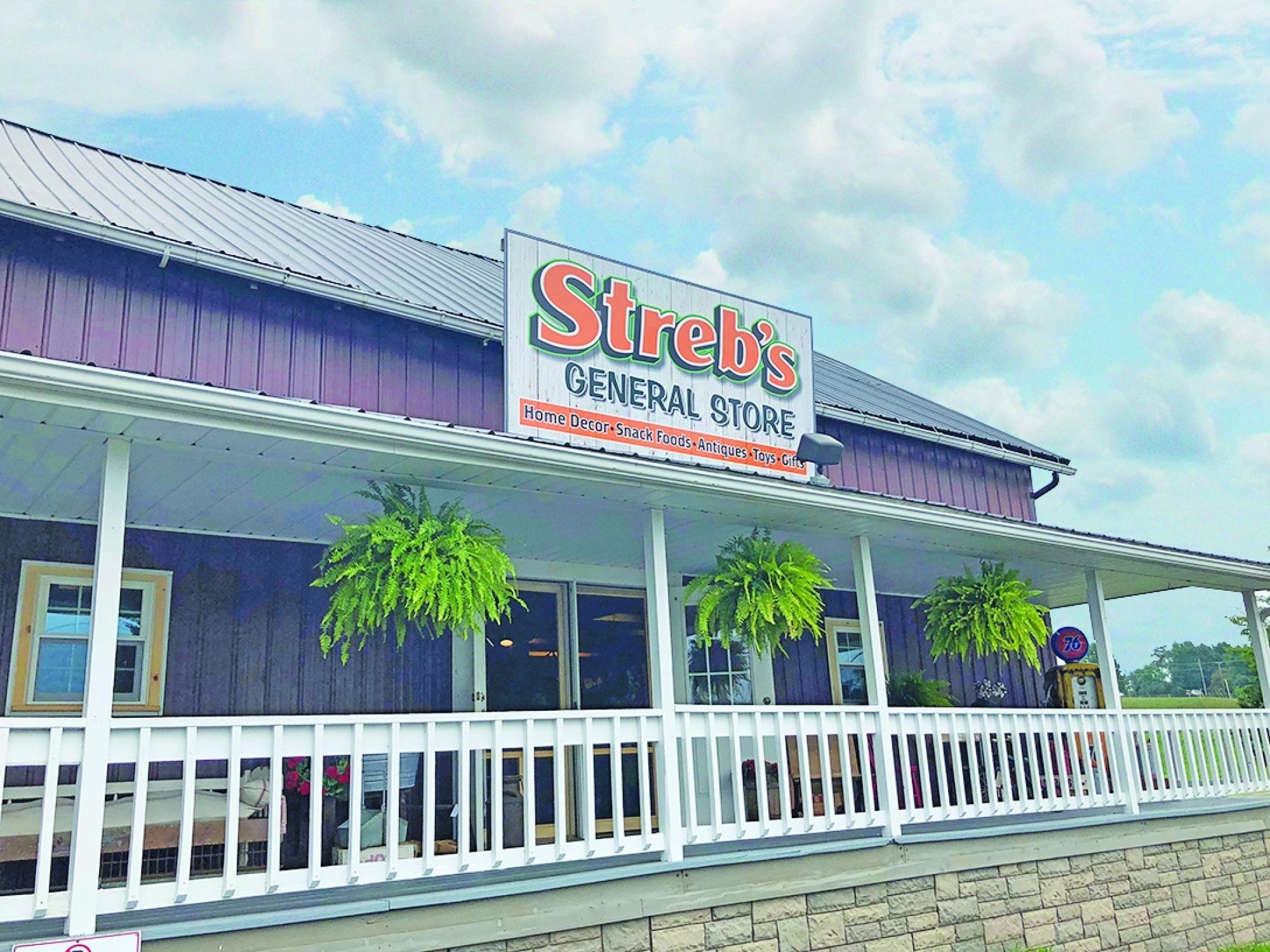 More Shopping in Amish Country



#}