Barkman Products provides the furniture maker with standard and custom doors, in a wide variety of styles, dimensions and wood species and ship nationwide.
This Ohio based Amish business strives to be a premier resource for custom and standard doors for furniture makers. Full custom design is available, in the dimension and wood specie desired. These are American made, with two week lead times, unsurpassed service to furniture makers, and includes cabinet doors, miter mold doors, drawer fronts, end panels, bar panels and bed panels.
Please call for a catalog and price list, or fax your request to 330-893-2522.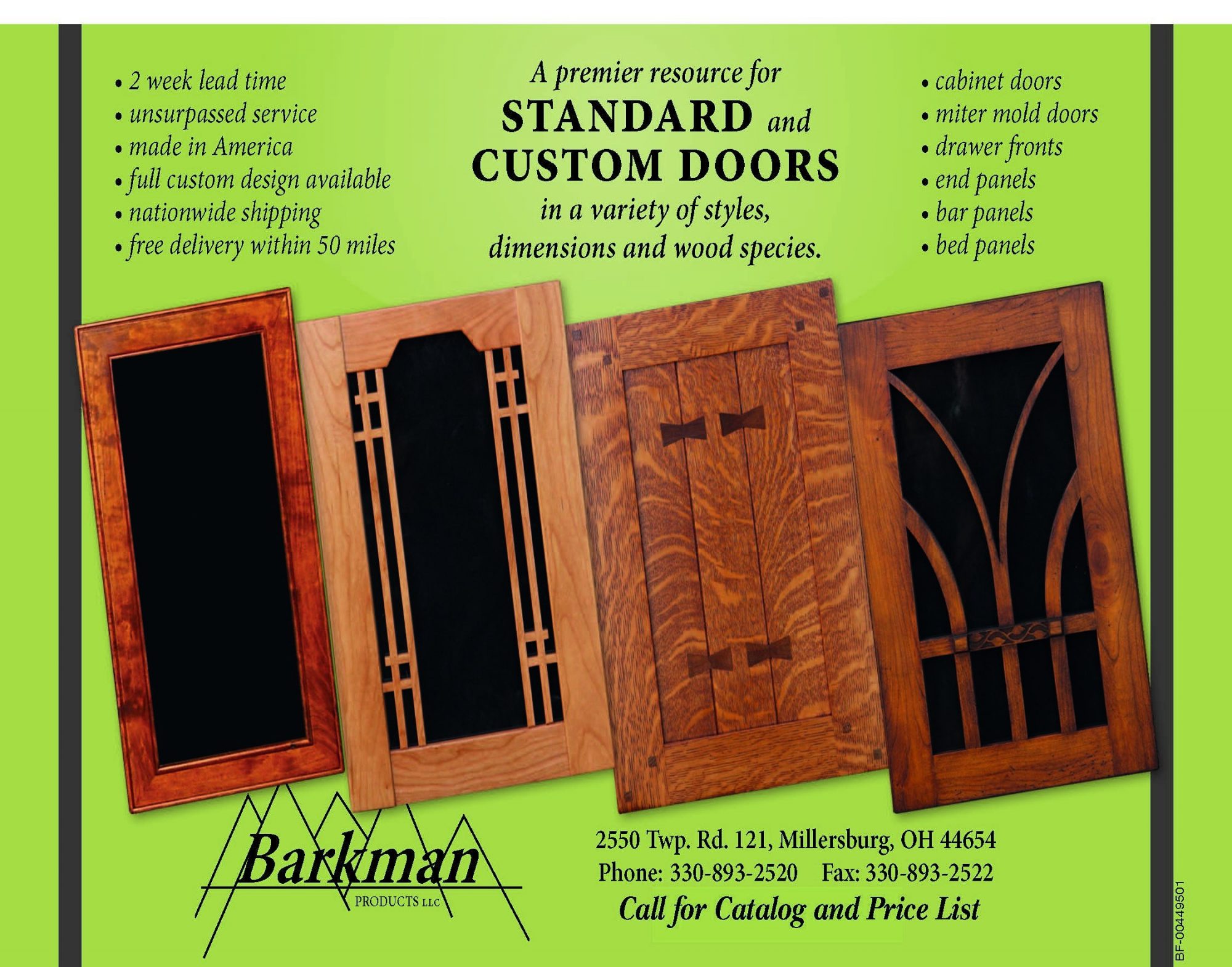 #}