A colorful connection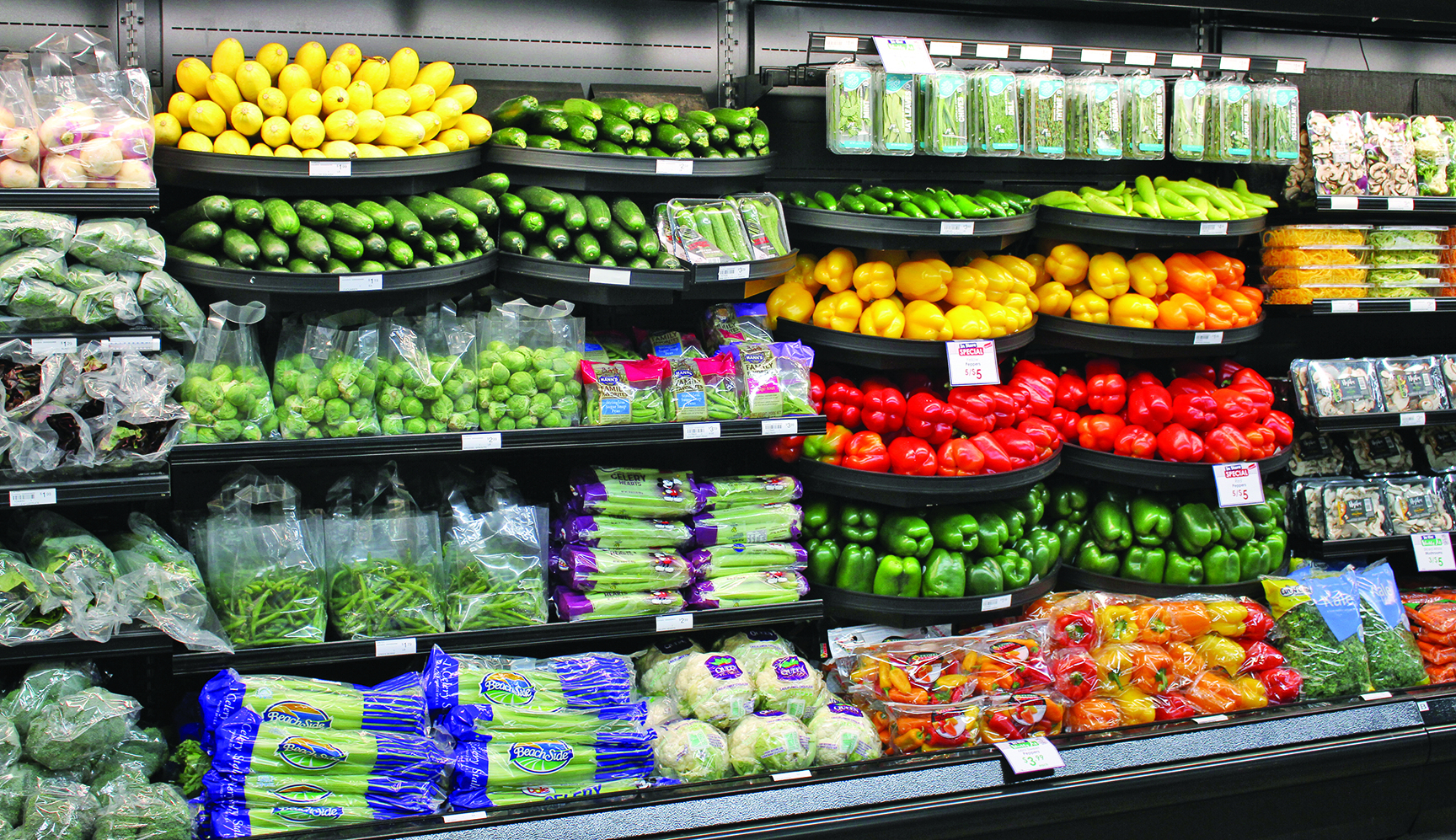 Randy L. McKee photo
Walnut Creek Cheese has developed a reputation for honesty and integrity. Their commitment to their customers has allowed the store to become a destination for visitors as well as a regular stop for locals who might need to pick up a few groceries on the way home from work.
Scratch-made cinnamon rolls from Walnut Creek Bakery are one of life's finer pleasures. The same can be said about the fry pies, a store favorite.
In the Cannery, choose from 75 locally made jams, jellies and spreads like apricot jam, Concord grape jelly or apple butter barbecue sauce.
"Behind the deli counter you'll find a variety of fresh meats sliced while you wait and more than 50 cheeses including favorites like Smoked Cheddar and Colby along with several varieties of Swiss," said store manager, Dennis Schlabach.
If you need just a little or a lot, the bulk food section has everything from buckwheat pancake mix to pink Himalayan salt and an entire aisle devoted to baking ingredients.
If you can't find it in the Butter Churn kitchenwares section, it doesn't exist. You'll find blenders and mixers, pots and pans, placemats and linens and a 120-foot wall of gadgets for cooks of every skill level.
"Some of our most popular items right now include Wustoff and Rada knives, fruit and vegetable savers and corn cutters," said kitchenwares manager, Peg Beechy. "Meanwhile, canning supplies, pie making supplies, cookie scoops and cookie cutters are items that have always been great sellers. Baking is always in style."
It's back to basics at the fresh meats counter at Walnut Creek Cheese. They offer local beef and chicken at both store locations. Every week Walnut Creek Cheese buys cattle at the local livestock auction in Mt. Hope. The local beef purchased at the livestock auction is processed by Stan's Meats, just outside Berlin. The chicken comes from Gerber's Poultry, which is a local company in Amish Country known for their quality. All chickens are raised on family farms in the surrounding area.
As the home of Uncle Mike's Beef Jerky, Walnut Creek Cheese offers free jerky samples every day.
The produce section of the store is stocked with the freshest fruits and vegetables. "Our customers love our new produce department," Schlabach said. "During the growing season, produce is sourced from the farmers' auction in nearby Mt. Hope."
Enjoy brunch, lunch or coffee and dessert upstairs at the Mudd Valley Café and Creamery. The menu is unique to Walnut Creek Cheese and includes specialty sandwiches, single or double burgers you can top yourself at the topping cart and exclusive Stacks.
Save room for a gourmet milkshake or a scoop of smooth and creamy Mudd Valley Custard made in house.
Walnut Creek Cheese is more than cheese and it's certainly more than a grocery store.
"We offer a unique shopping experience," Schlabach said. "We offer friendly customer service and you can feel that in the atmosphere when you walk in our stores. It's a win, win for everyone…fresh products plus low prices equal high product turnover and that is why people come back to Walnut Creek Cheese."

Walnut Creek Cheese is located at 2641 SR 39, in Walnut Creek, 330-852-2888. Visit WalnutCreekCheese.com for hours and more information. Find the store on Facebook under the same name. A second location is at 4727 US 62 in Berlin, 330-893-3273.