A growing legacy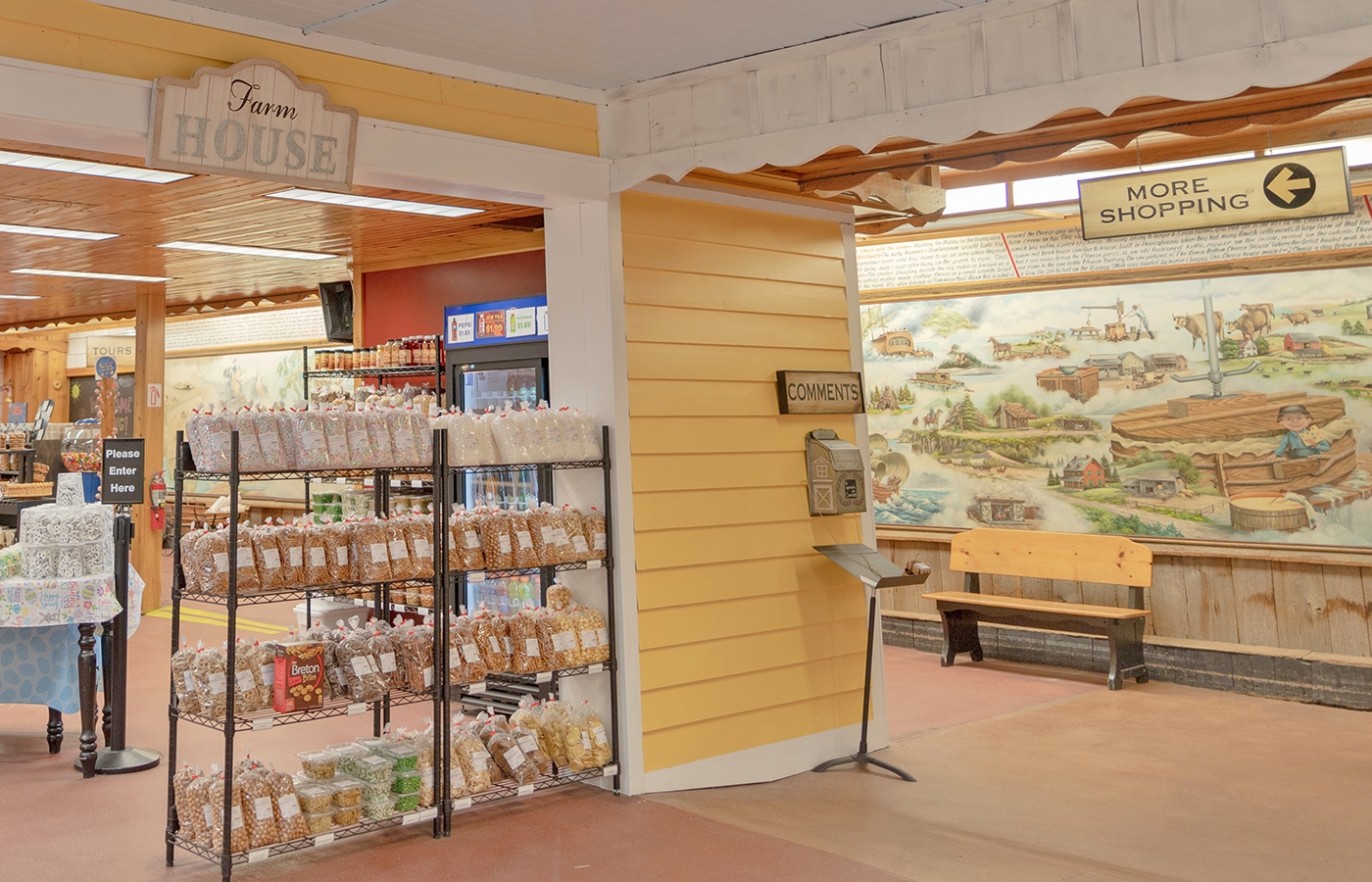 Submitted
With the popularity of Bunker Hill Cheese bringing tourists to the area in droves, taking the show on the road was a natural growth move.
What's in a name? Well, if you're one of the most popular cheese-making shops in Amish Country intent on expanding across the nation, plenty.
"Last year we rebranded ourselves and changed the name on our products from Heini's Cheese to that of our parent company, Bunker Hill Cheese," said Gabriel O'Brien, marketing director for Bunker Hill Cheese. "Heini's Cheese Chalet is still the name of our store, but Bunker Hill has been producing our cheese since 1935, so we thought rebranding our line of cheeses to reflect our heritage made perfect sense."
With the popularity of Bunker Hill Cheese bringing tourists to the area in droves — people whose sole intent is to make a stop at the wildly popular Heini's — taking the show on the road, so to speak, was a natural growth move. Now, in addition to the more than 30 different cheese varieties made onsite and sold at Heini's, you also can find Bunker Hill Cheese in select stores as far away as California. "Our company continues to find a growing audience for our products, and continues to expand nationally into new retailers," O'Brien said with a smile.
But catering to the customer has always been the focus of owners and sisters Lisa Troyer and LeeAnne Dauwalder-Heath, which is why the duo enlisted the help of their team to begin the ambitious undertaking of revamping the Heini's experience. Phase one included fresh paint throughout, custom signage and a change to the traffic flow. "It's easier to navigate," O'Brien said.
The overhaul includes a new feel throughout, with a farm theme taking center stage. "Our tasting room is being outfitted to mimic a barn, and our gift shop, where you'll find jams, jellies, spices, hats and T-shirts, is designed to look like a farmhouse, complete with yellow-clad siding," he said.
And while enhancing the guest experience has brought about a number of cosmetic changes, the cheese is still produced by hand, right onsite, with milk sourced from local farmers. You can sample all of the varieties in the sampling room and even catch a glimpse of production if you time your visit just right.
O'Brien said the perennial visitor faves include the Lacey Baby Swiss, which is what the company is best known for, and the Yogurt Cultured Cheese, which is lactose-free and made with yogurt cultures. Last year Bunker Hill introduced its now wildly popular Cheese Crisps, and O'Brien said the Swiss Crisps are a clear winner. "People who want a little crunch without the carbs are loving our Cheese Crisps," he said.
If you leave the store carrying a few varieties and find yourself longing for a taste of authentic Amish Country cheese once you're home, you can always stock back up with a click of your mouse, as all cheese varieties are available online.

Visit Heini's Cheese Chalet at 6005 County Road 77 in Berlin (Millersburg). Hours are Monday through Saturday from 8 a.m. to 6 p.m. The phone number is 330-893-2131, and the web address is Heinis.com.