A Season of Gratefulness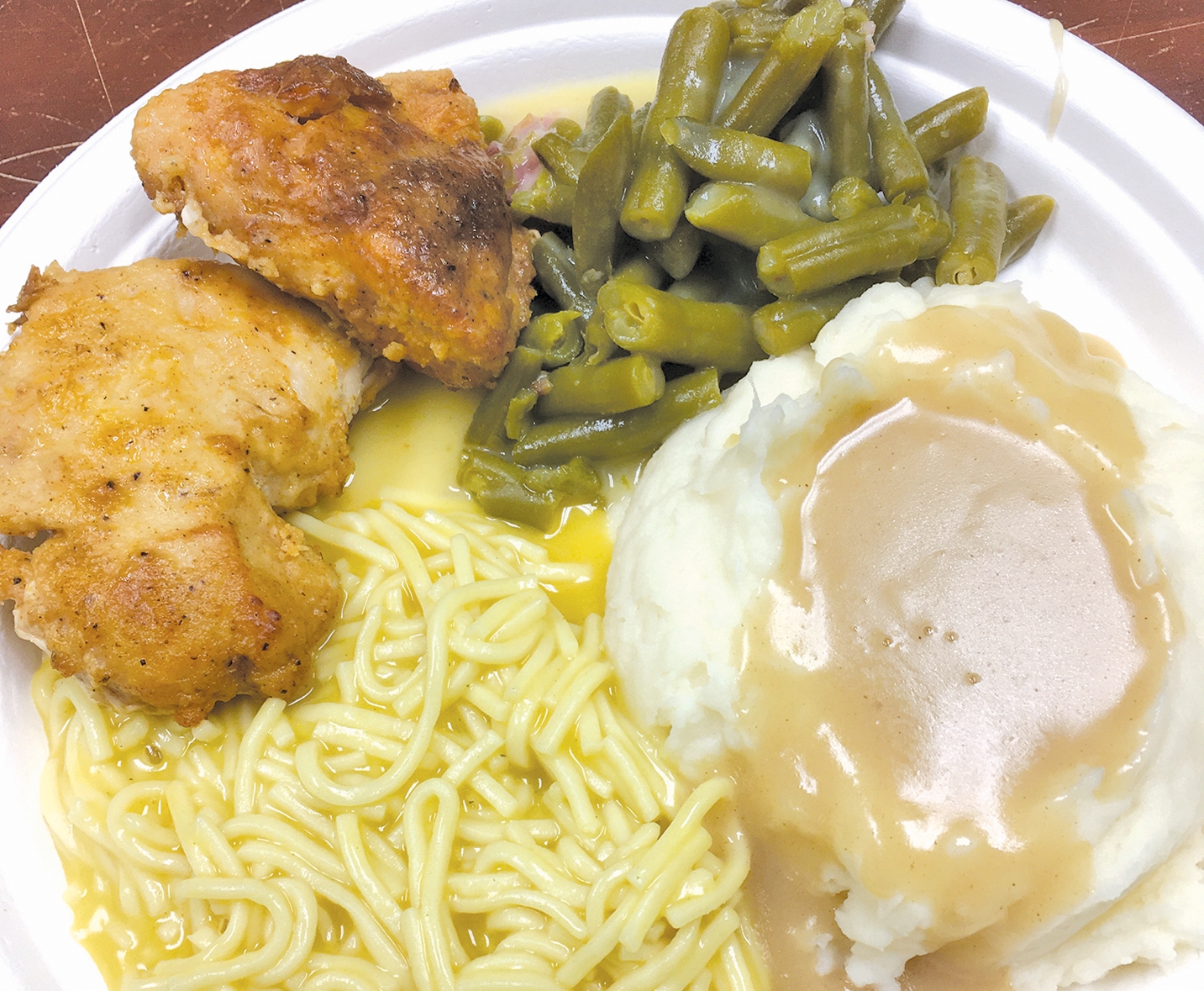 Amish Country Pickers will be serving up local favorites like noodles over mashed potatoes.
As signs of fall begin dotting the landscape and store windows in Ohio's Amish Country, the Holmes County Flea Market is expressing gratefulness for their spring and summer season.
Knocking on wood, general manager, Penny Miller chuckled as she tapped her desk twice and stated "Despite the pandemic, we have been blessed with a phenomenal season so far." While some events, such as Forge at the Flea, have had to be postponed due to COVID-19, visitors have not been deterred and the popular Amish Country destination has seen better than average attendance from regular customers and newcomers alike. "In general, our guests have been extremely positive and upbeat despite a year of so much unknown" said Miller. "We have seen many of our regular customers come through and have meet many folks who have never been here before. It has been very encouraging."
With the pandemic, there have been challenges but the dedicated staff at the Holmes County Flea Market are confident that the challenges have been met with the proper response and planning. Originally scheduled to take place on select Saturdays during the 2020 season, the Forge at the Flea events have been tentatively postponed until Summer 2021 giving visitors something to look forward to next season.
Featuring local and traveling blacksmiths, the Forge at the Flea events will host knife makers demonstrating skills and talents of a lost art. Miller said "These events will give our male visitors something to look forward to as the ladies shop and the events are sure to be interesting for audiences of all age groups."
Starting with the fall season, the flea market welcomes the return of Auntie Anne's pretzels after a brief hiatus and will be welcoming newcomer D's Tees to the mix of market vendors. Bringing with them over 25 years of experience and featuring shirt designs from bling shirts to hot pressed tees, Miller stated, "owner Dan Druieux and his wife Trisha are bringing to the market a one stop shop, featuring designs from babies to grandmas. Their designs feature something for everyone and shoppers will be able to pick out a design and have it created while they browse the market."
Also new to the market for fall will be the Amish Country Pickers Café. Owned and operated by Abe and Elizabeth Miller, owners of the Amish Country Pickers Antique Mall, located inside the flea market; the café will be serving up traditional Amish fare, as well as, local favorites like noodles over mashed potatoes. Featuring items that include breakfast sandwiches, mashed potatoes and gravy, chicken, and burgers and fries to name just a few; the café promises to offer something for everyone's taste buds. With a daily special and rotating menu Miller shared, "you never know what the special will be but you know it will be good and filling, as they have huge portions. For those looking to take their meals to go, the café will offer carryout meals as well."
Excited to see what fall will bring, Miller warmly welcomes visitors to the Holmes County Flea Market and once again expressed gratefulness for the season they have experienced so far. "We are very blessed here at the Holmes County Flea Market, very blessed indeed."

Holmes County Flea Market is located at 4550 SR 39 in Berlin, one-half mile east of Berlin. The market closes on Dec. 19 for the winter. Hours of operation for the Holmes County Flea Market – 9am to 5pm Thursday-Saturday, 8am-5pm Wednesday – Saturday during September and October. Note: Amish Country Pickers Mall open Monday – Saturday 9am to 5pm The phone number is 330-893-0900, and the web address is HolmesFleaMarket.com.