A Self-Sufficent Life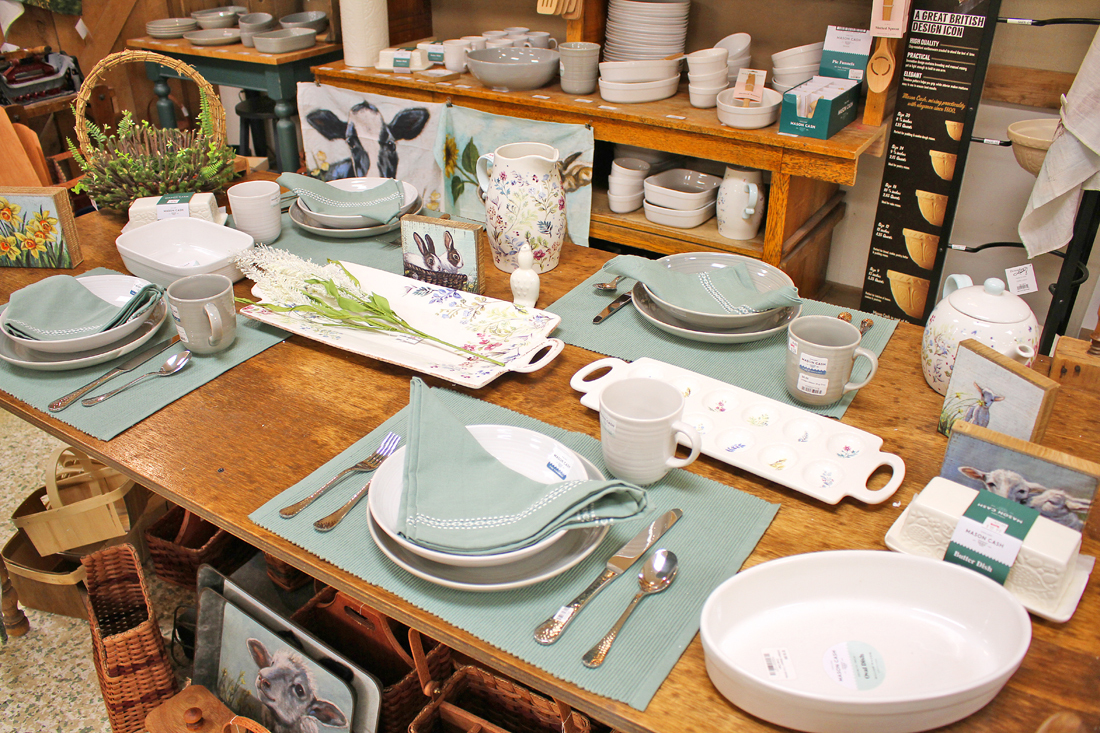 Randy L. McKee
"It's magic," said Glenda Lehman Ervin's young daughter, who was then 3 or 4 years old. A taste of the child's first home-grown carrot, just pulled from the soil, induced her enthusiasm. "There was dirt and we turned it into food," said the toddler.

Ervin, director of marketing for Lehman's, the iconic mercantile located in Kidron, still cherishes the memory of that simple family activity.

Lehman's is known all around the county as the go-to place for all the sup-plies one needs for independent, self-sufficient living. But you needn't be preparing for a disaster or a pandemic to discover unique and practical items that emphasize a simpler lifestyle, Ervin said.

"We cater to the serious and the curious," she said.

The serious are the homesteaders, preppers and survivalists who have relied on Lehman's for wood stoves, lanterns and other nonelectric items since Ervin's father, Jay Lehman, opened the store in 1955. The curious are those who are developing an interest in life's simpler pleasures, like gardening, cooking, making homemade gifts they have from scratch," Ervin said. "But people are becoming increasingly interested in calming activities that they can do with their hands, like cooking, baking and even soap making. Those are things that we remember doing with our parents and grandparents. It keeps traditions alive and preserves the past for future generations. We carry all the supplies you need for those types of activities."

For the "serious" customers, Lehman's offers everything necessary to live without electricity for heat, food, light and water, Ervin said.

"We actually still have some of the same products that we carried way back in 1955, except they are brand new," she said.

Those products include canning jars and lids, meat grinders, push mowers, "people powered" hand tools and kitchen tools like potato mashers, egg beaters, apple peelers and noodle makers.
"Think about what would have been in Grandpa's tool shed or Grandma's gardening shed back in the 1950s," Ervin said.
Lehman's, she emphasized, promotes living prepared, not scared.

"Being prepared means being able to handle the power going out for five days in the middle of winter when you have a baby or Grandma living at your house," she said. "It may not be quite as bad if you have an oil lamp, a wood heating stove and a pantry full of food."

Those vital items are what Jay Lehman used to call "the cake" part of his store.

"That's the solid core of the business that we were founded on," Ervin said. "The icing on the cake are the other things that can be a part of living a simpler life. That includes our pretty dishes and tablecloths, coffee mugs with inspirational sayings or the apparel, purses and fashion accessories that many of our visiting tourists might gravitate toward."

Lehman's, Ervin said, is more of an experience than a store.

"We encourage people to take at least two hours and go to the store twice," she said. "The first time, you might focus up at the museum quality antiques. The second time, at eye level, you might peruse the thousands of products we have avail-able, including lots of items that are locally made and handcrafted. We have home and holiday decor from ornaments to cute little gnomes to aprons, dish clothes and tablecloths."

And, she added, with Ohio being in the breadbasket of the nation, Lehman's features an ample assortment of locally made products, such as noodles, potato chips, honey, maple syrup, peanut butter, jams and jellies.

Amidst the compelling selection of merchandise, the Lehman's experience also includes entertainment and frequent demonstrations that include such skills as ax throwing and pottery making.

You can begin on your journey to a simpler life with a visit to Lehman's, lo-cated at 4779 Kidron Road in Kidron. You can learn more about the store — and read Lehman's educational blog — at Lehmans.com or by calling 800-438-5346.