A Special Place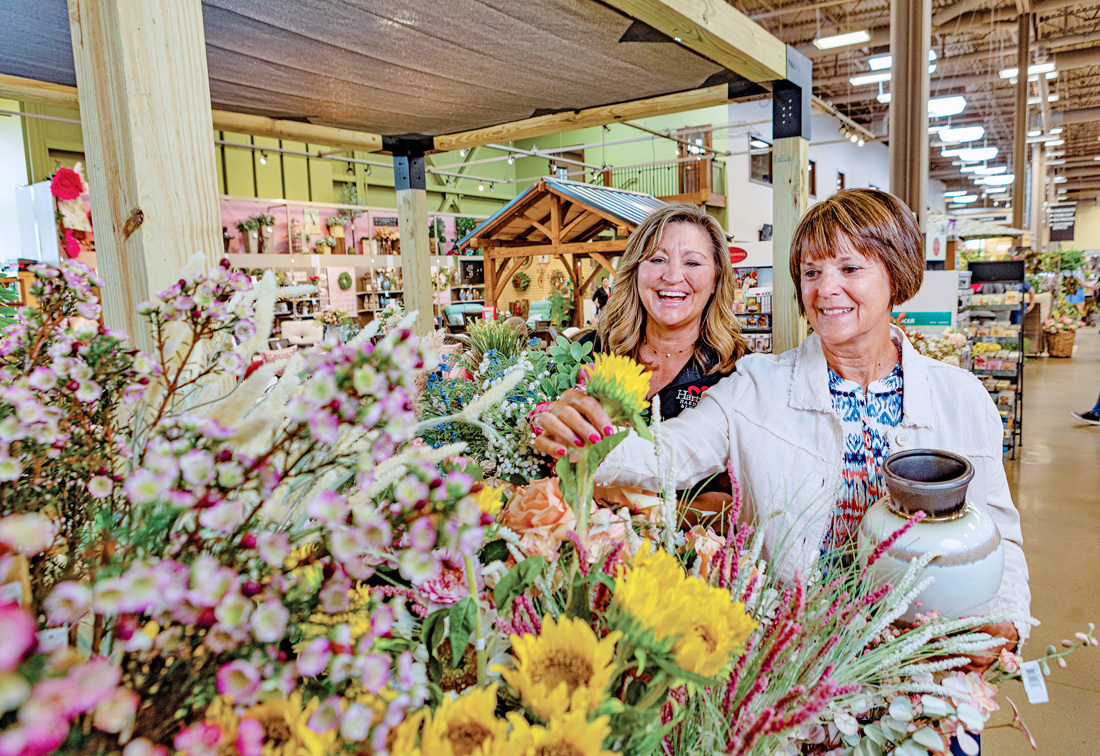 If there's one place that's an absolute must to visit when traveling in and around Amish Country, it's Hartville Hardware — and that goes for you, too, ladies. America's largest independent hard-ware store is so much more than bins of nails and racks of power tools. It's 305,000 square feet of home inspiration, décor, ideas and design, along with every kind of nail and power tool imaginable.

A mecca for DIYers, this place provides the supplies, inspiration and helpful staff members to get just about any job done. And for those travelling through the area, the unexpected array of items outside the home improvement genre — things like quality wood toys for the kids and local food items like soup mixes, jams, jellies and chocolates — make it a worthwhile stop for everyone in your group to enjoy.

A spectacular attraction within an attraction, the 1,830-square-foot Idea House located inside Hartville Hardware is amazing. In-house designers have created a real-world setting for products sold in the store, providing room after room of ample design inspiration.
The family-owned store, built in 2012 to replace the former store of less than half the size, is part of the Experience Hartville campus and is as widely recognized for hosting fabulous events as it is for its dazzling in-store array.
Hartville Hardware Tool Sale & EXPO event draws visitors from several surrounding states, hosts live demos from over 100 tool representatives and is the perfect way to save on the tools you need.

You're in for a spectacular treat when summer displays are replaced with one of Northeast Ohio's largest Christmas shop displays with over 8,000 square feet of floor space filled with everything Christmas. Christmas Tree Lane features trees of all different shapes and sizes, lit and unlit, decorated and plain. You'll feel more than inspired to take on the season of gift giving after browsing unique decorations, wraps and bows, and the endless ornament wall. As an added plus, the store offers free ornament personalization, so you can gift a memento of your visit here or create a keepsake all your own.

After browsing all there is to see, take time to gather around the table at the Hartville Kitchen Restaurant for homestyle cooking, family recipes handed down through the generations, and end with a sweet treat or visit the Hartville Bakery to select a pie to take home. There's lots more to see and do, from The Shops filled with jewelry, clothing, toys and more to a visit to the Hartville MarketPlace & Flea Market, all located on the Experience Hartville campus.

To learn more about Hartville Hardware and the other campus attractions, visit ExperienceHartville.com. The address is 1315 Edison St. NW in Hartville. Hours are Monday through Friday from 8 a.m. to 7 p.m., Saturday from 8 a.m. to 6 p.m. and closed Sunday. The phone number is 330-877-3631.