Amish Home & Garden Show/Sportsman Show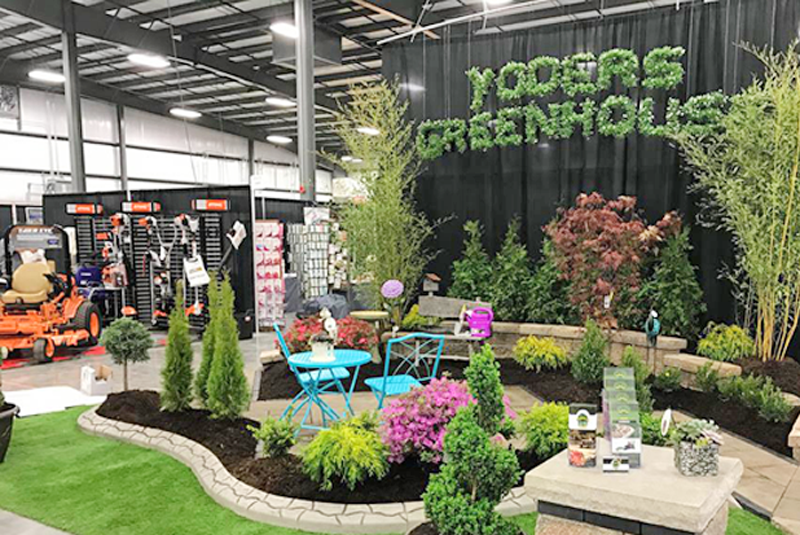 The unmatched quality of vendors is what makes the annual Amish Country Home & Garden Show and the Northeast Ohio Sportsman Show special, explained Jody Witzky, the shows' owner and producer. The shows draw tens of thousands of visitors annually to the charming small town of Mount Hope from all across Ohio and beyond, Witzky said.
"Many major towns have home and garden shows when spring is approaching, but what makes us unique is the quality of finest craftsmanship, furniture and kitchen cabinetry that this area has long been known for," Witzky said. "This show will feature the finest handcrafted furniture in the state with all styles, from rustic looks to modern décor."
Likewise, the Northeast Ohio Sportsman Show features an abundant variety of outfitters and elite vendors from all over the United States, Canada and even Africa.
"If people are looking to book a hunting or fishing trip, they have an excellent variety to choose from," Witzky said.
The 15th annual Northeast Ohio Sportsman Show will take place Thursday through Saturday, Jan. 19-21, 2023, while the 16th annual Amish Country Home & Garden Show will be held Thursday through Saturday, March 2-4, 2023. Both events will be held at the Mount Hope Event Center.
The Northeast Ohio Sportsman Show offers myriad seminars and talks by nationally and regionally known experts who will discuss deer, turkey and coyote hunting, crappie and walleye fishing, and a wide variety of other topics. The show also will have more than 200 booths featuring outfitters and other vendors. A planned expansion of 20,000 sq. ft. to the Mount Hope Event Center will allow for many more vendors to attend, Witzky said.
"Whether you are looking for a new bow, gun, boat, hunting blind or other hunting and fishing products, you'll find it at our show," Witzky said. "There are shows all across the country, and there are only certain shows that the big outfitters will go to. This is one of them."
The Amish Country Home & Garden Show features vendors for all types of home renovation products including flooring, kitchen cabinets, bath remodeling, siding, replacement windows, gutters and doors. The show is expected to have more than 200 vendor booths and typically draws more than 15,000 guests, Witzky said.
"Whatever project you are planning, indoors or out, you will find the solution at this show," Witzky said. "We will have some beautiful landscape booths set up, with some companies that will be selling plants and flowers. You'll find whatever you need to take care of your yard, from tractors and mowers to gardening equipment, and we'll have little sheds and gazebos set up."

You can find more information about the Northeast Ohio Sportsman Show and the Amish Country Home & Garden Show by visiting OhioSportsmanShow.com and HomeShowsRUs.com or by calling 740-397-7788. The Mt. Hope Event Center is located at 8076 State Route 241 in Mt. Hope, Ohio.