Carlisle Inn Walnut Creek upgrades for better guest experience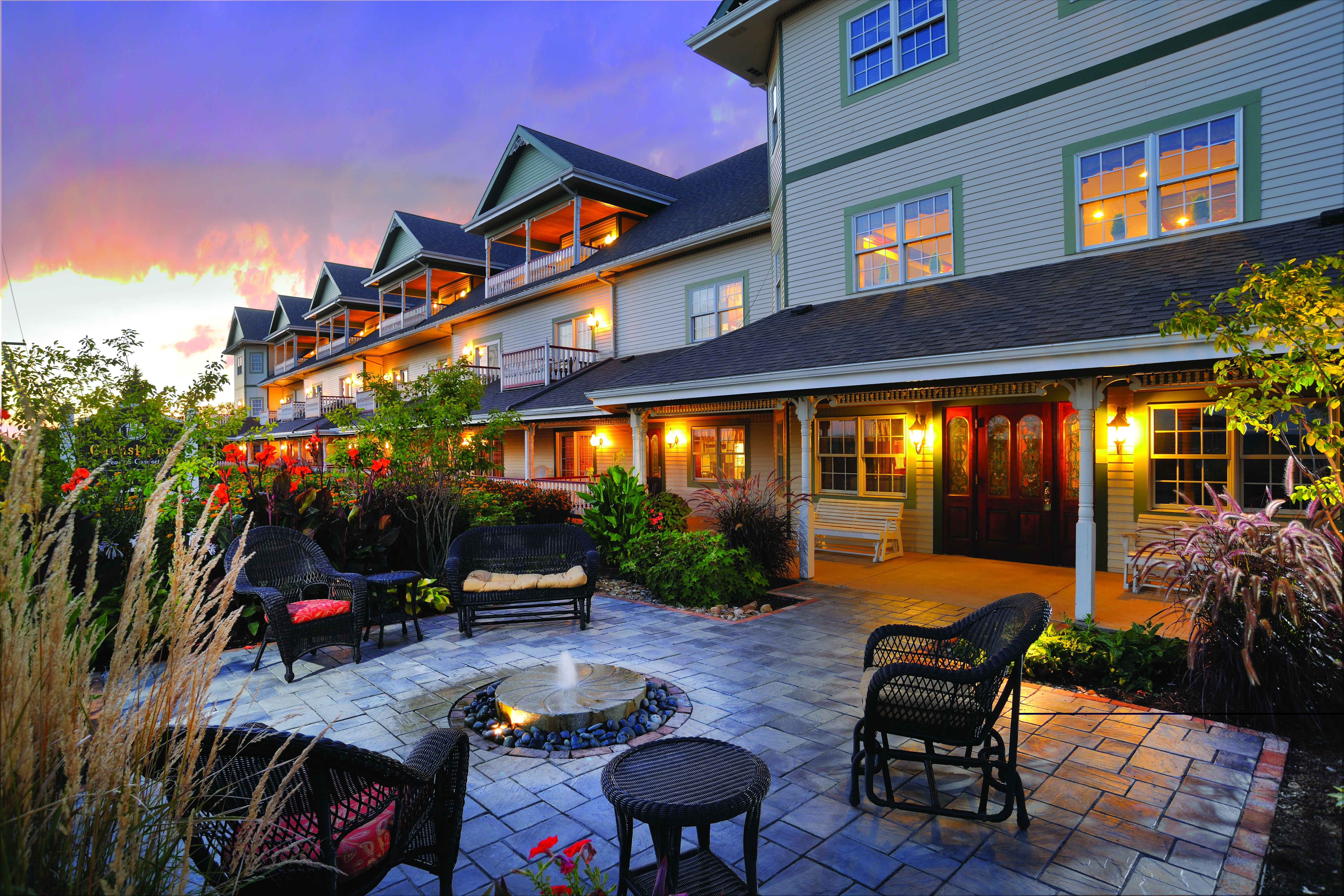 Submitted
Carlisle Inn Walnut Creek recently received an exciting revitalization. Everything that's been touched was done with guest comfort and enjoyment in mind.
Earlier this year, Dutchman Hospitality temporarily dimmed the lights on its beloved Carlisle Inn Walnut Creek to conduct an exciting revitalization. The unveiling is happening right now, and you're going to love everything about the new look and feel, said Vicki VanNatta, public relations specialist.
"The Dutchman experience is a signature part of any visit to Amish Country," she said. "Being at the Carlisle Inn changes people. They love coming here to unwind and get away from it all."
And with fresh, relaxing, new touches throughout, guests of the inn may never want to leave.
"We've changed our lobby area and refreshed paint and carpeting throughout," VanNatta said. "Balconies have been rebuilt and new, spa-like showers added to every room. Everything that's been touched was done with guest comfort and enjoyment in mind."
People travel from all parts of Ohio and beyond to immerse themselves in the gorgeous views, the attentive service and, now, the fabulous fresh look. The scent of fresh-baked cookies and popcorn filling the air, along with the free, deluxe continental breakfast, are the cherries on the sundae, whether you choose to lodge at the Carlisle Inn Walnut Creek or the Carlisle Inn Sugarcreek.
Within steps of each inn, you'll find the Dutch Valley Restaurant or Der Dutchman, both of which are owned and operated by the group. On the Sugarcreek campus, a bakery, gift shop, market with fresh deli meats and cheese, and the Ohio Star Theater round out the appeal.
The 514-seat Ohio Star Theater hosts everything from gospel and Christian musical groups to family-friendly comedians and Broadway-style productions. Here's a sample of what you can expect when you grab your ticket to the show:
Sandi Patty will delight audiences with her silky vocals on Friday, March 13 at 7 p.m. On Friday, March 20, also at 7 p.m., bring the family to enjoy an evening with Ballet Magnificat, which will perform "The Prodigal's Journey."
"A Simple Sanctuary" Tuesday, May 5 through Tuesday, Aug. 4
Making its return to the Ohio Star Theater, "A Simple Sanctuary" tells the story of Melissa James, who is living on the run. She finds desperate sanctuary and surprising friendship in Amish Country. Part suspense, part romance, this wildly popular show tells a compelling story of love tested and the cost of freedom.
"Every seat in our theater is a great one," VanNatta said. "People who come to our shows have nothing but positive reviews. The beauty of our productions is they're appropriate for anyone. Most people like to combine a stay at the Carlisle with dinner at Dutch Valley, followed by a show at the Ohio Star Theater."
To grab your seat at the show, you can buy your ticket online at OhioStarTheater.com, visit either of the Dutchman Hospitality inns or call 1-855-344-7547. The web address to locate all properties owned and operated by Dutchman Hospitality Group is DHGroup.com. Find the Ohio Star Theater on Facebook at Ohio Star Theater at Dutch Valley. The theater is located on the Sugarcreek campus. A sister property in Walnut Creek boasts an impressive array of amenities and includes overnight accommodations.