Cheese & Wine At Its Finest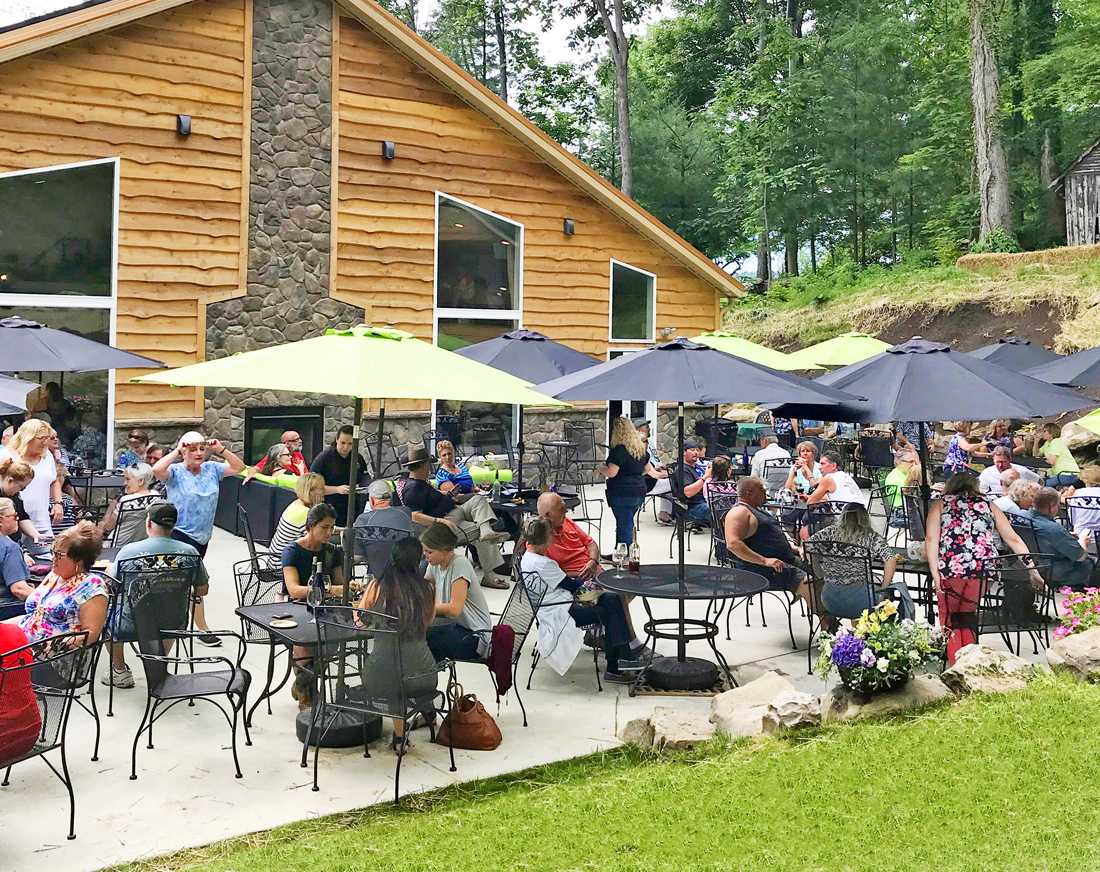 Paralleling its rich tradition of quality cheese making, the Schindler family, owners of Broad Run Cheese House in the Dover/Sugarcreek area, were proudly at the forefront of Ohioans' trending fascination with local wines.

"When we started making wine in 2002, there were about 90 wineries in Ohio," said Chad Schindler, co-owner and wine-maker at Broad Run. "There are now more than 300 wineries in the state, and Broad Run has transitioned to where wine is probably our biggest draw."

Broad Run's own Swiss Heritage brand includes an eclectic variety of around 20 different fruit and berry wines that encompass the full gamut, from dry to sweet selections.

"We've got something for anybody's pallet," Schindler said. "We're always listening to our guests to learn what other varieties we might develop."

This fall, Broad Run will tempt oenophiles by introducing its new Dutch Apple wine, featuring a subtle caramel flavor, Schindler said.

The addition of homemade wine at the 87-year-old establishment created the "perfect marriage of wine and cheese," Schindler said. "We realized that an exciting assortment of wines would be the ideal complement to our cheeses."
The popularity of its winery culminated in Broad Run's recent expansion, which included the addition of Han's Place, the on-site restaurant and tasting room named in honor of Schindler's father.

Han's Place offers a unique atmosphere featuring vaulted ceilings, carved doors and a fireplace inside, and ample seating outside on the patio and upper deck as well.

"Our remarkable atmosphere is one of the things that sets us apart from some other wineries," Schindler said. "Our venue adds a lot to our interesting wines and delicious food. The room gives guests an opportunity to view our wine-making process when we're in production."

The restaurant features a broad menu of sandwiches and seasonal salads to delight family members of all ages.

"Our guests rave about our burgers," Schindler said. "All of our sandwiches are served with steak fries."

A few pizza choices also are available, including a "dessert pizza" that features fig jam and Gorgonzola cheese topped with grilled onions, bacon crumbles and a drizzle of honey.

The homemade fried cheese sticks — which include mozzarella, Swiss, cheddar or hot pepper flavors — are another favorite, Schindler said. While adults enjoy wine — or beer — with their meals, kids are able to quench their thirst with cold peach tea or other soft drinks.

Broad Run also offers wines, cheeses, deli items and a unique assortment of gift items for visitors to take home.

"Our curtain and lace shop may have the largest selection in the area," Schindler said. "Curtains and lace create a distinctly Victorian-era look to a home that can also be supplemented with our lamps and other decorative pieces. In addition, we have some very unique clothing items for women along with a lot of unique jewelry."

Broad Run Cheese House is located at 6011 Old Route 39 NW in Dover. You can get more information by calling 330-343-4108 or by visiting BroadRunCheese.com.