Christmas Candlelightings in Historic Roscoe Village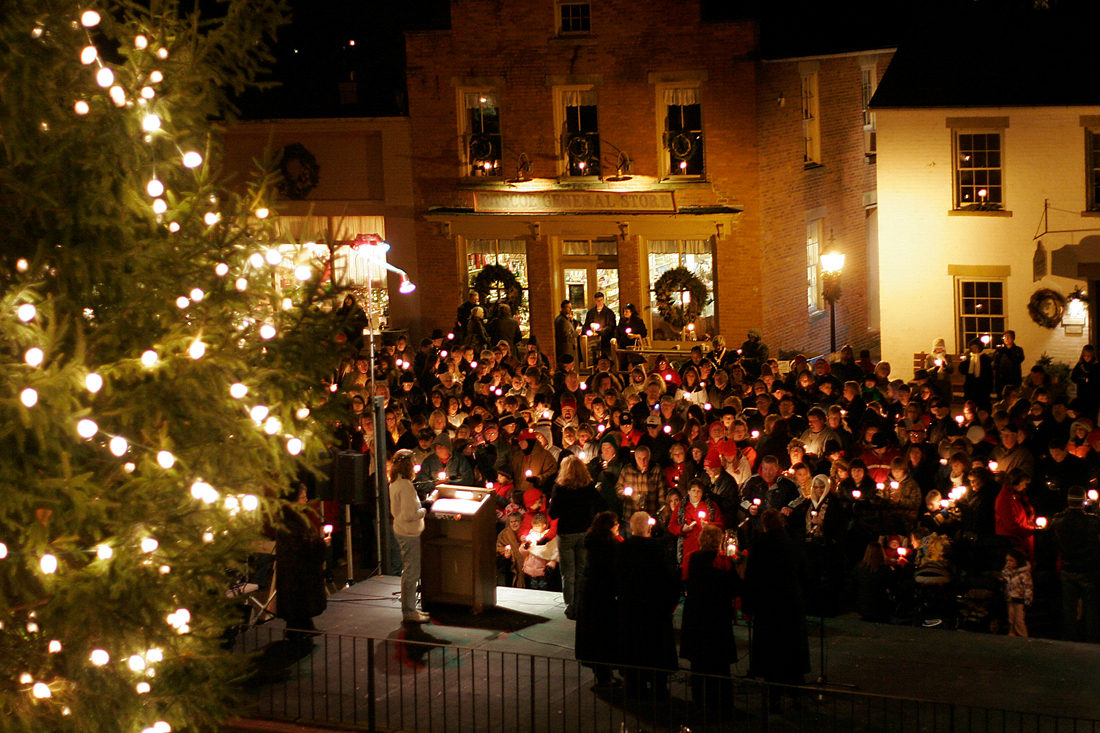 Randy L. McKee
Celebrate the season with a tradition like no other, with the Christmas Candlelighting at Historic Roscoe Village.

The 2021 Christmas Candlelighting Festival will take place on the first two Saturdays in December, the 4th and 11th. Village festivities will begin at 10:00 a.m. and last until at least 8:00 p.m.

Spend the day in Historic Roscoe Village enjoying a variety of family-friendly holiday activities including a visit with Santa, Christmas Carolers, Christmas crafts, roasted chest-nuts, holiday shopping, and A Roscoe Christmas tour.

The Christmas Candlelighting Ceremony begins at 6:00 p.m. ar the base of the 35 foot tree. Enjoy beautiful music, a special story, light your candle and sing Silent Night with 1,000 other guests. The experience is heartwarming and an annual holiday tradition for many.

For a complete listing of the schedule of events visit www.roscoevillage.com