Creating your vision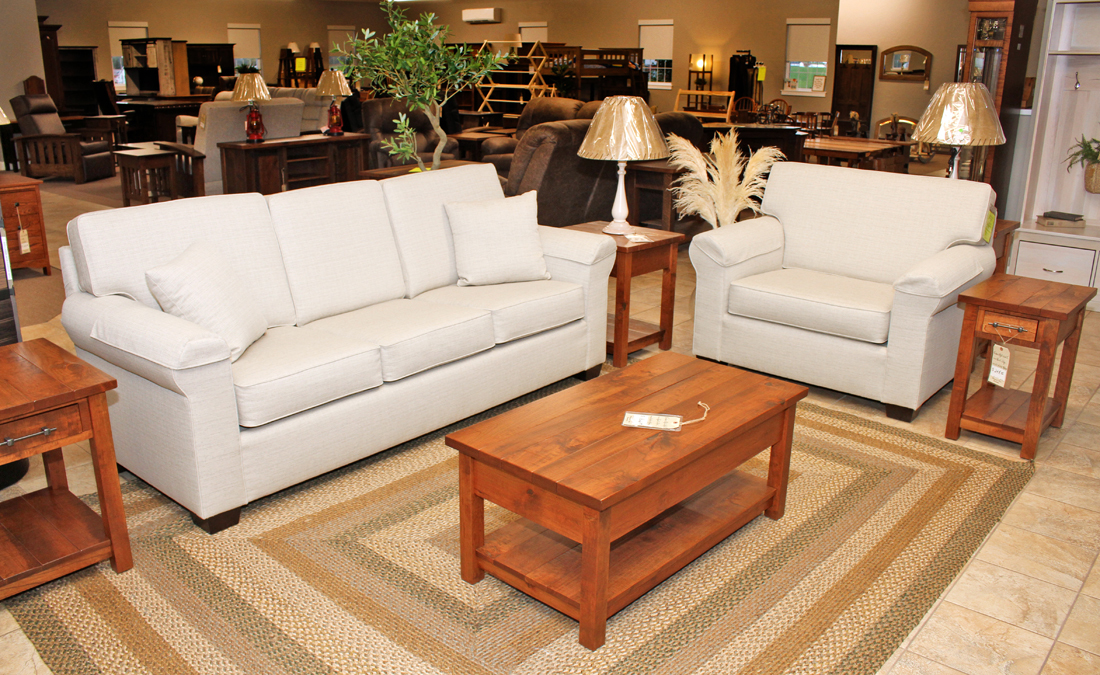 Randy L. McKee
When you think of Amish made furniture, you likely think of the finest quality hardwoods, superior craftsmanship and exceptional durability. You'll find all that and more as you browse through the selection offered at Pleasant View Furniture. Choose from a variety of in-stock items or work with the staff to create your own custom pieces, all made by hand and sure to last a lifetime.

"If you don't see exactly what you're looking for, we'll make it for you," owner Leroy Keim said. "Bring in a picture, a drawing or your imagination and together we'll create your vision. You choose the style, hardwood and finish, and we'll make it exactly to your specifications."

Pleasant View Furniture opened in 1991 when Paul and Mabel Miller cleaned up some space in their buggy shop, brought in a few bedroom and dining room sets and put out a sign to sell them.

"Paul and Mabel are my in-laws," Keim said. "As an Amish furniture maker himself, Paul knew the value and the practicality of handmade, solid wood furniture. We have people coming in who bought something 30 years ago that they are still using today. The imported and mass-produced products you find in the stores these days will not last like that. We sell heirloom quality furniture that, when taken care of, will not only last for your use but for generations to come."
As a family-owned business, Keim takes great pride in everything Pleasant View Furniture offers. From the knowledgeable sales staff, the solid hardwood and upholstered furnishings to a custom design process through to the finished product, Pleasant View Furniture is a quality shopping experience.

"Most upholstered furnishings today have pressed wood frames that you'll be lucky to last three to five years," Keim said. "Our frames will last for a lifetime of family living and maybe with an upholstery and fabric update, your children will have them in their homes someday."

Pleasant View Furniture is an investment in your home's future. Keim assures that as far as styles are concerned, the Amish are keeping up with the latest trends.

"Many people envision Amish made furniture as a traditional style, commonly oak wood with a medium stain," Keim said.

"That's not true anymore. You will find the same styles here that you see in the popular home furnishings stores with one major difference, and that's quality. Handmade Amish furniture is simply a better product for your money."

If you're in the market for furniture for your home, head to Pleasant View Furniture north of Berlin on Route 62. Keim recommends getting started now for custom items.

"We are asking for a six-month lead time on custom orders," Keim said. "And we are stocked up on inventory if you need something today."

Visit Pleasant View Furniture at 3599 US 62, north of Berlin, or call the store at 330-893-4322. Email questions to office@pleasant-viewfurniturellc.com.