Dutchman Hospitality: A destination for every season.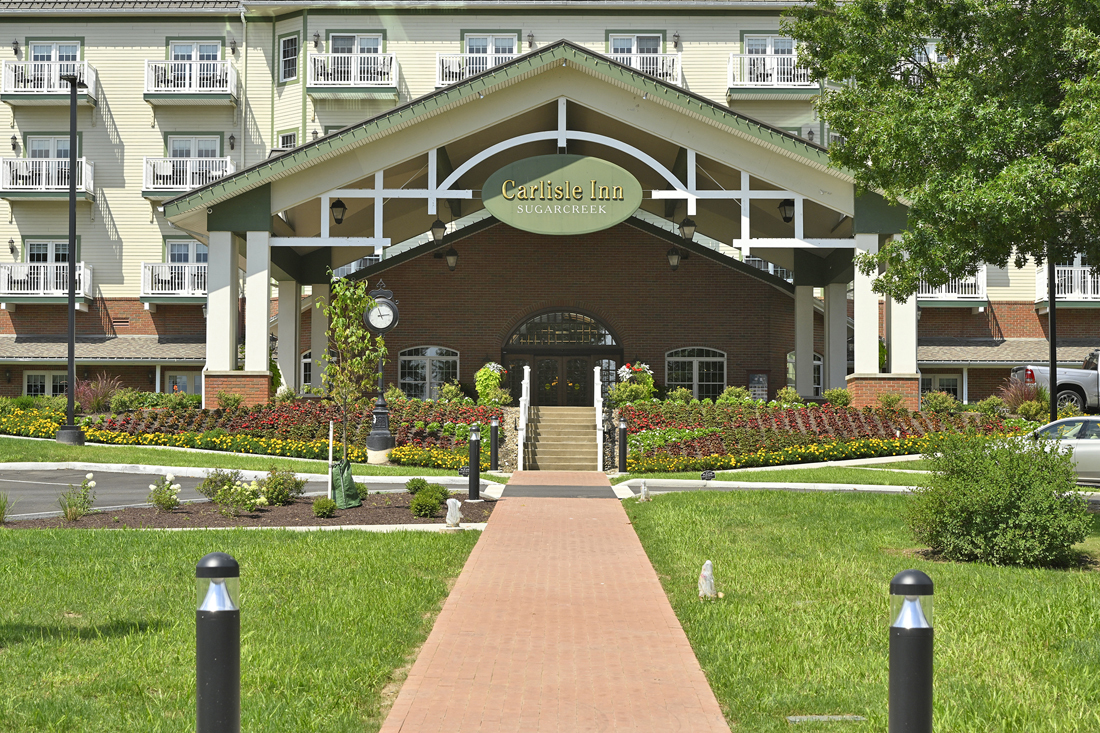 Visitors tend to leave Amish Country with a sense of delight and wonder, said Vicki VanNatta, public relations coordinator at Dutchman Hospitality Group.
"Guests often feel that it's a place where they would love to live," she said.
But if you can stay for just a day, a weekend or a week, Dutchman Hospitality Group wants to be sure you make the most of your Amish Country experience, VanNatta said.
The group offers a variety of authentic Amish restaurants, aromatic bakeries, quaint gift shops and comfortable lodging along with the popular Ohio Star Theater, which features wholesome family entertainment.
"We provide an experience that celebrates the traditional foods, simple comforts and rural charm of the Midwestern Amish and Mennonite communities," VanNatta said.
Your delicious experience may start in the dining room of a Der Dutchman or Dutch Valley restaurant, where you can enjoy a traditional home-style meal.
"People are amazed that we actually serve real mashed potatoes," VanNatta said. "We're still serving the same mouthwatering recipes — like pan-fried chicken, potato salad and homemade noodles — that have satisfied our diners for decades. We serve the foods that reflect the culture of the hardworking Amish and Mennonite communities. We are trying to make your experience as much as possible like a meal gathered around the table at home or at your grandmother's house."
If you're too full for dessert, you're invited to drop into the bakery to pick up something to enjoy later at home or in one of the two Carlisle Inns.
"Our inns are peaceful and comfortable — and convenient to everything you want to experience in Amish Country," VanNatta said. "Our décor, including our quilting, emphasizes the culture of the area. We want our guests to be able to relax and disconnect from their regular schedule and be able to spend time enjoying the countryside views, have some good food, do some shopping, go to the market or to see a good show at the Ohio Star Theater."
Productions at the theater include uplifting plays, musicals and concerts that reflect a variety of genres.
"We present shows that are inspirational and uplifting, which you can attend with your children or your 80-year-old mom, and you don't need to worry that she'll be offended," VanNatta said. "Many of the plays are about Amish people, and they bring to light the fact that despite their lifestyle, they really struggle with many of the same things that people outside their community struggle with."
Dutchman Hospitality gift shops are the ideal place to find unique souvenirs of your trip as well as presents for all occasions.
"We feature some of what we call heritage items, such as quilts and puzzles that are unique to Amish Country, but we also have a lot of items that enhance your home and make it feel cozy and beautiful," VanNatta said. "We carry items that reflect the importance of home life and the wonderful spirit of family and togetherness in your home."

You can learn more about how Dutchman Hospitality Group can complete your adventure in Amish Country by visiting DHGroup.com or by calling 877-893-2926.