Relaxation & Recreation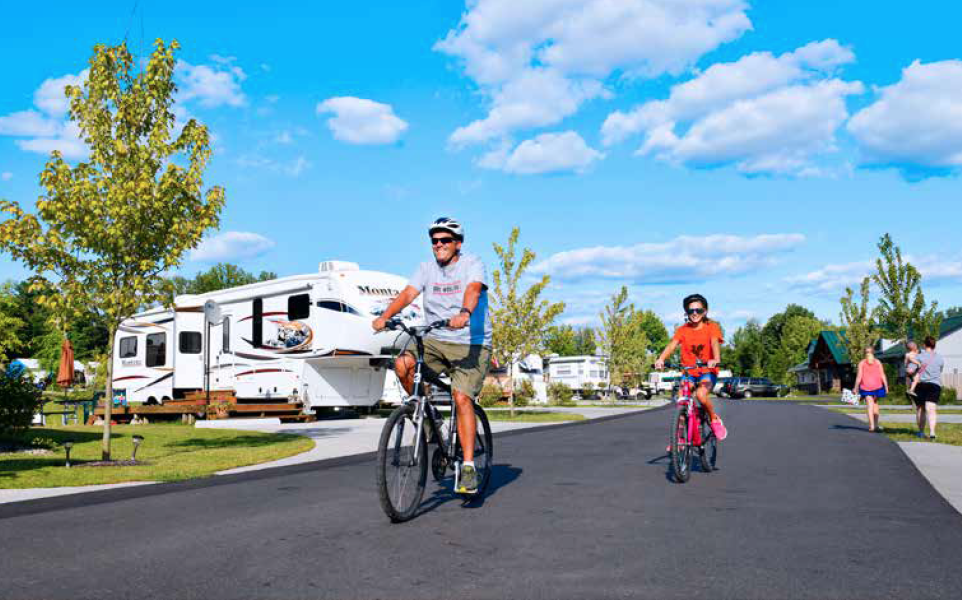 Containing eight picturesque lakes surrounded by parks, nature trails, campgrounds and cozy cabins, the Muskingum Watershed is Ohio's largest geographical destination for families to share the thrill of the great outdoors, said Adria Bergeron, marketing and public affairs administrator for the Muskingum Watershed Conservation District.

"From boating and swimming, to hiking, to hunting and fishing, the conservancy district is a safe and fascinating venue for family fun," Bergeron said. "Our rangers patrol the properties to make sure everybody is safe, and our five largest parks have naturalists who present compelling programs to interest guests of all ages. It's a wonderful way to get the kids out to explore and engage with nature."

MWCD has invested $135 million over the past six years to improve and update its facilities to accommodate the demands of today's campers, Bergeron said.

"All of our campsites offer full hookups with 50 amp power service and concrete pads, and all of our restroom and shower facilities have been modernized," she said.

Campgrounds are available on five of the watershed's eight lakes.

"Our 'lake parks' have sizable campgrounds that have all kinds of activities and events going on," Bergeron said. "Our marinas are ideal spots to put your boat on the water, relax and enjoy some of Ohio's best fishing. If you don't have your own boat, rentals are available. We have every-thing from canoes and kayaks to pontoons at each location."

In all, MWCD offers more than 2,500 camp sites. For families who prefer to experience nature with the conveniences of the indoors, the conservancy district has plenty of cabins available to rent. The cabins at Pleasant Hill Lake Park and Atwood Lake Park are available all year round.

"The cabins at Pleasant Hill Lake Park, nestled in the heart of Mohican Country, are the newest, having just opened up in 2020," Bergeron said. "They have a lot of desirable features, like hot tubs and fireplaces."

While some lakes — like Piedmont and Clendening — are peacefully removed from the hustle and bustle of civilization, others are conveniently close to the restaurants and shopping opportunities of small towns. Meanwhile, some of the lakes offer dining on the water.

"Many people love to dock their boats and enjoy a meal," Bergeron said. Fishing has long been one of the most popular activities at the lakes. Each location has developed its own personality that attracts anglers throughout the year, Bergeron said. Meanwhile, she added, public hunting also is available on conservancy property.

You can reserve a cabin, find detailed maps of the Muskingum Watershed Conservancy District's lakes or learn more about MWCD activities by visiting MWCD.org or by calling the district headquarters in New Philadelphia at 877-363-8500.