From France to Amish Country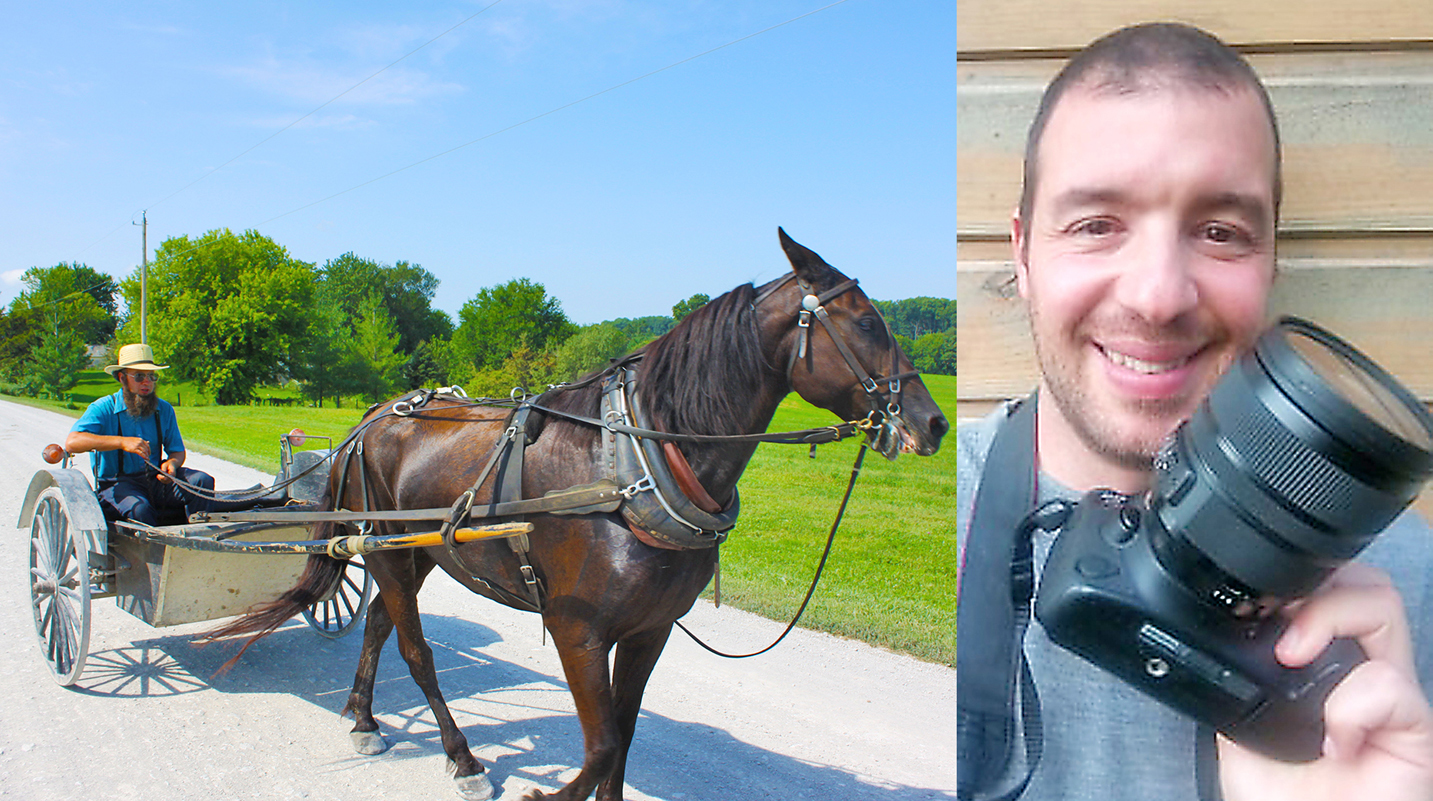 Amish Country through a different lens. This is a personal account of French photographer Etienne Athea, and his adventure across the country to capture the essence of Amish life in America. French photographer Etienne Athea hails from the West of France in Rennes and travels regularly to the United States. Unfamiliar with the Amish community, he wanted to learn more about the Amish and their ways through a first-hand experience.
My name is Etienne Athea, and I am a French photographer. I live in the West of France in Rennes and I travel regularly to the United States.
In France, we do not know the Amish community very well and I wanted to go and meet it and learn from this fascinating community. I went to meet the Amish people of Pennsylvania while passing by the city of Kalona in Iowa and I finished my photo report by Ohio.
The purpose of my report was to meet these fascinating people to learn their way of life and explain to the French how the Amish live according to their traditions. When I got to the end of my photo documentary in Ohio, I discovered incredible landscapes. I crossed the roads of the Country Byway and I met a lot of Amish on this magnificent road.
There were some very beautiful picturesque houses and typical farms belonging to the Amish.
I got into a black Amish buggy and I chatted for an hour with John, an Amishman who taught me a lot about the Amish community. They were all very nice and allowed me to photograph them.
I went to a wonderful Ohio store in the center of Township of Mesopotamia, "The store General end of the Commons." It's an incredible store where I could buy typical Amish candies and old toys for my children.
I had an incredible experience. I went to eat in a typical restaurant at Amish Door in Wilmot. I prepared my own meal and I learned a lot about the traditions and way of life of the Amish.
Thanks to my different meetings with this wonderful Amish people, I will be able to create a photo exhibition on how the Amish live and their traditions.
My best stay was in Ohio on the roads of Country Byway. It was an exciting and enriching encounter.