Learn while you play!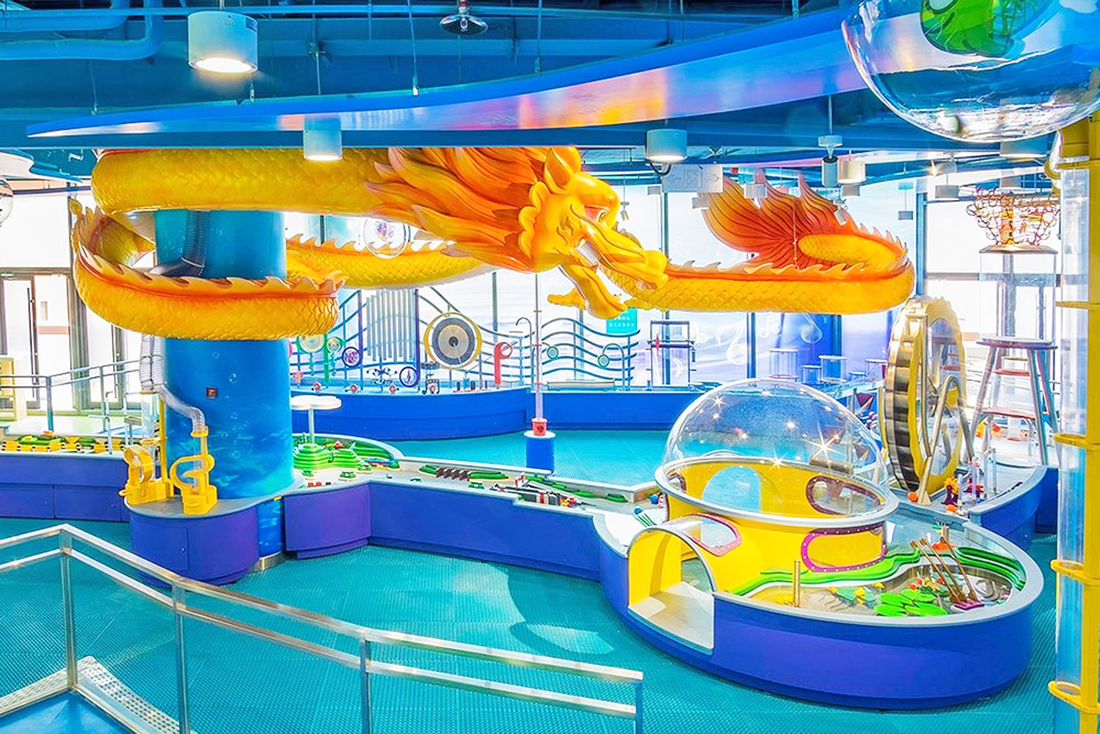 Kids learn best by doing and enjoying," said Lori Colon, founder and president of the Wayne County Children's STEAM Playlab, a new children's science center that is scheduled to open in 2023. "The STEAM Playlab will give kids the chance to learn, discover and grow while playing and having a lot of fun."
The science center, located in Dalton, will be a cultural hub for hands-on learning, creative exploration and a place for children and families to gather to experience the joy of discovery, Colon said.
STEAM stands for science, technology, engineering, arts and math.
The science section of the Playlab will offer activities from prehistoric digs for dinosaur bones to exploration of modern-day technology — like hydroelectricity — and a NASA Space Room, Colon said.
"The art spaces will include visual art and drawing as well as music, broken into age-appropriate segments, from toddler to high school," she said. "We'll have an occupational exploration area where kids can feel what it's like to work as a nurse or doctor at a hospital or pretend to be a fireman on a fire truck or sliding down a pole."
Colon said the Playlab idea was inspired by her family's visits to children's science centers around the country.
"I thought, 'Why don't we have something like this in Wayne County?'" she said.
Delight Howells, managing director of LincWay Inc., a business owned by the Dallas Steiner family, had a similar idea. Colon and Howells shared their thoughts and moved forward from there.
"I made up a business plan and drawings of the center, and the Steiner family agreed to build it," Colon said.
The STEAM Playlab will be a part of a reciprocal admission program that will give members access to more than 200 children's museums and science centers around the country, Colon said.
"Many parents plan these fun educational activities for their travel, and it's exciting to bring such a destination to Wayne County," she said. "It will be another wonderful reason to visit."
The county — the "Gateway to Amish Country" — already has many other tourist draws, said Marty Starkey, executive director of the Wayne County Convention & Visitors Bureau.
"From unique shopping experiences at Lehman's Hardware, P. Graham Dunn and J.M. Smuckers, to our many rural wineries, to wonderful dining opportunities in downtown Wooster, there are many things to do, any time of year, in Wayne County," Starkey said. "All year round, the Secrest Arboretum, operated by the Ohio State University College of Food, Agricultural and Environmental Sciences, offers various theme gardens and amenities with paved walkways, seating areas and a diverse collection of woody and herbaceous plantings. We have an abundance of intriguing cultural activities and events, but one of the biggest reasons people come to spend a day — or a week — is our beautiful scenery and peaceful atmosphere. People love to spend time just taking in the ambiance of the Amish farms and a simpler way of life." 
You can learn more by visiting the Wayne County Convention & Visitors Bureau at WCCVB.com or by calling 330-264-1800.