More than antiques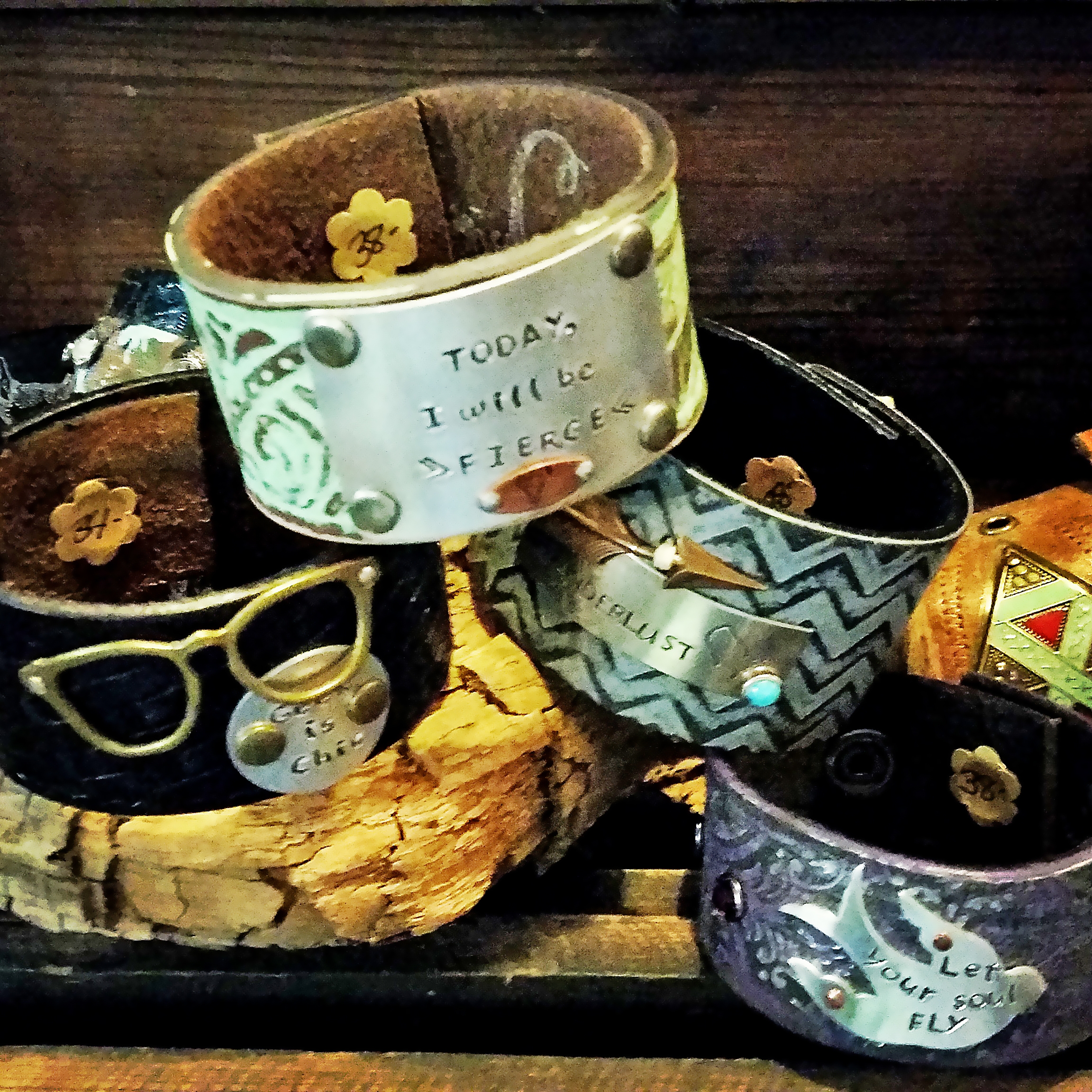 Submitted
Millersburg is known for its antiques, but also offers an assortment of handmade items like purses and jewelry.
As school kids, most of us read about the Boston Tea Party — a colonial act of rebellion in 1773. But what do we know about the actual tea that was dumped off the British ships into the Boston Harbor?
The New Towne Gallery in Downtown Millersburg brings history so alive you can literally taste it. The shop carries the same types of tea that were tossed off the boats, said Mark Miller, owner of the gallery, which specializes in artisan work focusing on the early American Eastern frontier.
"We have the teas in both loose leaf and in tea bags — although tea bags weren't so much of a thing during the American Revolution," Miller explained.
The availability of such unique items is a big part of Millersburg's magic, said Judy Lamp, executive director of Historic Downtown Millersburg.
"What a cool gift for somebody who loves history," Lamp said of the famous tea. "It illustrates how our shops are unlike any that you're going to find elsewhere. The overall creativity of the handcrafted items and the rare finds you'll discover make a visit to Millersburg very special."
One of Lamp's favorite recent acquisitions is a set of hand-carved whiskey cups for a friend she uncovered at the New Towne Gallery.
"You never have to wash them," she said. "The whiskey, over time, seeps into the wood and gives it a distinct flavor."
The Gypsy Sage, Lamp said, is another unusual boutique that features an eclectic assortment of handmade items like purses and jewelry. "It's a very cute shop where everything has a Bohemian feel to it," she said.
Some of the most surprising Millersburg discoveries, Lamp said, are edible. "We have such wonderful pubs and eateries here," she said. "They are all so different from each other, and they all put their own spin on things — one eatery makes homemade potato chips, another prepares the perfect meals that pair well with craft beer and we also have one that uses organic ingredients."
Another example is the recently opened Miller's Creamery, an old-fashioned, locally owned ice cream shop.
"It's like a throwback to a different era," Lamp said. "You can enjoy a milkshake or order a lunch special and sit at the front window and watch the world go by. The ice cream is incredible, and they have the best caramel corn I've ever had in my life."
Lamp said vacationers and overnight guests will enjoy an equally eclectic choice of lodging options. "We have a historic old Victorian hotel downtown, or you can take a peaceful getaway in nature at the adults-only Honey Run outside the town," she said.
The Downtown Hotel Millersburg is Ohio's third-oldest continually operating hotel and has hosted American presidents.
"Whether it's our shops, our eateries or our hotels, when you're in Millersburg, you never see the same thing twice," Lamp said.
Historic Downtown Millersburg invites you to view Facebook.com: Historic.Downtown.Millersburg.Ohio. For more information on events in Millersburg, visit HistoricDowntownMillersburg.com or call 330-674-2412.