New and different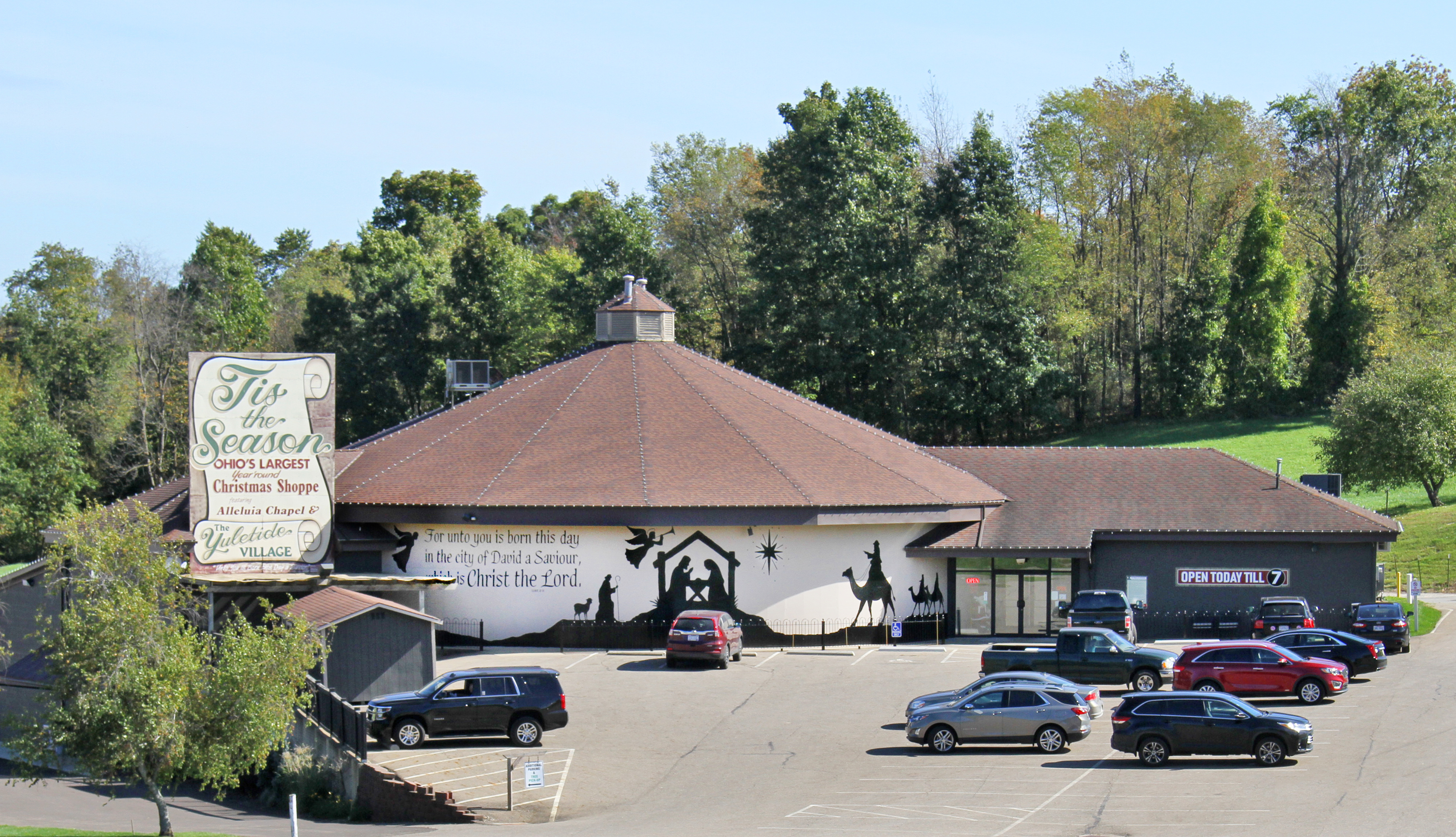 Randy L. McKee photo
Jo Ann Hershberger just might be the queen of change. That's why a visit to Schrock's Heritage Village is never the same twice. "We're constantly reinventing ourselves, adding more vendors and keeping things fresh and interesting for our guests," she said. "There's always something new and different to explore."
One of the biggest attractions, no matter the season, is the Christmas shop called 'Tis the Season. Inside Ohio's largest year round Christmas shop you'll find approximately 70 fully decorated trees, thousands of ornaments, a one-room log cabin, angels, Santas, snowmen, lights, candles, wreaths and more. You can purchase a finished ornament or opt to have one of the several hundred available personalized.
Another ideal way to take home a bit of Amish Country is by visiting the Berlin Craft Mall. Inside you'll find wares made by local Amish artisans along with other Ohio-sourced goods, like baskets, quilts, artwork, fudge, wreaths, pottery, brooms, potpourri, candles and wood products. Hershberger placed the vendor number at about 100 last count.
The Berlin Antique Mall vendor total comes in at about the same number, and Hershberger suggested this might be the perfect place to source a one-of-a-kind Christmas gift for that someone special on your list.
Changes to Schrock's Heritage Village this year, includes the neighboring brand-new Encore Hotel & Event Center as well as the Amish Country Theater. "We're thrilled these two outstanding businesses have created their home here," Hershberger said.

Information for booking a stay at the hotel or reserving tickets for an upcoming show can be found at BerlinEncoreHotel.com.
On the main campus, Hershberger works tirelessly to keep the retail offerings above the status quo. The recently launched Plaid Sheep Company, which features all things wool including fabric and patterns.
Streb's General Store, which made its debut in 2018, represents a trip back in time. "It's reminiscent of an old-fashioned general store," Hershberger said. "They have vintage-style candies, home accessories and authentic antiques. It's like a visit to Mayberry when you walk in."
Quail Hollow Candles has been a mainstay on the Schrock's grounds. You can watch the hand-carved pillars being made while you shop.

The avid shopper won't want to miss out on Berlin Leather's selection of western wear and home décor, while the animal lover can peruse the dog breeds and supplies next door at Berlin Pet Shop.
On the ever-expanding Schrock's Heritage Village campus, you'll find nine free-standing shops, a restaurant (Olde World Bakery and Bistro), the new hotel and theater, a fully equipped beautiful 3 bedroom/3 bath guest house (which you can book online at SchrocksVillage.com), Ohio's largest year-round Christmas shop, the Berlin Antique Mall and the Berlin Craft Mall as well as Precious Petals Florist.

Buggy rides, available from May through October, also are a popular way to spend a little time relaxing between jaunts to the myriad shops. Tickets can be purchased at the Berlin Antique Mall.
"You could spend the day touring our campus and still not see everything we have to offer," Hershberger said. "We even have a walking path for our guests to use so they can enjoy watching the animals grazing in the field or just relax and unwind for a bit."

Schrock's Heritage Village is located at 4363 state Route 39 in Berlin. The phone number is 330-893-3232 and the web address is SchrocksVillage.com. To book a stay at the hotel or for ticket information, visit BerlinEncoreHotel.com.