One of a kind finds in Amish Country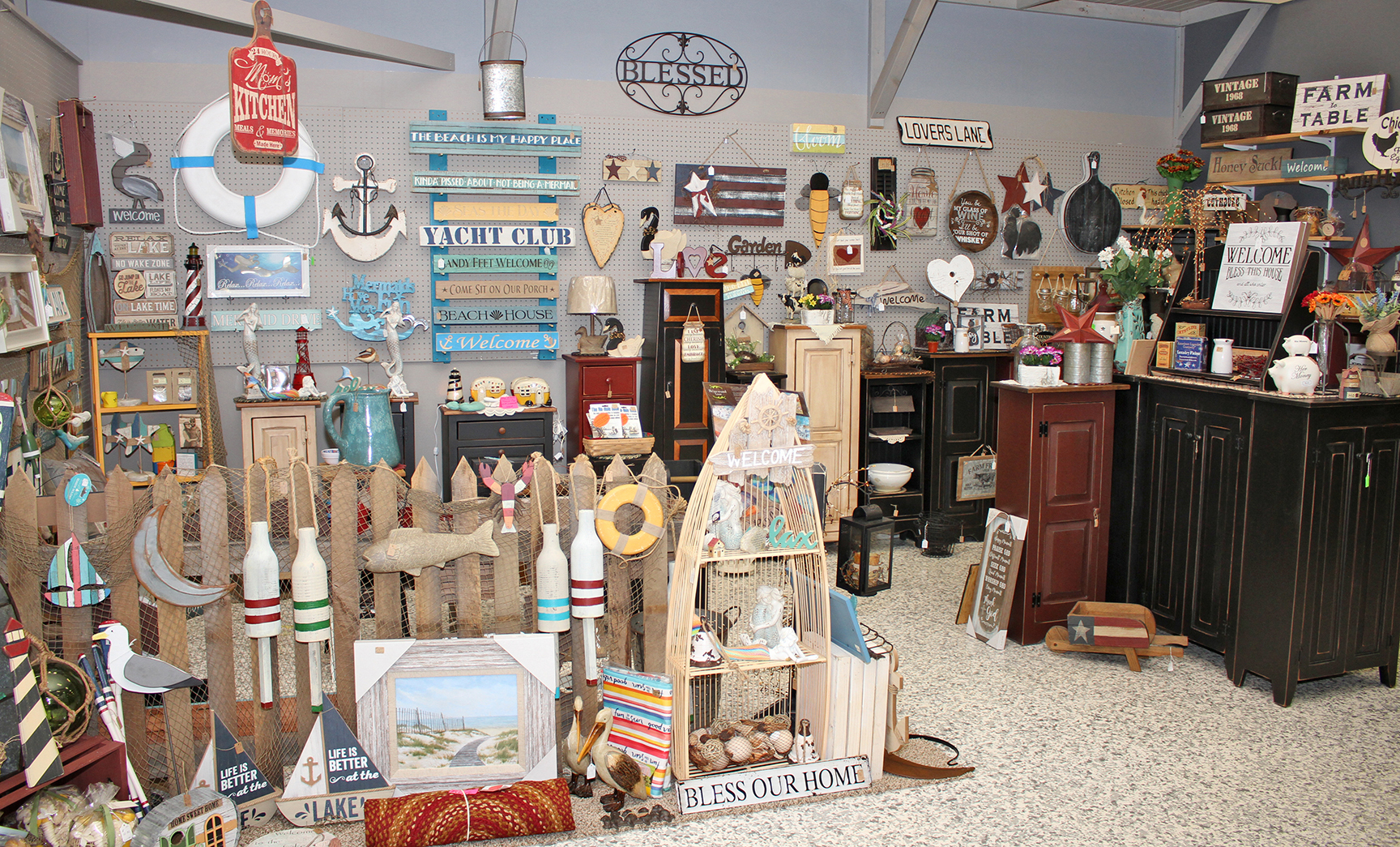 Randy L. McKee photo
The bustling campus of Schrock's Heritage Village boasts a weekend's worth of discoveries to be made. Everything from candles to Christmas decorations is available year round.
JoAnn Hershberger, owner of one of Amish Country's most popular destinations, said the Antique and Craft Malls are among the biggest draws on campus.
"A few years ago, we revamped the offerings found in our Craft Mall so the experience better matched our exacting standards," she said. "Our Antique Mall continues to promise treasures for every type of collector."
Berlin Antique Mall
With 75 booths packed full of authentic antiques, plan on at least several hours to explore the Berlin Antique Mall. "By varying the dealers we work with, visitors can be assured that inventory is diverse and ever-changing," Hershberger said.
The Antique Mall offers one-floor shopping, making it easier to snap up a find while still having the energy to explore a little more.
Some of the discoveries guests will make when visiting include things like antique clocks, glassware, books, jewelry, vintage clothing, oil and gas items, postcards, pictures, old window frames, doors, housewares, and hardware.
"It's big enough so that a true antique connoisseur can come here for a treasure hunt and find what they're looking for," she said.
Berlin Craft Mall
"Our Craft Mall boasts nearly 100 distinct vendors who all bring something different to the offerings here," Hershberger said. "Many are local, but we also represent artisans and crafts persons from surrounding states. Our focus is to have vendors who specialize in something specific, like baskets or soaps, and we strive not to have duplicates."
In addition to handmade soaps and baskets, you'll also find things like potpourri, artwork, primitives, ornaments, pottery, wall hangings, quilts, candles, bird houses and more.
"There is a lot of good-quality merchandise here, not imports," she said. "Vendors are screened to ensure they meet our standards for excellence. This is not a flea market. If you haven't visited our Antique Mall or our Craft Mall in a while, I invite you to come and see what's new."
The Craft Mall also serves as home to locally produced food items, like homemade fudge and canned jams and jellies.
"Our fudge is made fresh on site, and we offer free samples," Hershberger said. "And we always run a special of buy 1 pound, get a half-pound free. Some people visit just for the fudge."
Both malls live on one floor, so it's easy for visitors of all ages to spend time making their discoveries. But no matter at which part of the Schrock's Heritage Village campus you choose to spend your time, the pervasive theme throughout is honesty with dependability.
"We put a godly focus on all that we do," Hershberger said. "We want to treat others the way we want to be treated, and I think that shows."

Schrock's Heritage Village is located at 4363 SR 39 in Berlin. The phone number is 330-893-3051, and the web address is SchrocksVillage.com. Hours can be found on the website. Other campus attractions include Tis the season Christmas Shop, Berlin Leather, Plaid Sheep Company, Berlin Pets, Quail Hollow Candles, Precious Petals, Old World Bistro, Streb's General Store, the Encore Hotel and the Amish Country Theater.