Simple Service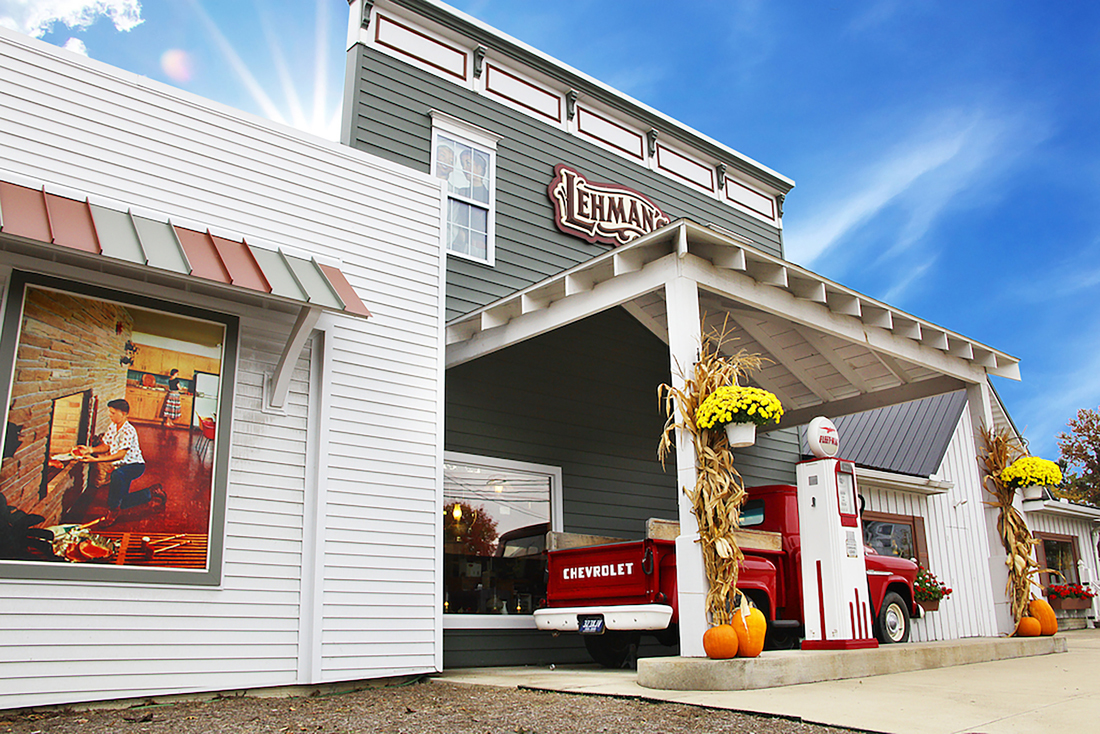 Lehman's thrived through the shocks of the 1970s energy crisis, Y2K hysteria at the turn of the millennium, and, most recently, a prolonged pandemic, by meeting customers who long for a simpler life. With a retail store in Kidron, print catalog and web site (Lehmans.com), Leman's is able to reach customers all over the world.
When Jay Lehman founded the now iconic and still family-owned mercantile in 1955, he went out of his way to serve his neighbors in Ohio's Amish Country who live without electricity. He stocked the shelves with wood furnaces and stoves and the other tools and non-electric appliances that people everywhere once relied on to survive.
Amid a time of soaring gas prices much like today, "Lehman's Non-Electric Good Neighbor Heritage Catalog" became a fixture in homes across America in the 1970s. Due to the success of the mail-order business, Lehman's became a pioneer on the world wide web in the mid-1990s.
"Back in the early days, dad only had business from the local people," said Glenda Ervin, the founder's daughter and Lehman's director of marketing. "After these big bursts, national attention focused on the business because he had the products in stock and the staff that knew how to use them."
Success was beyond being in the right place at the right time. Ervin's father's true legacy sowed the seeds for practical knowledge to bring the harvest home for future generations.
"His goal was twofold: to serve the Amish with the products they needed, and to keep those products alive; to preserve the past for future generations," Ervin said. "You don't have to sell your city house and buy 10 acres. You can start small and take the next step on your journey toward a simpler life."
In the first uncertain months of the pandemic, when a loaf of bread was sometimes scarce at the local grocery store, many alleviated their anxiety by rediscovering the simple joys of baking.
"My mother would bake all our bread from scratch," Ervin said. "I don't have time to do that, but I still bake bread during the holidays from my mother's recipe so that I can teach my daughter. Maybe the next step is going to a farmers market to get closer to your food source and eat healthier. Food is fuel, and that's a big part of what people are looking for because it makes them feel better. It's not faster or easier, but it is simpler and more satisfying. It's understandable."
And Lehman's has everything to bring the harvest home this fall.
"People always think they should be chopping wood in the fall, but all those pretty pictures of the wood piled up, ready for winter, ideally should have been harvested from the summer before last," Ervin said. "Seasoning dries the moisture out of the wood, so you don't get creosote buildup in your chimney."
With gas prices through the roof, many people also don't realize how much money they can save using an alternative natural fuel source, not to mention the comfort they can take from knowing they're not dependent on forces beyond their control to heat their homes and cook their meals.
"The wood stoves today are very efficient," Ervin said. "It's not like your grandpa's stove, and it's not your grandpa's grill, either. The main brand we sell, Traeger, is like a convection oven. Burgers and dogs, sure, but you can bake bread, and people use them all year round."
Getting there is half the fun on the journey toward a simpler life.
"At Lehman's.com/events, we have all kinds of family fun," Ervin said. "We have classes, workshops, and speakers. You can find a serious talk from a homesteader who's been living off-grid, and you can also find cow cuddling, ax throwing, and goat yoga, to name a few fun things we do on the property."
For families taking in the specular colors of the fall leaves, Lehman's brings the harvest home.
"We draw a lot of traffic because we are unique and have a long history," Ervin said. "I humbly suggest that we know what we're doing as far as teaching people to live a simpler life." 
Experience the simpler life for yourself by visiting Lehman's at 4779 Kidron Road in Kidron. Hours are Monday through Saturday from 9 a.m. to 6 p.m. Call toll free at 800-438-5346. Lehman's is always open online at Lehmans.com.