The Gathering Place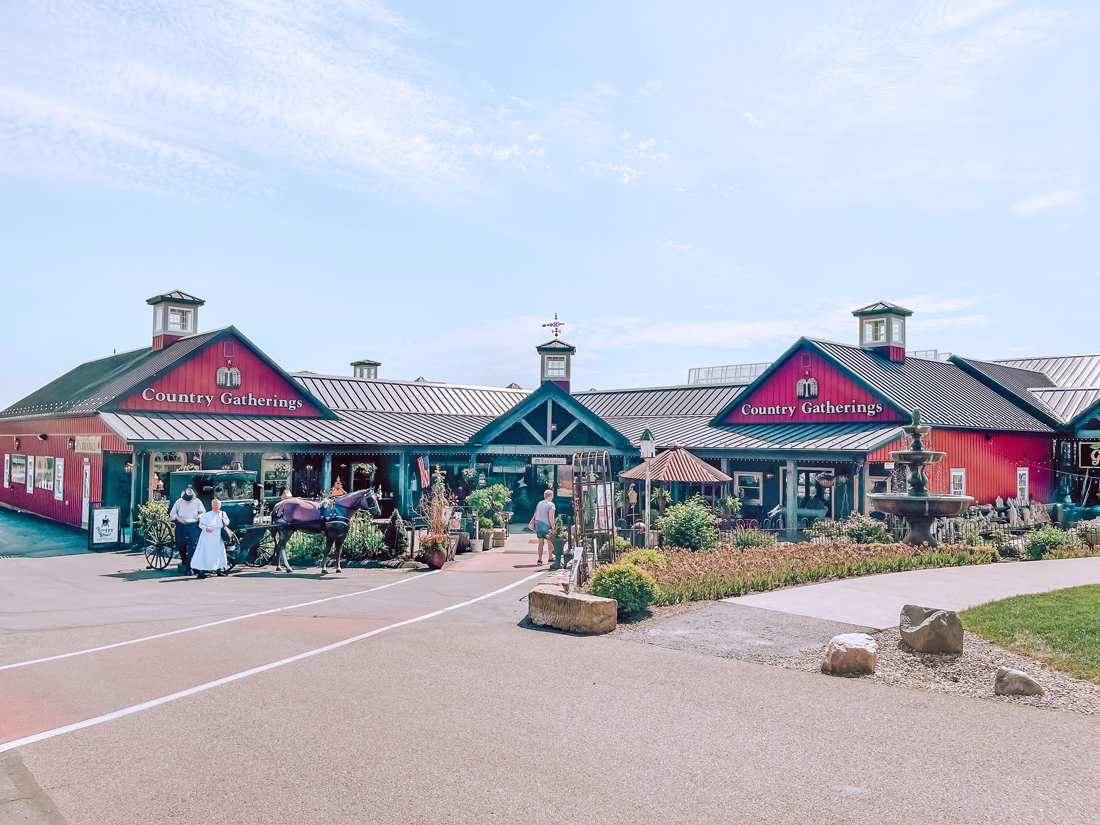 If you plan to make Sheiyah Market a part of your day in Amish Country, you might reconsider. That's because with 50,000 square feet of shops, walking trails and gardens — plus a new coffee shop — Sheiyah Market may just occupy an entire day, Sheiyah's owner Ruth Schlabach said.

"You can definitely spend almost the entire day enjoying our complex," Schlabach said. "It's such a cool, relaxing environment where many visitors like to come just to slow down and take in the shops and the beautiful grounds at their own pace. Our walking trail has two beautiful ponds and some really nice views of the hillsides."

Sheiyah Market — formerly known as the Old Berlin Village Shoppes — is comprised of:
The Village Gift Barn, the refurbished old dairy barn where it all started.
Country Gatherings, which features farmhouse, vintage and primitive décor.
The Gardens at Country Gatherings, which carries a wide variety of plants, garden tools and other outdoor supplies.
Sheiyah Style Boutique, located in Village Gift Barn, offers the latest trends in clothing and fashion accessories.

The newest addition, which opened in May 2020, is Buggy Brew Coffee Co., where visitors can refuel with a hot cup of locally roasted coffee and a pastry, scone or doughnut.
Sheiyah Market last year celebrated its 20th anniversary by taking on a new — and appropriate — name. Sheiyah, explained Schlabach, is the Pennsylvania Dutch word for barn. The Village Gift Barn was the first shop on the site.

Schlabach's husband, Steve — "a visionary," as she described him — purchased the property and the old barn with a partner and transformed it into a retail shop. Later, when the operator of the shop left, Ruth had the opportunity to take over.

"I did not say yes right away, but eventually I did say yes, and I've been here ever since," she said. "It was a good decision. I love buying pretty things, so you can see how that works."

Country Gatherings was added to the site in 2006, and The Gardens was built 10 years later.

"The pictures on our website chronicle the growth from a small barn to the vision that has come to life," Schlabach said. "The transformation is really amazing."

A Sheiyah Market visitor might stop first in the Village Gift Barn, where he or she will find 20,000 square feet of home accessories spread over three floors.

"The styles in the Gift Barn range from transitional and modern farmhouse to mid century modern decor," Schlabach said. "We have fantastic furniture, lighting and a lot of home accents."
If you prefer more rustic and old farm-house styles, you may want to peruse the primitives at Country Gatherings.

"One of the most important aspects of the Sheiyah experience is our exceptional customer service," Schlabach said. "People also love to take in the gorgeous displays that are created by phenomenal designers. We have something for everybody."

Those who prefer sightseeing over shopping tend to enjoy the well-maintained grounds and walking paths, she said.

"Many visitors like to chill and just relax," she said. "People like to sit in the rockers on the front of our porch. We have a beautiful courtyard in the back. We've actually had people fall asleep back there, as husbands are known to do."

On Fridays during the warm seasons, food trucks roll in to feed hungry shoppers, and special events — like an annual fashion show — are scheduled throughout the year.
Christmastime, Schlabach said, is an especially magical time to see the decorated barn and grounds.

"It's my favorite time of the year," she said. "It's a winter wonderland here, and the sparkling lights inside the garden center at night are something to see. We have lights everywhere. We have outside displays. We have photo opportunities. Our stores are decked out, and we carry unique Christmas items. Our buyers and designers do an amazing job of completely transforming the stores. It's quite an amazing experience."

You can find more information, including event schedules, by visiting SheiyahMarket.com or by calling 330-893-2648. Sheiyah Market is located at 4755 Route 39 in Berlin.