The golden goal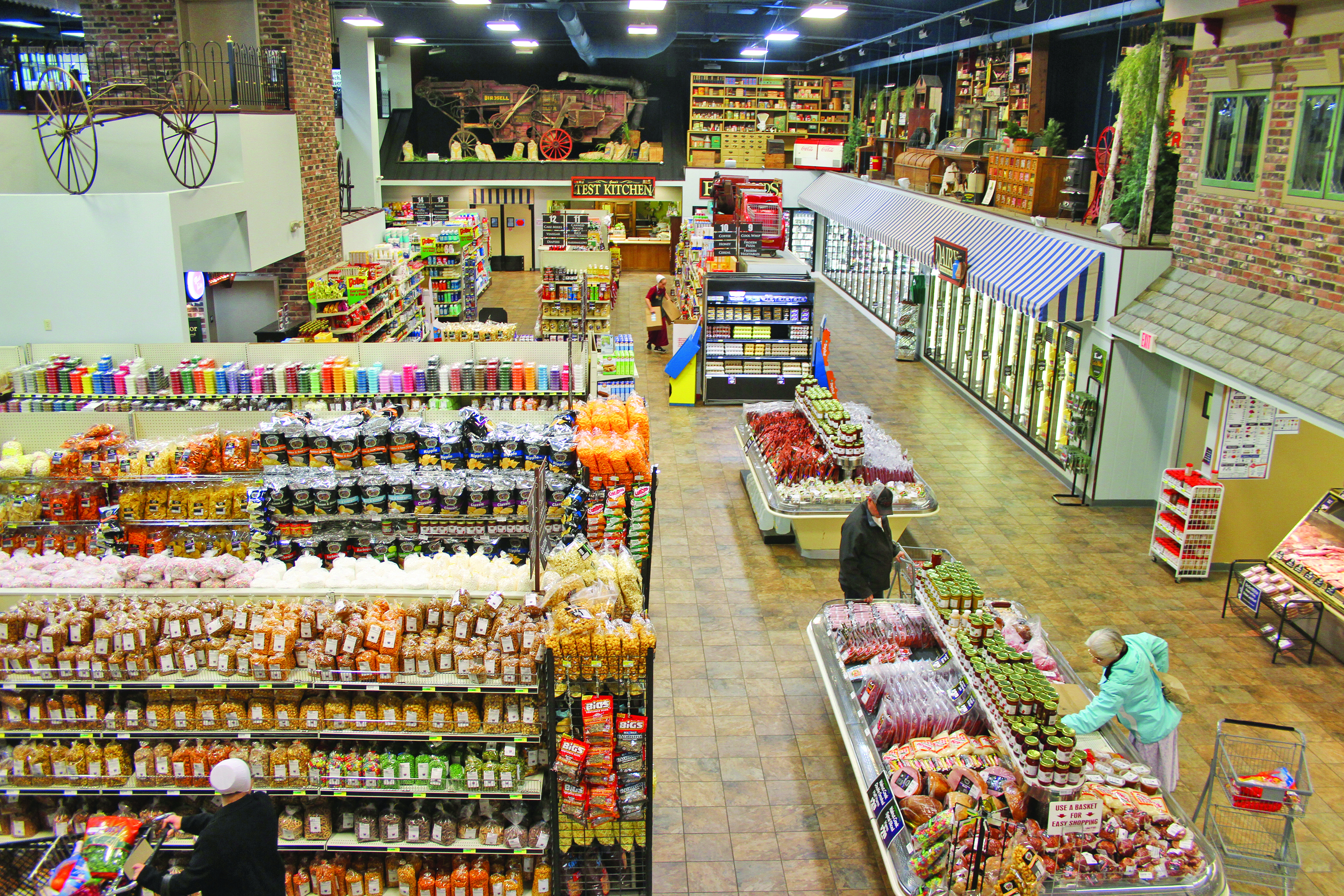 Randy L. McKee photo
Walnut Creek Cheese is more than cheese and it's certainly more than a grocery store.
Walnut Creek Cheese was founded on the principle that we should treat each other the way we want to be treated. For Walnut Creek Cheese, it's worked. Over the years the company has developed a reputation for honesty and integrity. Their commitment to their customers has allowed the store, steeped in nostalgia, to become a destination for visitors as well as a regular stop for locals who might need to pick up a loaf of bread, a gallon of milk or stock up on groceries for the coming week.
Walnut Creek Cheese offers a unique shopping experience that gives guests myriad choices. In The Cannery, choose from 75 locally made jams, jellies and spreads like apricot jam, Concord grape jelly or apple butter barbecue sauce.
"Behind the deli counter you'll find 75 choices of fresh meats sliced while you wait and 50 varieties of cheese including favorites like smoked cheddar and Colby along with several varieties of Swiss," said store manager, Dennis Schlabach.
Scratch-made cinnamon rolls from Walnut Creek Bakery are one of life's finer pleasures. The same can be said about the fry pies, the store's bestseller, English muffin bread and all the other baked items made fresh daily.
If you need just a little or a lot, the bulk food section has everything from buckwheat pancake mix to pink Himalayan salt. The bulk food section also has an entire aisle devoted to baking ingredients.
If you can't find it in the Butter Churn kitchenware section, it doesn't exist. You'll find blenders and mixers, pots and pans, placemats and linens and an 80-foot wall of gadgets for cooks of every skill level.
Walnut Creek Cheese values local farmers and producers and stocks the produce section of the store with the freshest fruits and vegetables available. "During the growing season, produce is sourced from the farmers' auction in nearby Mt. Hope," said Schlabach.
The Test Kitchen is open Thursdays, Fridays and Saturdays with plenty of samples, created with ingredients found in the store. Walnut Creek Cheese values feedback from customers when they are developing new products.
When you're finished shopping stick around for brunch, lunch or dessert upstairs at the Mudd Valley Café. The menu is unique to Walnut Creek Cheese and includes specialty sandwiches, single or double burgers you can top yourself at the topping cart and exclusive Stacks. With names like Hungry Harvester, a plate piled high with garden veggies, northern beans, corn salsa, sautéed peppers, onions and mushrooms along with sour cream, cheese sauce and chips; and Tasty Trail, a combo of chicken, salsa, peppers, onions, mozzarella, sour cream, white cheese and chips, Stacks come in two sizes. If you like, you can build your own.
Save room for a slice of pie, a gourmet milkshake or a scoop of smooth and creamy Mudd Valley Custard made in house.
Walnut Creek Cheese is more than cheese and it's certainly more than a grocery store. Shopping is more fun at Walnut Creek Cheese. Bring a cooler and stock up. w
Walnut Creek Cheese is located at 2641 SR 39, in Walnut Creek, 330-852-2888. Visit WalnutCreekCheese.com for hours and more information. Find the store on Facebook under the same name. A second location is at 4727 US 62 in Berlin, 330-893-3273.