The Perfect Day Trip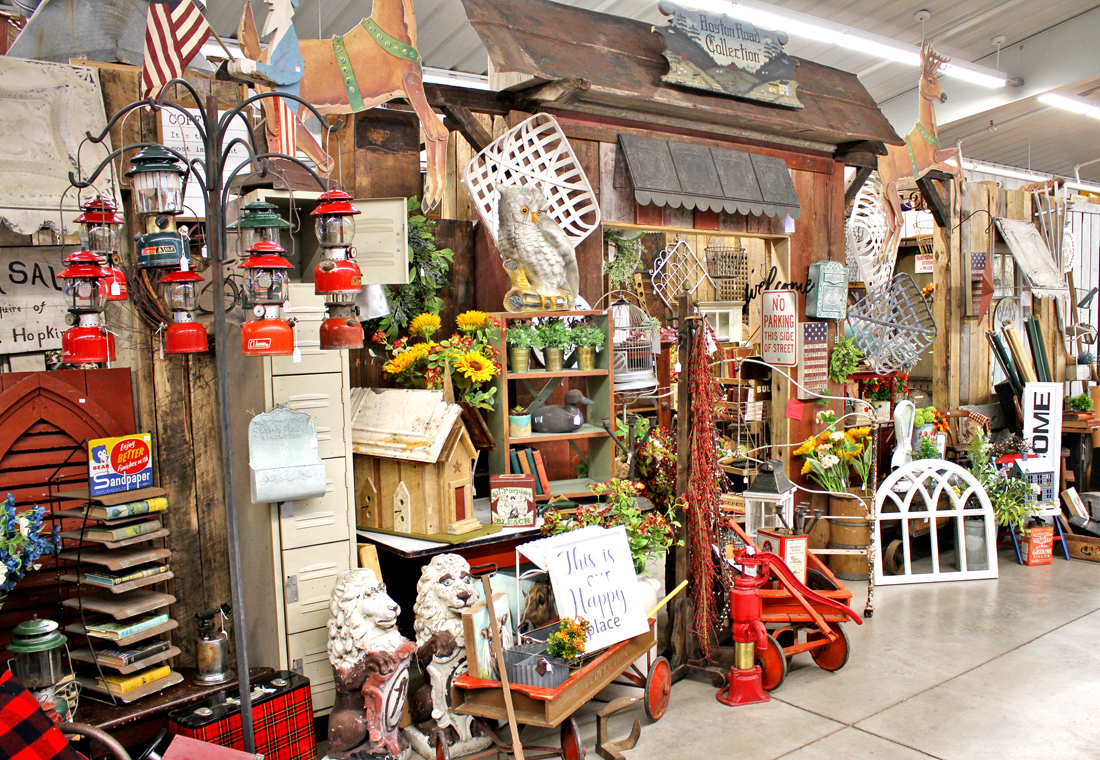 Randy L. McKee
With life as we know it slowly but surely returning to normal, excursions by car top the list of musts by people hungry to get out and do something.

"People want an experience … an opportunity to create new memories," said Seth Coblentz, fourth-generation owner and manager of the wildly popular Hartville MarketPlace & Flea Market. "We're perfectly positioned to accommodate the need for that something different, without having to travel too far."

As the marketplace launches its 82nd year of offering more than visitors bargained for, a host of safe, family-friendly to-dos await.

With a vendor capacity of over 1,000 spaces, the outdoor flea market is situated on 12 acres and is a must see for everyone from treasure hunters to bargain seekers. Open year round, the most popular time to visit is during the warmer months. Whether you're looking for new items or antiques, garage sales or one-of-a-kind finds, Hartville Flea Market is where you'll find it.

"It's never the same weekend twice," Coblentz said. "There's always something different and unexpected. In fact, we have a lot of people who come every weekend just to see what's new. Our farmers market with fresh local produce and plants is definitely a favorite."

A fun atmosphere supported by a robust event schedule on Fridays and Saturdays makes Hartville MarketPlace an easy one-tank excursion. You can view a complete list of happenings at what is arguably the nation's largest indoor/outdoor flea market on the Hartville MarketPlace website.

But the beauty of a shopping experience at Hartville is you aren't limited to the fun finds outdoors. Inside, three distinct shopping venues await. The MarketPlace houses over 50 local vendors featuring a variety of boutique, specialty, food and antique goods. A second retail area, The Shops at Hartville Kitchen, ups the ante with fine clothing, home furnishings and gift items. And a third option, the mind-blowing Hartville Hardware & Lumber, is 305,000 square feet filled with everything for home projects, décor, outdoor living and more. There's even an idea house inside the store.
"Nobody leaves our hardware store without whispering 'wow' at least once," Coblentz said.

Because the team at Hartville MarketPlace is committed to making sure every guest experience is a tasty one, food trucks are part of the scheduled event lineup at Hartville MarketPlace & Flea Market. Inside, the food court area features The Coffee Mill serving freshly brewed coffee creations, soothing tea-based drinks and refreshing ice cream. Sarah's Market Fresh Grill, named for Coblentz's grandmother, has been a family-owned staple of the MarketPlace for years. Enjoy a delicious homestyle breakfast or lunch, featuring fresh and natural ingredients.

After a day spent finding your perfect find at the outside flea market, a sit-down dinner might be in order. Hartville Kitchen, located on the property, features delicious, freshly prepared Amish-style home cooking. Coblentz said the mashed potatoes are made from scratch every day, the fried chicken features poultry from local farms and the homemade salad dressings are a guest favorite.

Oh, and save room for dessert, freshly baked onsite.

Hartville MarketPlace & Flea Market is located at 1289 Edison St. in Hartville. The phone number is 330-877-9860, and the web address is HartvilleMarketplace.com. Hours for all shops are Monday, Thursday, Friday and Saturday from 9 a.m. to 5 p.m. The outdoor flea market follows the same schedule, with open times starting at 7 a.m.