They're fresh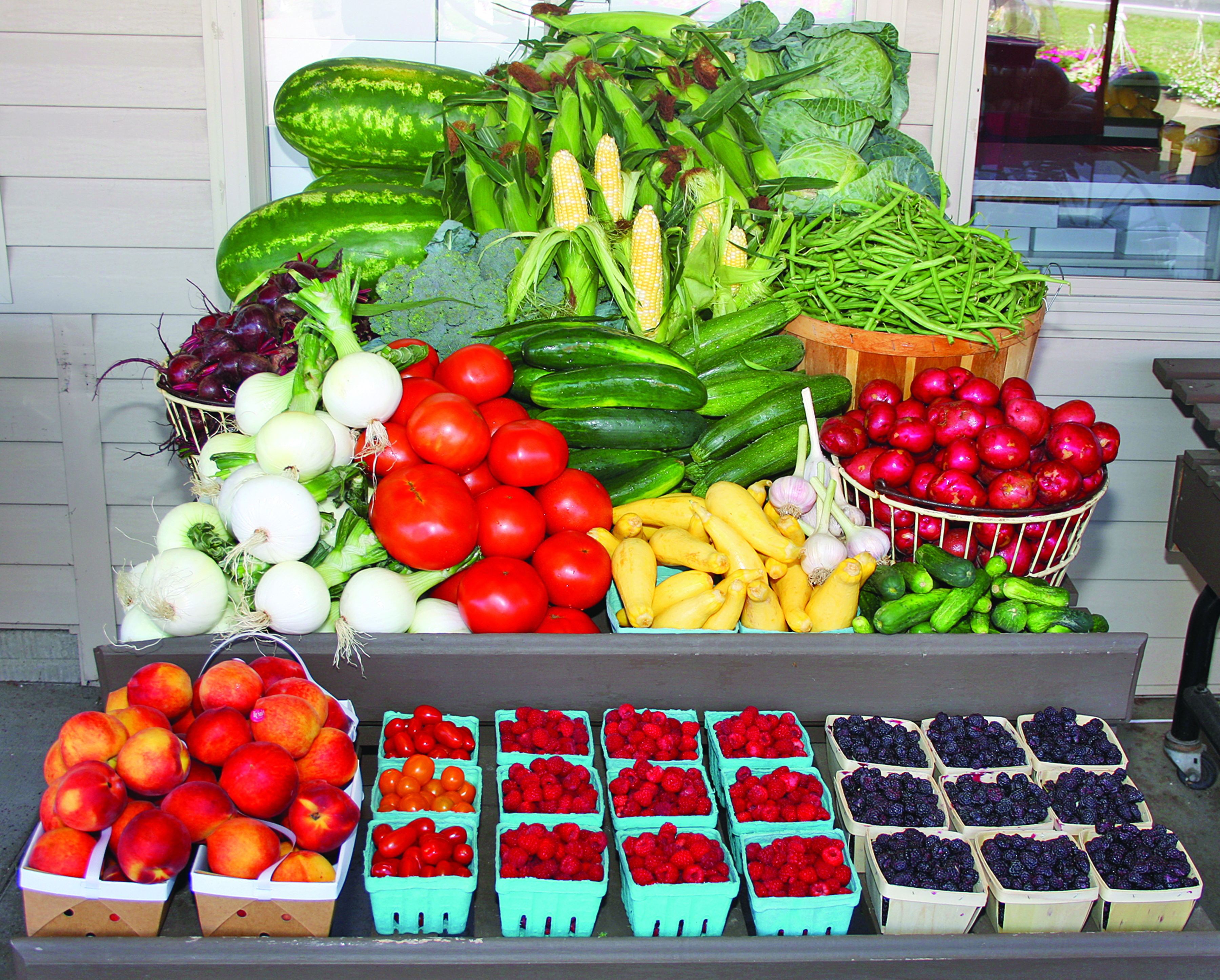 Produce isn't the only thing fresh at Hershberger Farm & Bakery. All of their baked goods are prepared daily, and not only do they start early, but also they continue baking all day.
Remember when you were young, and you would rise out of bed, and the first thing you would smell was the aroma of grandma's fresh-baked bread or pies wafting throughout the house?
It's time to bring that loving memory back.
Bread is not just bread. Fresh-baked bread warm from the oven that is kneaded with love and baked expertly will trump store-bought bread any day.
If you want proof, venture to Hershberger Farm & Bakery near Charm, where the Hershberger family serves up piping hot, fresh-baked goods on a daily basis.
Owner Dan and Mary Hershberger rise at 3 a.m. and starts the dough-making process. The staff starts making fresh homemade pies around 4 a.m., and fry pies and cookies make their way to the oven starting around 6 or 7 a.m.
Made only with fine, fresh ingredients, you won't find baked goods that have sat on a shelf for several days. Hershberger Farm & Bakery prepares all of their baked goods daily, and not only do they start early, but also they continue baking all day, meaning that customers are assured there will be fresh-baked goods stocking the shelves whenever they stop by.
"You can't beat fresh," owner Dan Hershberger said. "That is hugely important to us because it is hugely important to the people who stop in. If you don't provide it fresh, then you can just go buy it anywhere."
Hershberger said that they also use natural ingredients in all of their food.
In addition to the baked goods, Hershberger Farm & Bakery makes their own line of candy, like chocolate caramel turtles, coconut bonbons, buckeyes and chewy caramels that melt in your mouth.
What makes the experience even more satisfying is that patrons can watch the candy-making process.
"There's always something fresh being made throughout the day," Hershberger said.
With all of the fresh baked goods, candies and canned goods, Hershberger's has perfected the art of creating beautiful Christmas gift baskets that can basically be custom-made.
"People like the ability to create their own basket the way they want to make it," Hershberger said. "Some noodles, bread, meat, homemade peanut butter spread, several kinds of candy: We can create gift baskets for any taste."
Hershberger Farm & Bakery also offers a wide variety of homegrown seasonal produce, flowers (both in season), canned goods, lunch and freshly popped kettle corn.
"People stop in to shop, and while they are here, they can get themselves some freshly popped kettle corn or a bowl of homemade ice cream," Hershberger said.
The homemade ice cream and produce is seasonal, but all of the other staples are available year around.
While food is a highlight for the store, there are plenty of other options on the farm that will entertain the entire family for a fun day out. The farm store features USA-made wooden toys, tack, bird seed, USA-made leather goods, wallets and belts, and a new addition to the store: an antique section. The youngsters will surely want to visit the animal farm, where they can enjoy the petting zoo, take pony and horse rides for a small fee, and experience farm life up close. The petting zoo will open March 1 and will remain open until Christmas.
While the ponies are a fun time for the kids, many visitors rave about the big horse. The farm has always featured a massive horse, and Big King is the current horse that draws more than a few amazed gasps due to his size.
At more than 3,020 pounds, the 8-year-old horse is one of Hershberger's biggest draws.
"The big horse and the fresh-baked goods, that is what most people enjoy the most," Hershberger said. While Big King is huge, all of the animals aren't large. There are plenty of baby animals on the farm, including piglets, bunnies, goats and more.
Patrons may also want to visit for the fall events, when the first and third Friday in October from 4-9 p.m. Hershberger's offers a meal, pick your own pumpkins and offers free access to the petting zoo, pony rides and big horse rides.
This family-run operation presents all of the simplicity and sincerity of the Amish culture, and the Hershberger's are humbled that they have seen the business expand thanks to its loyal customer base.
"Whether it is local or out-of-town people, the relationships we have made are so important to us," Hershberger said.
Considering the whole Hershberger family continues to be heavily involved in this family business, it makes perfect sense that relationships would continue to be a part of what makes Hershberger Farm & Bakery a must-stop in Amish Country.
Hershberger Farm & Bakery is located at 5452 State Route 557, Millersburg, OH 44654. Reach them by phone at 330-674-6096.