Fall Harvest Fest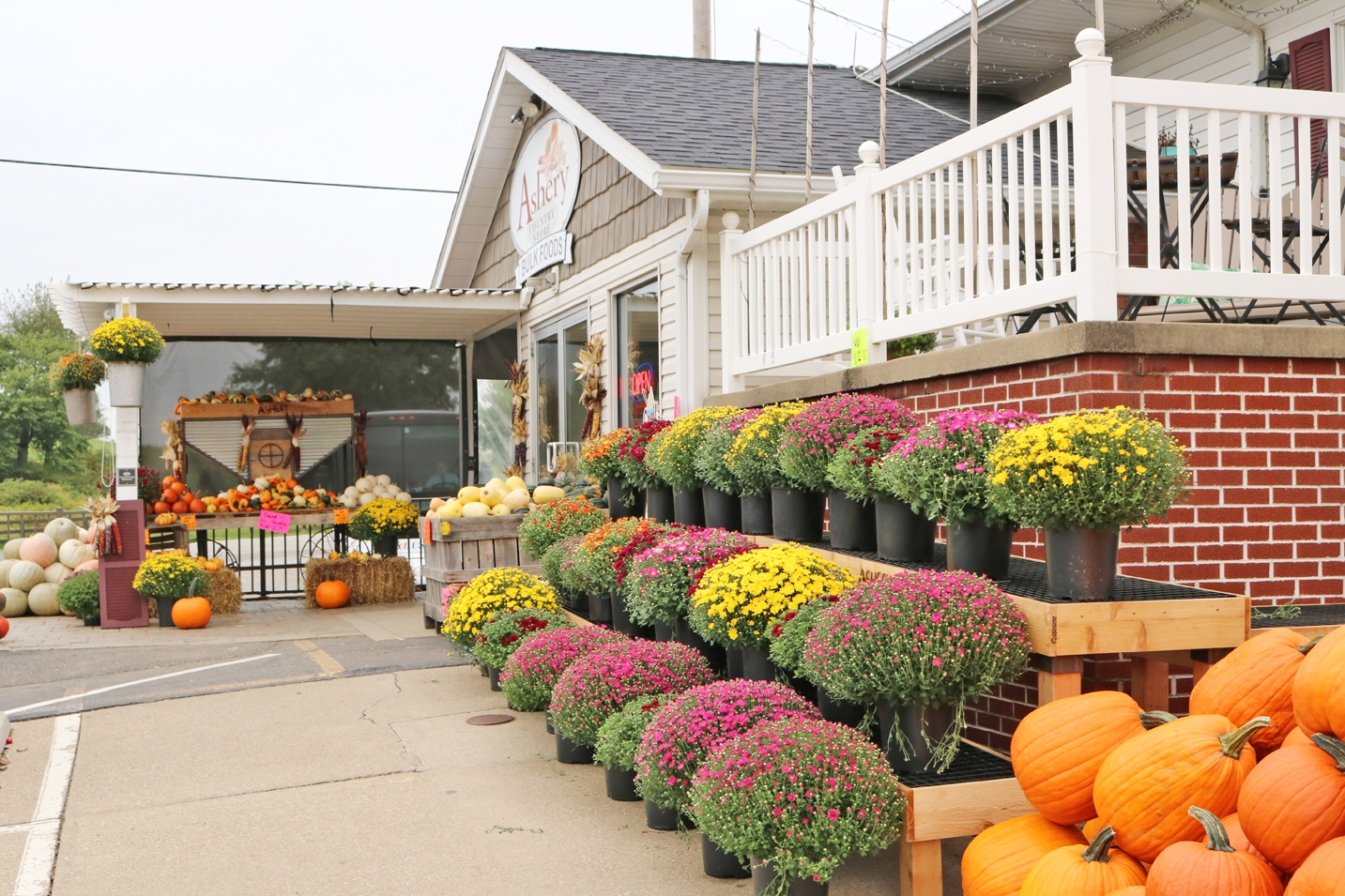 From its inception when Cecil and Freda Yoder created Ashery Country Store Bulk Foods, the family has felt it has been blessed.
The goal now is to share that blessing with others, and their son, owner Curt Yoder, said during these trying times, it is comforting for people to know they can always come home to the Ashery, where patrons are treated like family and a visit is more than just a shopping experience.
Yoder believes it is where family and friends can experience the joy of relaxing in a place his parents built to be more than just a store.
"Mom and Dad wanted this to be a place that would honor God, a place where people would be welcomed and treated like one of the family," Yoder said. "From the beginning, we have wanted to treat people with respect and create a tasteful experience that would invite people to come back, not just to buy product, but because they felt like they were at home."
The Ashery and its staff present that feeling of comfort, and while visiting, patrons will have a wonderful opportunity to take with them a part of what makes Amish Country so inspiring: its food.
The annual Ashery Fall Harvest Sale will take place at the Ashery Sept. 17-19 and will feature plenty of great savings and, more importantly, an avenue for visitors to experience Amish Country freshness, with the excitement of all of autumn's fantastic colors, aromas and tastes.
Crisp seasonal fruits and vegetables, fresh meats, the store's own homemade snacks, as well as fall specials like pumpkin butter, fresh apple cider, apple butter, mums and a free pumpkin roll for patrons who make a $40 purchase set the stage for visitors to enjoy a day of relaxation in a downhome atmosphere that makes everyone feel like family.
Even the store's front porch will be lively, with the Johnson Bentley Band providing live music. The Johnson family sings bluegrass, faith-based music that focuses on the joy of family life. The live music will take place daily.
From Nov. 2-7 the annual Baking Sale Week will provide ample opportunity for shoppers to fill their cupboards with baking products for months to come. Deals on oatmeal, flour, chocolate chips, sugar and more will be available.
"If you bake with it, you can probably find it for sale on our shelves," Yoder said.
While visiting during either event or just on a regular day, patrons can sign up for "Letters from Home," letters written in email form from longtime Ashery employee Sovilla Yoder. Covering everything from farm life to what is going on in the community and at the Ashery, "Letters from Home" is a genuine slice of Amish Country.

Ashery Country Store Bulk Foods is located at 8922 state Route 241, 2 miles north of Mount Hope. Call the store at 330-359-5615. While the Ashery will send out email blasts promoting the big event, more information can be found on their website at www.asherycountrystore.com.