Seven Days to Simple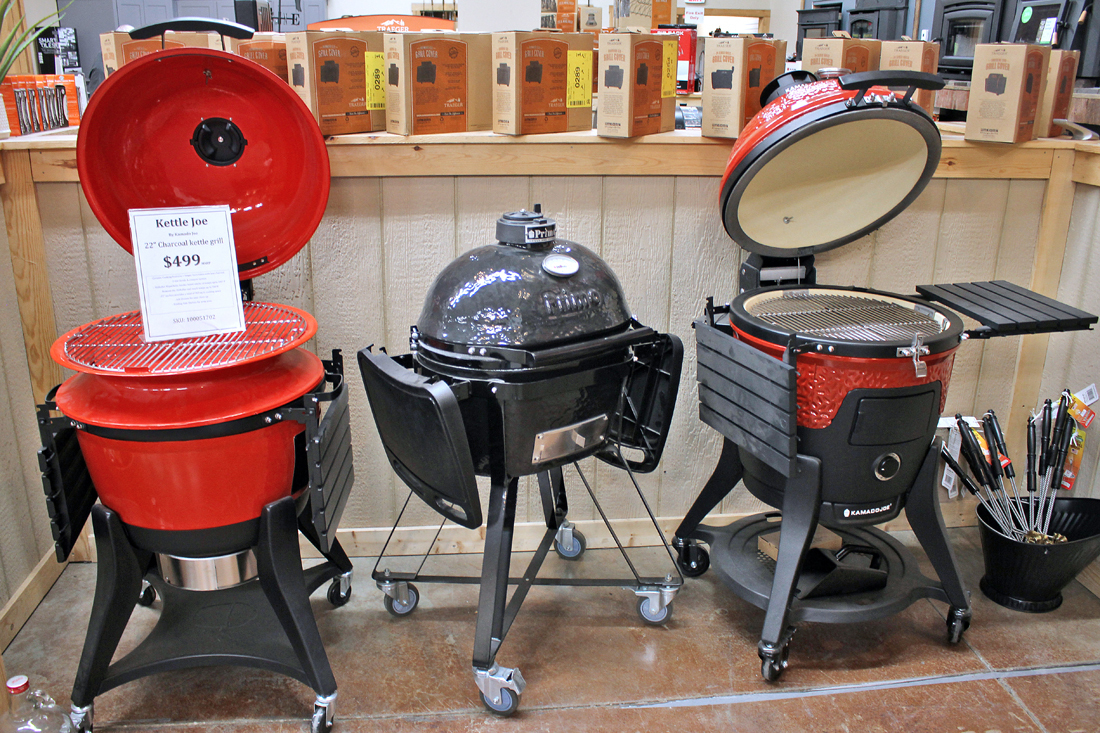 Randy L. McKee
A visit to Lehman's in Kidron is a trip back to an easier time when days passed a little slower and people relied on their own skills, a little help from neighbors and simple activities to create a beautiful life.
Glenda Lehman Ervin, director of marketing at Lehman's, recalled how her father, Jay Lehman, founded the store in 1955 with the goal of providing the local Amish community with basic supplies for living without electricity. Lehman's provided household goods and tools for heating homes, preserving food and for leisure activities with family.
"Our mission hasn't changed," Ervin said. "We provide people with the tools and products that offer a simpler way of life. We understand that's not possible every day in today's world. But sometimes taking a break from the often-hurried lives we lead to stop and connect with each other even for a short time can lead to better overall well-being."
Lehman's family guide for seven days to a simpler life is a week of simple summer activities that won't break the bank and will allow families to unplug, get outside, and connect with nature and with each other.
Monday
Nothing connects you with the earth like planting your own flower or vegetable garden. Start small, pick out a spot and let the kids plant what they like. Then, later this summer, reap what you've sown and make a meal with the fruits of your family's labors. Lehman's has everything you need, including flower and vegetable seeds and simple, traditional Amish-made garden tools and accessories that will last for generations to come.
Tuesday
Get crafty. Lehman's has all the supplies for handmade items like soaps, candles and more, as well as essential oils, liquid dyes, soap molds, recipe books and everything you'll need to mimic old-world candle-making methods. Once you've made it yourself, you may never go back.
Wednesday
At Lehman's, they love watching grandparents explain some of the products of yesteryear to their grandchildren and great-grandchildren. Pick up a washboard, clothesline and clothes pins and show the kids how laundry day used to look. Can vegetables, churn butter or make your own juices. Lehman's aisles are loaded with do-it-yourself, old-fashioned summer fun.
Thursday
It's game day, and it's all about survival. Get the kids off their phones and electronic gadgets and show them it's not about winning and losing. It really is about how you play the game. From table games, board games and puzzles to lawn games, wagons and handmade dolls, teach your kids strategy, sportsmanship and the important life skill of how to entertain themselves. Lehman's has toys and games for all ages. No batteries required.
Friday
Home is a happier place when everything is in its place. Get organized before the weekend. Lehman's has the answers to all your storage needs for every room in the house. Grab the kids and clean out the clutter.
Saturday
Everyone outside. Lehman's has everything for outdoor cooking, serving and cleanup, tents for camping, and lamplights for reading. It's a 24-hour, electronic-free challenge. You never know what the family might discover.
Sunday
Take some time for yourself.
Lehman's is proud to offer a complete line of health and wellness products with simple, natural ingredients to help you look and feel your best.
A trip to Lehman's will inspire you and your family to slow down, savor life's simple pleasures and maybe even discover a new hobby or interest. Beekeeping anyone?
"The five principles of Lehman's my father instituted in 1955 continue to guide us today," Ervin said. "Everything sold here must be satisfying, understandable, sustainable, comforting and help our customers be prepared for what may come. It's a visit to the past offering hope and preparedness for the future." w
Experience the simpler life for yourself by visiting Lehman's at 4779 Kidron Road in Kidron. Hours are Monday through Thursday from 9 a.m. to 5:30 p.m. and Friday and Saturday from 9 a.m. to 6 p.m. Call toll free at 800-438-5346. Lehman's is always open online at Lehmans.com.