Sundays can be Fun days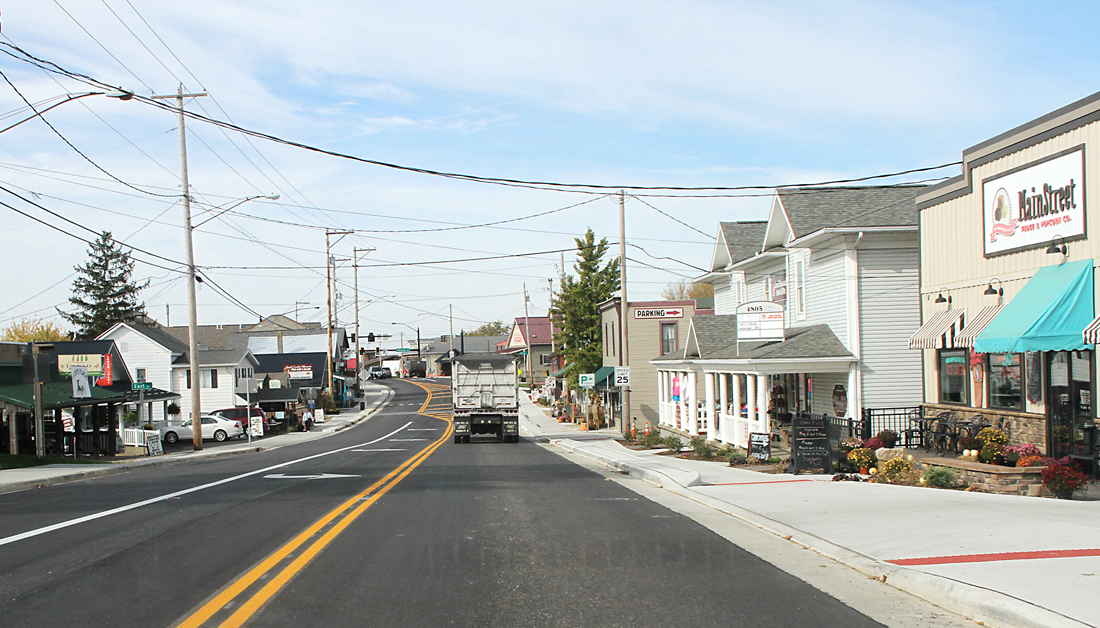 Randy L. McKee
Well, it is true that many businesses are closed on Sundays, but there is still plenty to do. In fact, Sunday may be the best day of the week to visit or extend your overnight stay. With a little planning and the help of OACountry. com, you can make the most of your visit and that includes visiting Amish Country on Sunday.
Why closed on Sunday?
With the help of Paul J. Miller, former executive director of The Amish & Mennonite Heritage Center in Berlin, many answers to why Amish and Mennonite businesses are closed on Sunday are explained. Miller and his knowledgeable staff at the center deal with many questions about the Amish community. If you've got a question or don't understand as much as you'd like about the Plain People who don coverings and still drive a horse and buggy, The Amish & Mennonite Heritage Center is a definite destination.
With an estimated population of 36,000-38,000 Amish residents in Holmes, Wayne, Tuscarawas, Coshocton and even Ashland counties, the culture is diverse. One question Miller is always asked is "Why are Amish businesses closed on Sundays?" In a world that operates 24/7, locking the doors to potential customers on Sundays makes many visitors scratch their heads.

However, the decision to close on Sundays and not to perform labor goes back centuries to the core beliefs of the culture.
"The Amish believe the Bible speaks to them and is meant to be a guide for everyday living," explained Miller. "So, when the fourth commandment reminds us to 'Remember the Sabbath Day to keep it holy,' and further says the Lord God created the heavens and the earth and all that is in it in six days, and then rested on the seventh day (Exodus 20:8), the only faithful response can be, how can we 'keep it holy?'

"For the Amish, that means worship, reading the scriptures, prayer, reading other inspirational, wholesome materials—and rest."
Furthermore, the Amish "do not pursue the goal-oriented, gainful employment or wealth produc-tion of daily life. In their view, to keep their Amish businesses open to produce profit and revenue, even if in a public service, does not honor God or keep the Sabbath holy."
While daily chores such as caring for animals still need done on Sundays, work is kept to a minimum. The Mennonite businesses also close on Sundays for the same reasons.Amish business owners do not fear the loss of revenue on Sunday. Actually, they put their faith in God. "They believe that God will provide all that one needs if they honor God's commands for balanced, wholesome living. Any revenue lost by being closed on Sunday probably would not be essential for survival," noted Miller.
What is there to do on Sunday?
Soak up the serenity of the area and you will find a new appreciation of Ohio's Amish Country. While there are numerous churches to attend, Sunday is the perfect time for a quiet drive through the countryside or along the Scenic Byways that intertwine the area. Have you ever seen a foal grazing in the green fields beside its mother, noticed the cornfields swaying in the wind or smelled the scent of blossoming lilacs? It is all waiting for you. But be respectful and don't intrude on the local Amish. Remember, Sundays are a holy day.

Let's allow them to worship and observe the day of rest.

If a country drive is not what you're looking for, other options are plentiful.
Nearby museums are open, such as the world-famous carving home, Warther Museum, and the National Football Hall of Fame, both of which are a short drive away. Historic Roscoe Village is brewing with activity as it takes guests back in time to the late 1700s. If you're looking for some activity, the Holmes County Rails to Trails are open, as well as the Ohio-Erie Canalway paths. In Mohican Country, thrill seekers will be in love with the newly opened zipline that provides some high-flying adventure. Canoeing and water sports are also waiting to be discovered.

While Ohio's Amish Country is known for its one-of-a-kind experiences that revolve around the Amish way of life, there is so much more waiting to be discovered. So on your next visit make sure to plan on staying an extra day—on Sunday. Now you know what you've been missing on Sunday.
Here is a list of the businesses that are open on Sundays...
Chalet in the Valley
5060 State Route 557, Millersburg
330-893-2550

Dennison Railroad Depot Museum
400 Center St., Dennison
740-922-6776

Dundee Falls
Dundee-Wilmot Rd., Dundee
330-644-2293

Toland-Herzig Famous Endings Museum
803 North Wooster Ave., Dover 330-343-6132 (By Appointment)
Fort Laurens State Memorial 11067 Fort Laurens Rd. NW, Bolivar 330-874-2059

Guggisberg Cheese
5060 State Route 557, Millersburg 330-893-2500

Historic Roscoe Village
600 North Whitewoman St., Coshocton
800-877-1830

J.E. Reeves Victorian Home & Carriage House Museum
325 East Iron Ave., Dover
330-343-7040

Kauffman Country Bakery
4357 U.S. 62, Millersburg
330-893-2129

Millersburg Glass Museum
484 Wooster Rd., Millersburg
330-674-0022

Norma Johnson Conservation Center
3976 State Route 39, NW, Dover 330-339-7976

Schoenbrunn Village
1984 East High Ave., New Philadelphia 330-663-6610

The Victorian House
484 Wooster Road, Millersburg 330-674-0022